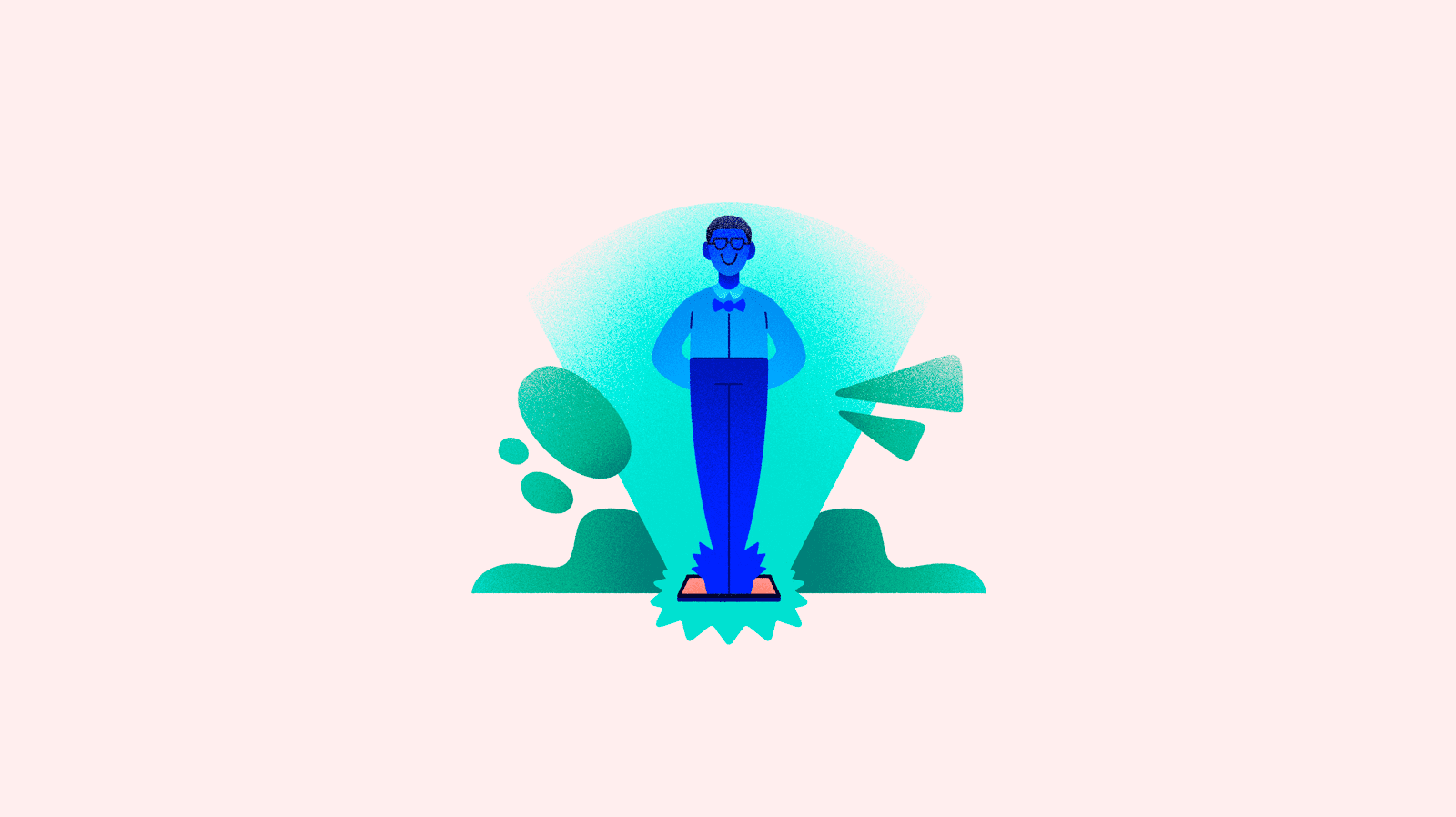 What is brand asset management (BAM)?
Put simply, brand asset management is the process of storing, tracking, organizing, and providing access to your critical brand assets. This is an essential practice that helps your business achieve brand consistency, sell its product catalogs, attract leads, and retain its existing customers.
As an all-encompassing approach is required, there are naturally many software solutions available to help businesses. These solutions are a must-have for businesses that manage hundreds of files, versions, and resources.
Brand asset management software works as a single, centralized database where every brand asset is stored and can be edited, updated, and shared by the users that are given access. Retaining brand consistency across all of your product catalogs and selling platforms is vital, and BAM helps to deliver this.
We've outlined some of the benefits of brand asset management (BAM) and offered clarification on how it differs from digital asset management (DAM). In addition, we've also compiled a list of some of the vital BAM software solutions available today.
Benefits of Brand Asset Management
There are many benefits of brand asset management, both for businesses and consumers, but the key advantages include:
Improved clarity and consistency around the use of a brand
More remarkable ability to track and manage the use of a brand, reducing redundant work and duplication of files
Streamlining and boosting inter-departmental and third party communication
Brand consistency across the board
Brand asset management involves handling and storing a range of branding materials, including brand guidelines, logos, fonts, and color schemes.
A brand asset management platform provides a central repository that ensures consistency across all marketing content and branding assets. When all materials are stored in one place, it is easier to ensure that all touchpoints in your distribution channel use the correct branding. BAM helps enforce guidelines and standards for asset usage while allowing you to track real-time use by various team members.
The consistency BAM provides is even more beneficial for companies working, and using branding, across different regions and countries. You can ensure your brand is professionally presented, recognizable and trustworthy.
Reduce redundant work and duplicate files
BAM can help your team avoid redundant work and duplicate files by providing a centralized location for employees and various marketing teams.
Having all the materials in one place can save time when creating new marketing materials. There is no need to search through multiple folders or track down different team members for the files, removing delays and facilitating a smoother overall workflow throughout your asset creation process.
Boost communication across internal departments and with external users
Brand managers work across various units within an organization, including creative teams, sales teams, and marketing departments. This workload is increased further when including collaboration with external parties such as branding consultancy firms/agencies, PR agencies, dealers, retailers and distributors.
With the correct asset management tool, teams can share assets more easily. This helps to improve communication and collaboration across various departments and parties. BAM also provides access points for company guidelines, style sheets, or logos so they can be used accurately in marketing materials without delays.
Additionally, BAM can automate file creation and update tasks, further boosting efficiency and productivity.
Brand Asset Management vs. Digital Asset Management
BAM is focused on managing and protecting a company's brand image and using elements such as its logo, brand guidelines, value proposition, tagline, and other marketing assets. Alternatively, DAM is a set of software solutions that aim to organize and store information such as documents or digital media (such as images/videos) with their associated metadata.
Brand Asset Management (BAM) and Digital Asset Management (DAM) may seem like similar concepts, but there are critical differences.
A digital asset management solution encompasses all the online assets that a company owns, including its website, social media accounts, images, videos, and digital marketing materials. It also handles operational and general business documents such as contracts, financial records, and employee records.
Brand assets are a subset of digital assets. A digital asset management system is integral to successful brand management by establishing a single source of truth for all stakeholders. It allows easy access and only approved versions of these assets, which helps create efficient processes and consistent experience across channels.
If you're not sure whether BAM or DAM is right for your business, consider speaking to our team, who can help you assess your needs and develop a customized solution that meets your unique requirements.
Top 10 Brand Asset Management Software
If you are convinced that a BAM is a system your company needs, then here are the top 10 Brand Asset Management solutions options.
1. Bynder
Bynder is one of the most (if not the most) popular BAM systems in the market, and for a reason. Its design is very intuitive and user-friendly—you can design the Brand Asset Management structure that better adapts to your company's needs.
While it lacks fulfillment distribution, Bynder includes the basic BAM features and DAM capabilities, coupled with extra functionalities like Digital Rights and MRM management. It can be used in any industry and offers excellent customer service, a feature rarely found in other software companies.
However, Bynder is one of the most expensive BAM software solutions, and it is not 100% customizable yet.
2. Brand24
Brand24 mainly aims to improve a company's social media impact through brand image.
It has integrations with your social media platforms and sends notifications about mentions of your brand—a handy feature for quickly responding to influencer mentions and user complaints. It also works on mobile and includes training for customers.
While it has solid Project Management features, Brand24 can be limited in functionalities as it lacks crucial elements such as Asset Management and Artwork Management.
Brand24 is a better option for small-medium enterprises that are still building a reputation and focus on social media marketing.
3. Brandworkz
Brandworkz is an award-winning brand management software that simplifies and streamlines brand elements and assets management.
Its software includes valuable features like Digital Asset Management, MS Doc Management, workflow with annotations, logo finder, brand guidelines, brand showcase, reporting, and analysis.
It can also be easily integrated with many other management software tools like Customer Relationship Managers; and Content Management Systems.
4. Asset bank
Asset Bank;is a DAM system with reinforced BAM features. It has a strong legacy of offering its DAM services since 1999. It is considered an excellent solution for companies that need to adapt different asset management structures for regional and global markets. However, it lacks Change Management and Fulfillment Distribution.
While it can be a bit complicated to use at first, and you may need a dedicated software expert to set up, Asset Bank's interface is easy to use. Once under control, their features are comprehensive and constantly updated, offering a customizable experience supported by top-notch customer service.
You have to pay their license per month or an on-premise version in a single payment, which is more expensive than other BAMs at $8,000+.
5. Percolate
Percolate offers a high-level service and understands the digital transformation many brands must face in modern scenarios.
Percolate has a strong structure for marketing purposes and keeping a brand schedule under control. It has social media integrations and fast sharing of assets with any user you want to invite.
It captivates marketing teams from an impressive list of global brands like Sony, Levi's, McDonald's, L'Oreal, and Mastercard.
Although its interface and navigation are a little more complicated, they include training and live technical support.
Percolate's BAM functions—and even DAM functionalities—can feel a bit scarce. It is limited to the Approval Process control system and basic Asset Management features.
6. Falcon.io
Keeping your brand assets in order is a must, but Falcon.io goes beyond and lets you build solid marketing materials. This BAM software enriches your brand with Customer Engagement, Reputation Management, and Social Media features.
More focused on BAM's customer experience and social media side, Falcon.io is an expensive software tool for medium or enterprise-level companies. It is an excellent platform for designing brand strategies based on customer profile data.
While it lacks some BAM functions, Falcon.io has robust analytics not found in other BAM software.
7. Frontify
Frontify offers a single platform for all brand workflows, from simple brand assets edition and project collaboration to UX Pattern Libraries and Brand Portals. It is used by companies like Adobe, IBM, or Lufthansa.
As their client list might suggest, this is a software better aimed at enterprise-level companies.
However, they offer a wide range of rates from $29/month (one brand and five users) and customized prices for companies that need high-level features and lots of storage capacity.
8. Brandkit
Brandkit claims that its BAM is a holistic experience that builds the meaning of a brand both internally and externally. It is a New Zealand software tool with an original approach to Brand Asset Management.
Brandkit also argues that its BAM is pretty different from DAM—it is a database for keeping assets and a complete strategy that also includes the brand's communication.
If you want a neat database for your assets and Visual Content Marketing features, Brandkit works for any industry at affordable fees, starting at $99/month.
9. Widen Collective
Widen Collective is a cloud-based BAM tool that centralizes the sharing and downloading of assets in any industrial niche. It boasts of excellent customer service and overall software quality.
Widen Collective has features that focus on brand management, workflows, and content lifecycles features. It gives you full access to useful brand management tools like DAM, MRM, Video Management, Archiving, and Content Marketing.
Widen Collective is found on the higher end of the price spectrum (a year's license starts at almost $28,000). It is the perfect solution if you are looking for a multifunctional Brand Asset Manager and pricing is not an issue.
10. Bitrix24
Bitrix24 is a BAM for small enterprises or remote teams that need to keep track of their assets from different locations. You can install it on any system, work in the cloud, or use the mobile version.
It is relatively more affordable than others on this list—from $39/month. It is packed with extra features that complement brand assets like Invoicing and Billing, Schedule Management, and website builder. However, if you are only looking for a straightforward BAM tool, these features may be too much and unnecessary.
While it offers 24/7 customer support with a designated representative, the knowledge base and training around the tool are less user-friendly than other software. Users need to search forums and wikis.
11. Third Light
Third Light is a simple but great solution for working on a brand strategy with internal departments and external contributors. It features a brand assets organization, edition and export, collaborative workflows, formats conversion tool, copyrights tracing, fulfillment distribution, etc.
You can also work with its API and access its technical support via online chat. Third Light even offers in-person training.
Third Light has a relatively more affordable rate than the higher-end BAMs.
Benefit from BAM with Sales Layer's PIM
Brand asset management platforms offer a wide range of features and benefits to help you get the most out of your branding efforts. If you're looking for a comprehensive solution that can help you manage all of your brand assets, consider using a brand asset management platform.
Sales Layer's PIM system was built with BAM in mind and can help you get the most out of your branding efforts. Our platform is designed to help businesses like yours manage and streamline all aspects of their branding process.
Try a free 30-day demo and learn more about how Sales Layer can help you streamline your marketing and improve your business' bottom line.