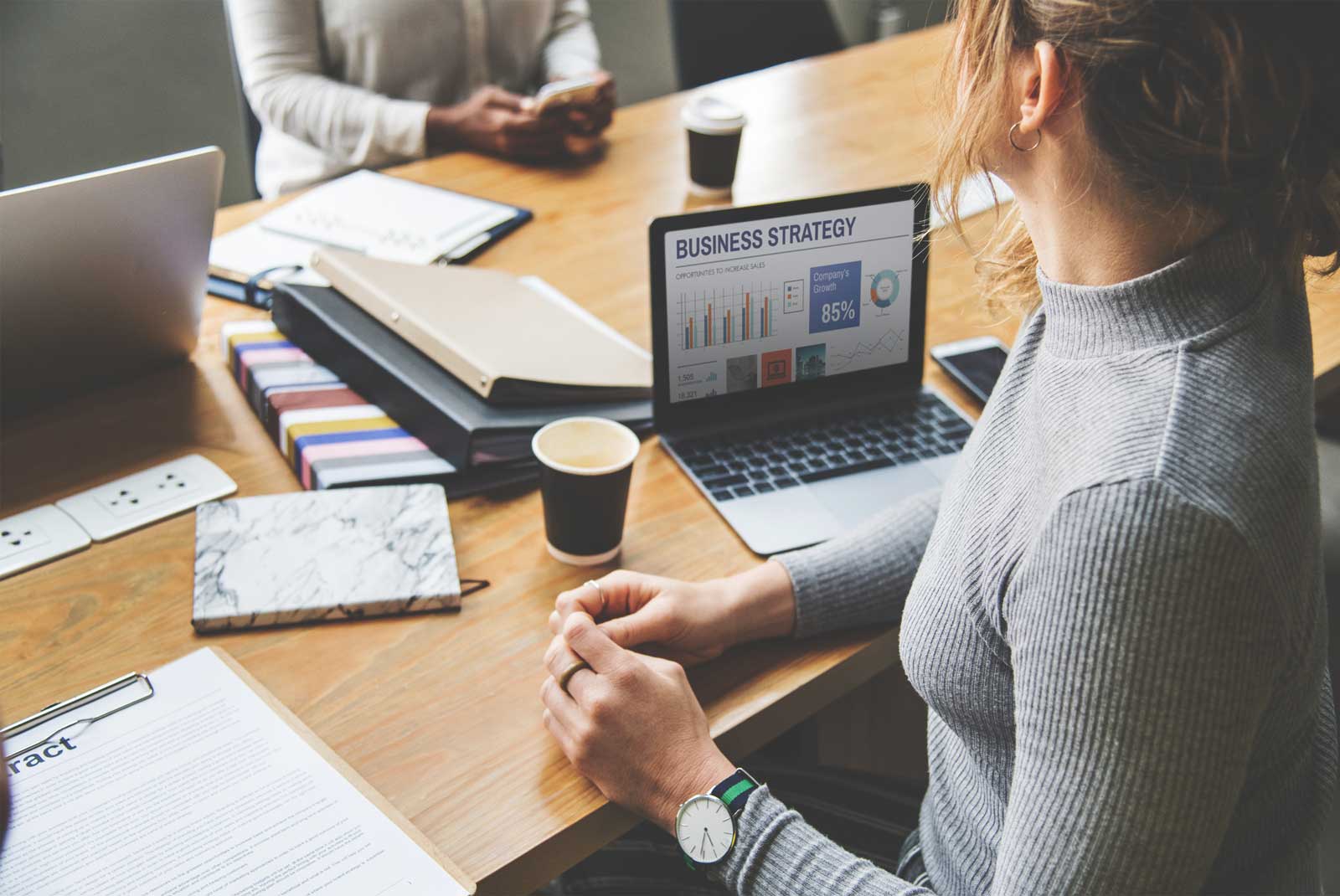 Building a brand is pretty much like baking a spectacular cake: you need to measure and keep under control a lot of elements and pieces in order to offer the best impression.
And although a good cook (and a great marketing team) is fundamental, the key point for this task is your organizational systems.
There are lots of software options for companies that have reach the point of handling hundreds of files, versions and resources, but the most suitable system for building a strong brand is Brand Asset Management (BAM): the digital tool that handles all the branding information and assets inside a company, both in a single location and all over the countries where the branded products are being distributed.
Easily watch over all the messages and materials related to your brand with a Brand Asset Management system, which also ensures that every member of your distribution chain is well trained about your brand: distributors, reps, agents, vendors, marketing departments… A BAM just works as a single and centralized database where every brand asset is kept and where it can be consulted, edited, updated and shared by the users you give access to.
This is a most efficient workflow system, as everyone uses the same materials, it saves time because nobody needs to ask for or constantly check the last version of a file anymore, and strengthens your brand thanks to a more consistent message and visuals.
→ Read more: 7 marketing trends for fashion brands in 2019
So if you are mostly convinced that a BAM is the system your company needs this 2019, we give you the best 10 Brand Asset Management software options for every type of business:
Bynder
Bynder is probably the most popular BAM system in the market, and there are powerful reasons for that: the design is very intuitive and user-friendly, you can design the Brand Asset Management structure that better adapts your company's needs, it can be used in any industry field and offers a great customer service (which is a crucial point and a rare extra feature in lots of software companies, that usually give few attention hours at a high rate).
It includes the basic BAM features (although it lacks Fulfillment Distribution), and DAM (Digital Asset Management) capabilities, with some extra functionalities like Digital Rights and MRM management. Just remember that this is one of the most expensive options for a BAM software, and that it is not 100% customizable yet.
Brand24
Brand24 is a BAM most aimed to improve a company's social media impact through brand image, as it connects with your social media platforms and sends notifications about mentions of your brand, which is very useful to quickly respond to influencer mentions and user complaints. That being said, the software can be a bit limited for BAM purposes, as its main feature is Project Management but lacks important features like Asset Management or Artwork Management. It also works on a mobile version and includes training for their customers.
This is a better option for small-medium enterprises that are still building a reputation and need to reinforce their digital presence.
Brandworkz
Brandworkz is an award-winning Brand Management Software that simplifies and streamlines the management of all your brand elements and brand assets. Their software includes valuable features like Digital Asset Management, MS Doc Management, workflow with annotations, logo finder, brand guidelines, brand showcase, reporting and analysis.
Also it can be easily integrated with lots of other management software tools, like Customer Relationship Managers and Content Management Systems.
Asset Bank
Asset Bank is a DAM (Digital Assets Management) system with reinforced BAM features (but lacks Change Management and Fulfillment Distribution). Very easy to use, with a prestigious background (they have been offering their services since 1999), and you pay their license per month or an on-premise version in a single payment (a bit expensive: more than $8,000).
The tool offers a better customizable experience and a top-notch customer service, and it's a great solution for companies that need to adapt different assets management structures for regional and global markets. It can be a bit complicated at first and you may need a specialized person dedicated to the software, but the interface is easy to use and once under control their features are wide and constantly updated.
Percolate
The kind of software tool that captivates marketing teams with an outstanding list of clients: Percolate works with international brands like Sony, Levi's, McDonald's, L'Oreal or Mastercard. You can trust in a BAM that offers a high level service and understands the digital transformation that many brands must face in modern scenarios.
Although its interface and navigation is a little more complicated, they include training and personalized and live technical support. The BAM functions, and even DAM functionalities, can feel a bit scarce (limited to Approval Process control system and basic Asset Management features). Percolate has a strong structure for marketing purposes and keeping a brand schedule under control, with social media integrations and fast assets sharing and downloads with any unit or user you want to invite.
Falcon.io
More focused on the customer experience and social media side of BAM, Falcon is an expensive software tool for medium or enterprise level companies that is perfect for designing brand strategies based on customer profiles data.
Keeping your brand assets in order is a must, but systems like Falcon let you build something strong with those materials, enriching and improving your brand with Customer Engagement, Reputation Management and Social Media features. It lacks some BAM functions, but analytics are their most powerful abilities.
→ Do not get confused: What is exactly a DAM system?
Frontify
Another high-contender BAM used by many big companies like Adobe, IBM or Lufthansa. Frontify offers a single platform for all brand workflows, from simple brand assets edition and project collaboration to UX Pattern Libraries and Brand Portals.
As their clients list might suggest, this is a software better aimed for enterprise-level companies, but in fact they offer very fair rates from $29/month (just one brand and 5 users), and customized prices for companies that need high level features and lots of storage capacity.
Brandkit
A New Zealand software tool with an original approach to Brand Asset Management: Brandkit claims that BAM is a wholistic experience that builds the meaning of a brand both internally and externally.
That might not be your cup of tea if you are just looking for the most powerful tech, but it could be the answer to your prayers if you are looking for a different and more delicate BAM structure. They also argue that BAM is pretty different from DAM: not only a database for keeping assets, but a complete strategy that also includes the brand's communication. If you want a neat database for your assets and Visual Content Marketing features, Brandkit works for any kind of industry at very affordable fees (from $99/month).
Widen Collective
This is a cloud-based BAM tool that offers an easy and quick single repository for sharing and downloading assets in any industrial niche. Their customer service and overall software quality is outstanding, and they have a lot of experience in brand management, workflows, and content lifecycles features.
But hold your horses: Widen is also a high level priced BAM, from almost $28,000 per a year's license. Of course, at that cost you gain full access to lots of useful brand strategy tools, like DAM, MRM, Video Management, Archiving and Content Marketing. The perfect solution if you look for a multifunctional Brand Asset Manager and do not have budget limitations.
Bitrix24
Another 24 in the name, but a different brand manager option: Bitrix24 is a BAM for small enterprises or teams that work remotely and need to keep track of their assets from different locations.
Its price is super low (from $39/month) and you can install it on any system or work in the cloud or from a mobile version, but the knowledge and training around the tool is also more rudimentary, as you will need to search forums and wikis to improve the BAM features. On the bright side, they offer 24/7 customer support through a personal rep, nd lots of extra features complementary to brand assets, like Invoicing and Billing, Schedule Management, website builder… maybe a bit too much if you are looking for just a super specialized BAM tool.
Third Light
A less-known BAM that has it all: brand assets organization, edition and export, collaborative workflows, formats conversion tool, copyrights tracing, fulfillment distribution… You can also work with its API and access their technical support via online chat (they include lots of training hours even in person, if you prefer that).
Third Light is a simple but great solution for working on a brand strategy with internal departments and external contributors, and at a more affordable rate than the high-street BAMs (the on-premise price starts at $4,000).
Conclusion
BAM systems offer an infinite amount of facilities in one single tool, but that can be even easier if you trust in a PIM system that combines the power of catalog automation with Digital Asset Management (DAM), which has very similar functions to a BAM system. Try a 30-day demo here and do not make your brand settle for less.