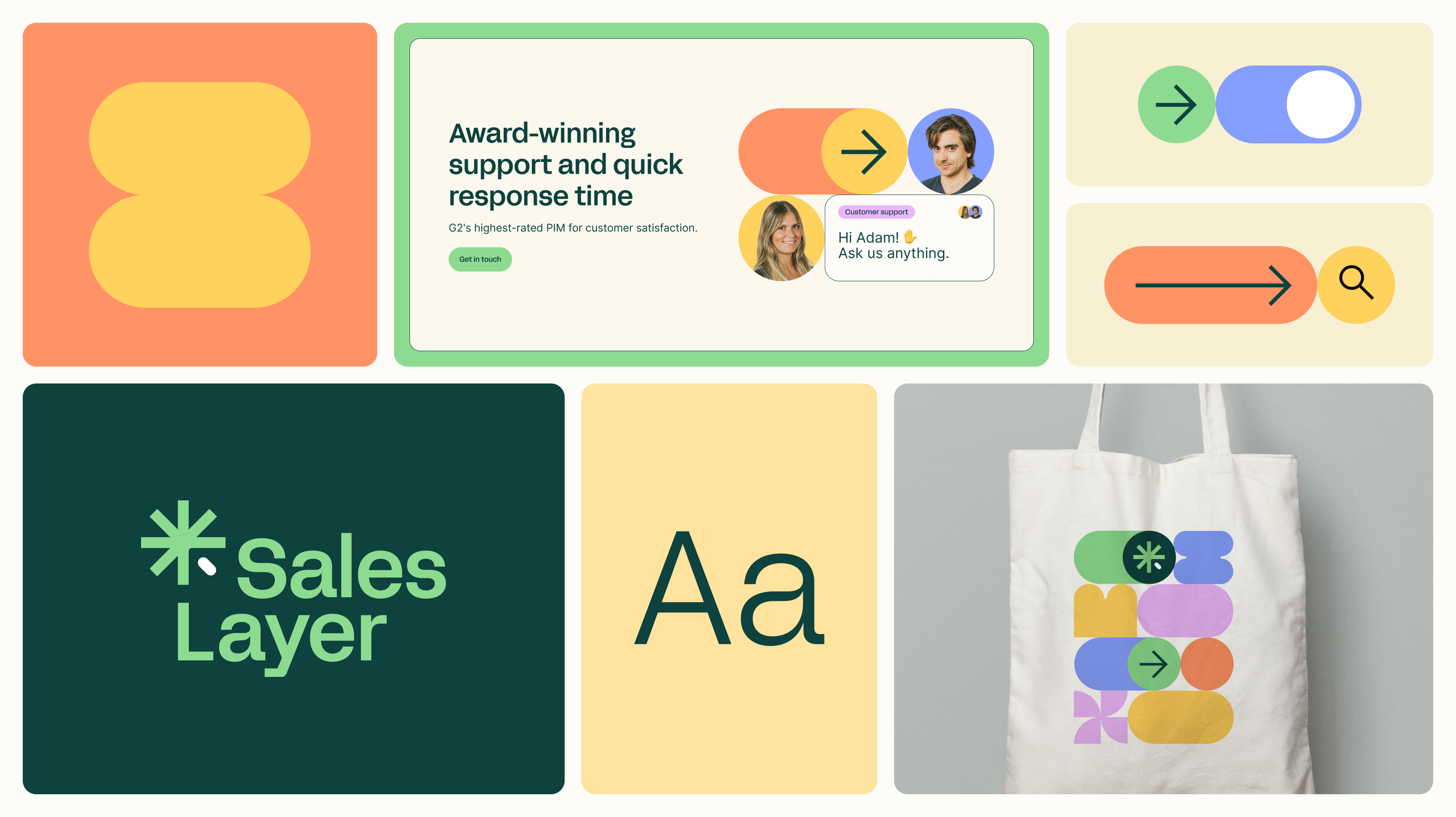 It's an exciting time to be a part of Sales Layer, as today we announce a hugely successful Series B funding round. Led by PeakSpan Capital, and backed by our original Series A investors Bright Pixel and Swanlaab, the round has seen us receive an investment of $25m.


Álvaro Verdoy, our CEO and founder, commented on the investment that, "PeakSpan was the strongest VC candidate for Sales Layer. Their team had a very elaborated thesis around e-commerce, supply chain and digital transformation, where PIM plays a very important role. Furthermore, PeakSpan's experience scaling European businesses in the US will help us to accelerate our expansion."
Led by PeakSpan Capital, and backed by Series A investors Bright Pixel and Swanlaab, Series B funding has reached $25m.
The success of our Series B investment marks another major milestone for Sales Layer as we continue to double our growth year-on-year. Our successful Series B round follows on from the $3.5m we raised in 2020 with Series A funding from Swanlaab and Bright Pixel.

This year at Sales Layer, we've already launched our UK office and have successfully expanded our operations across Europe and the US. With the support of PeakSpan, Bright Pixel and Swanlaab, we can now further invest in expertise to help drive Sales Layer and our PIM towards our goals.
"We've identified Sales Layer last year as an emerging player with a clear focus and opportunity to win the B2B PIM space and have since witnessed the business innovate and scale rapidly on a global basis. We're excited for the future with Sales Layer and see ample opportunities to scale the team, product and customer base."
Jack Freeman, Partner at PeakSpan Capital
This second round of funding was also participated in by original Series A investors, Swanlaab and Bright Pixel Capital. Their $3.5m investment in 2020 has proved crucial in driving Sales Layer's 100% growth year-on-year. The support and confidence of our Series A investors has been demonstrated again with their participation in Series B funding, reaffirming their commitment to our PIM in both B2B and B2C markets.
"We are excited to continue our support for Sales Layer in its new phase of growth. We know firsthand how important product information is, and the Sales Layer system plays a key role in solving problems for sellers, brands and B2B companies."
Miguel Bagulho, Chief Investment Officer at Bright Pixel Capital
The PIM market has been estimated to reach a value of $59bn by 2025, with growth of 25% CAGR. Global analysts including IDC assert that this growth will outpace other ecommerce technology such as CRM and ERP over the next few years. Here at Sales Layer we've been commended for our easy usability, outstanding customer service and innovative approach to marketing.
"We have been accompanying the Sales Layer team since their initial seed round and 4 years after we are extremely confident in their capacity to scale its unique offering in the B2B PIM sector. This new phase comes as no surprise since Sales Layer has continuously demonstrated its potential for becoming a worldwide key player in the space".
Mark E. Kavelaars, Managing Partner at Swanlaab
With this new round of investment, comes the opportunity to further expand our expertise in response to our growing network of customers and partners. This will be pivotal in continuing to deliver the innovative roadmap for our PIM software that users have come to expect.
About Sales Layer
Sales Layer was founded in 2013 by Álvaro Verdoy and Iban Borràs. Based in Spain, and establishing international offices throughout 2022, Sales Layer is a PIM software company offering a solution for centralizing, automating and enriching product information for companies in both the B2B and B2C sectors. Sales Layer is a market-leader in 25+ countries, with a number one rating amongst users on platforms such as G2. The company is proud to partner with Google Manufacturer, Amazon Vendor, Mercado Libre and BigCommerce. Amongst its client roster, we boast such brands as Cepsa, Teka, Tupperware, Titanlux, Repsol and ACCIONA.
About PeakSpan Capital
PeakSpan Capital are a growth equity firm based in New York City and San Mateo, who currently hold a $1.5bn+ portfolio. They are on a mission to establish themselves as the partner of choice for innovative software companies in the growth stage. Through this objective, they've identified Sales Layer as an ideal partner and have joined our existing investors in supporting to scale and evolve our global leading PIM. PeakSpan are offering high-level expertise, industry insight and market performance analytics to help us drive growth and disrupt the PIM market.