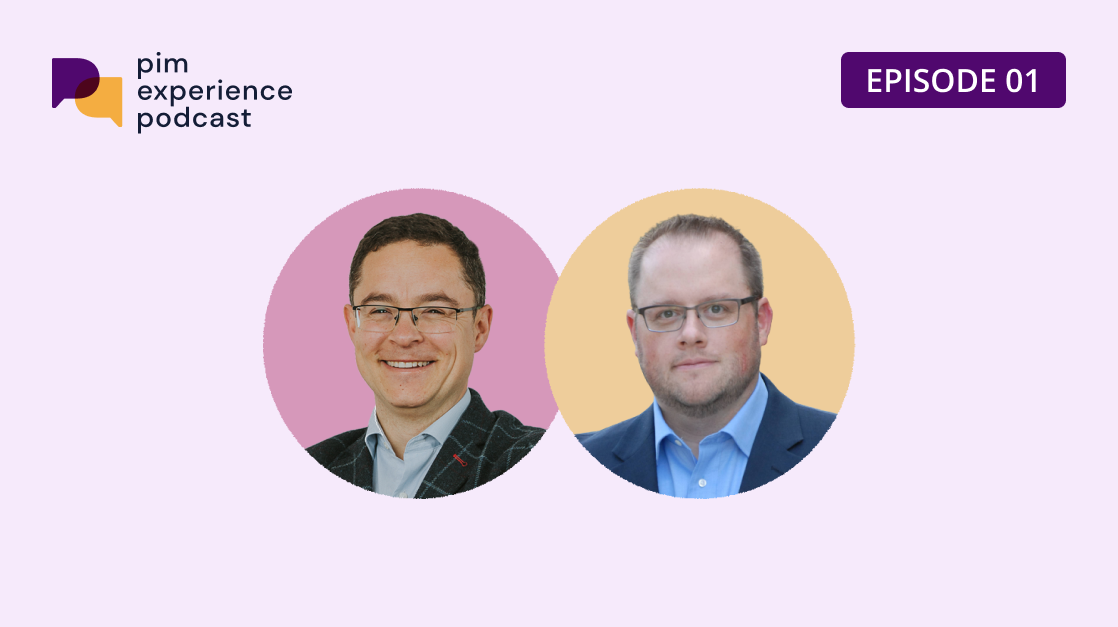 Have you ever had trouble adapting to the pace of the digital world? Then here's something you might want to listen to: PIM Experience Podcast.
We are pleased to present Sales Layer's newest podcast, featuring expert presenters and guests from different industries and business models. We'll bring you more content on digital commerce and ecommerce, and provide in-depth discussion of the latest topics pertaining to brands and the retail industry. We want the PIM Experience Podcast to be a platform to discuss the latest trends and challenges for manufacturers, retail businesses, B2C, and B2B marketing and help you succeed in today's and tomorrow's business landscape.
What's more, you'll have two formats to choose from: an audio podcast you can download on your favorite streaming platform (iVoox and Spotify) or a video podcast you can watch to join the conversation with our experts.
Would you like to hear the first episode of this new adventure on product experience and omnichannel commerce?
Episode #01 - PIM Experience Podcast: What is the Economy of Experience?
For our first show, our special guest is Tim Ahlenius, VP of Strategic Initiatives at American Eagle, one of the members of Sales Layer's partner network.
American Eagle has provided web design, development, hosting, and digital marketing services for over 20 years. With a team of over 500 professionals, it focuses on achieving tangible results for start-ups, elite companies, professional sports teams, and government organizations.
To launch our podcast and honor its name, of course we had to talk about experience. In the past year, digitalization has changed the sales and purchasing experience, both for manufacturers, sellers and distributors, as well as for end customers.
In the conversation with Chris Johnson, Account Executive at Sales Layer, Tim Ahlenius reveals what the challenges have been for American Eagle, a company accustomed to tackling digital projects for all types of companies. But the concept of experience branches out into dozens of scenarios, meanings, and strategies for commerce and retail, and throughout the show Chris and Tim delve into the following topical issues:
The definition of a good customer experience.
The changes that digital acceleration is causing in traditional marketing.
What elements bring prestige and money to a brand.
Should manufacturers and vendors pay attention to artificial intelligence, conversational commerce, and augmented reality?
The support of a PIM in the creation of a good ecosystem that brings together teams, processes and technologies in a company.
How to identify the digital channels with the most conversion opportunities.
The keys that brands and retailers overlook when designing a strategy in many channels and markets.
How a brand can focus more on customer expectations and build trust and community.
Products + Experience = The ultimate fusion.
Are we entering a new commercial world, for everyone, manufacturers, sellers and consumers? Find the answers in our first episode of the PIM Experience Podcast, "The Economy of Experience", and subscribe so you don't miss the upcoming episodes with experts in business strategy, technology, and B2C and B2B marketing from a wide variety of industries.