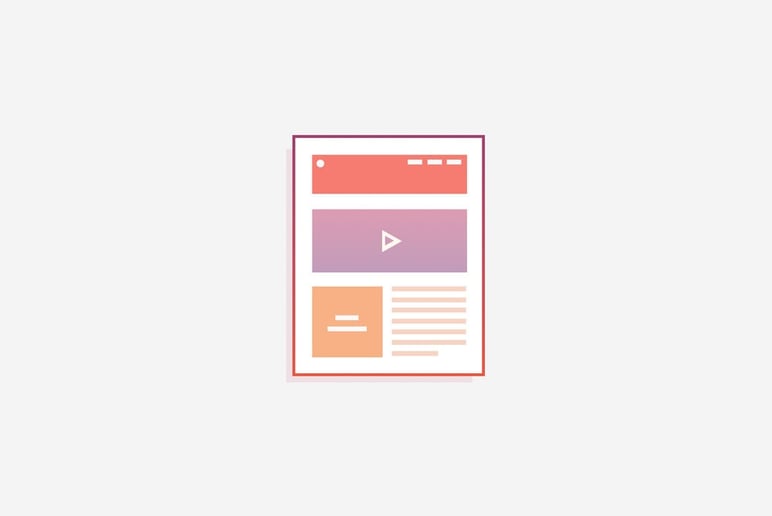 Attending a trade show can turn into a real nightmare if we are not that methodical or organized. When we have so many tasks to address, being practical should be mandatory. Having the right templates will help us avoid repeating unnecessary work. Recycling them year after year will save us a lot of time and effort. In addition, it will help us delegate tasks without sacrificing the excellence of our communications.
You may think that the world of templates is related to emailing, but you would be mistaken. So much so, that we want to share with you 5 must-have templates for your next trade show so that you make the most out of that significant investment.
-You might be interested in these 10 tips to break the ice in your next trade show-
1. Templates for the most important e-mails
Before telling you which the most important e-mails that require a template are, we want to remind you about the importance that emailing has gained in recent times, especially thanks to automation platforms as cool as Mailchimp. Rings a bell, doesn't it?
In spite of this, many companies fail to benefit as much as they should with this tool, maybe due to a lack of time or knowledge about its countless possibilities. If this is your case, don't worry, you are at the right post.
Now that you know the place emailing, or e-mail marketing, should have in your trade show strategy, the most important e-mail templates you should have are:
Trade show presence.

Trade show presence reminder.

Thank you for attending message.

Trade show summary.
2. Trade show announcement template
It may seem obvious, but it isn't. Having a template to announce our presence at a fair will not only make the job easier for the person in charge of writing it, but it will also help in keeping the structure of each announcement coherent.
3. Trade show presence planning checklist
A checklist to control all the things we should keep in mind when attending a trade show is much more than the four items we have told you about at the beginning of the post: stand, decorative items, promotional material and catalogs. Therefore, in order to ensure the fulfillment of every item, you should have a trade show planning checklist template that guarantees the team is adequately organized.
If you need a little push with your checklist, take a look at the one we offer in this post, so that you don't miss a thing.
4. Trade show contact/lead spreadsheet template
As you probably know, information is power. And it so happens that trade shows are known for being centers of information and feedback exchange. Therefore, it is paramount to have a template that can be used to collect all important fields related to the information of new contacts… and maybe future clients.
There should be a coherence, so it is important for the stand's personnel or salespersons to remember to fill out all fields, with the goal of having the most relevant information about everyone who has visited our stand.
5. Event follow-up template
One reason why it is important to collect the information of everyone who has visited your stand is to stay in touch once the trade show is over.
Not only to try to make contacts move deeper into the sales funnel, ultimately becoming customers or, in the best of cases, influencers; but also to thank them for their visit to the stand, accompanied by a summary of everything that happened during the trade show.
In addition to being important to have a template for this, the speed with which the e-mail is sent out it is even more important. The period of time should be brief, so as not to be forgotten.
As we have already said at the beginning, having templates tailored to each phase or action of your trade show will help you face it better, and obtain greater and better results.
Oh, wait! We were forgetting about the most important. These are some of our tips to guarantee your templates' success:
Your communications should be coherent: tone, words, design style, images...

Use easy terms, without being too casual.

Mind your grammar. Spell checking costs nothing.

Use quality images.

Go straight to the point. Don't make verbose communications, because brevity is the soul of wit.

Use short, spaced phrases to make reading easier on the eye.

Create an attractive subject for your e-mails, so that they pique your customer or contact's interest and he opens it.
-Need help with your stand? Here are a few ideas!-
Guaranteeing the effectiveness, efficiency and coherence of your communications before, during and after a trade show will be a bliss with these 5 templates we have for you. When you give them a try, let us know; we'll be thrilled to read your comments.
But wait, are you looking for extra help apart from these top 5 templates? As you know, trade shows are one of the best moments to create or update your content. Take advantage of your participation at trade shows, listen and interact with all your booth attendees, clients and visitors. Collect their opinions, reviews and catch as much information as you can about their feelings and thoughts about your products or service.
Information is the best power a company can have! Use a PIM to organise all this information and also those mentions in blogs or media, to enrich your eCommerce channels. This can help you to attract your users attention, and to feel more confident before buying!
Find here more interesting information about how a PIM can help you on your next trade show. Sure you will love it!
So now that you have these templates in your power and you know a new partner (PIM) to boost your trade show actions ... Show must go on!