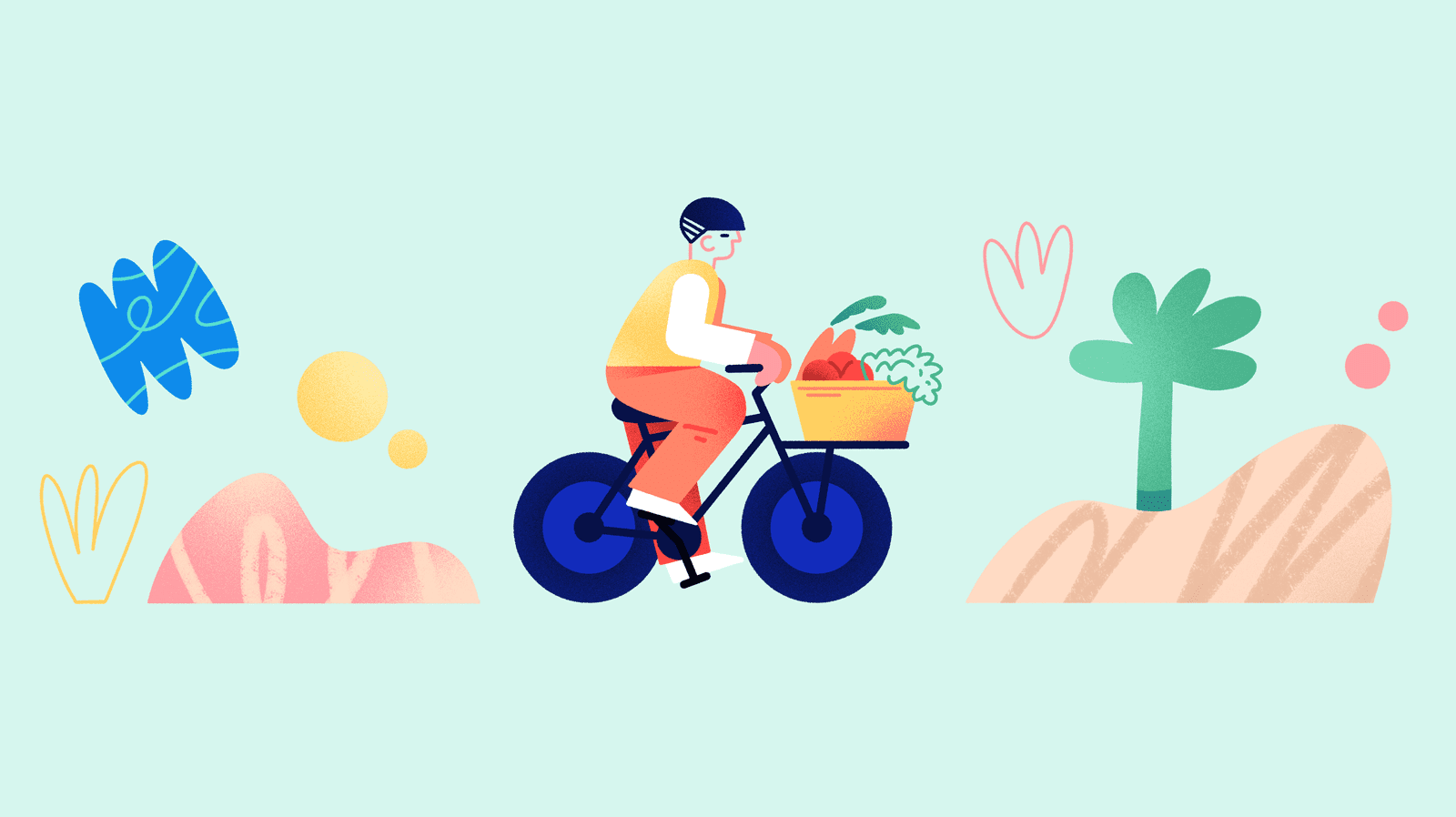 The rise of proximity ecommerce
On a world stage in which international shipments have slowed and logistics between warehouses and distribution centers in different countries face new protocols and border closures, proximity seems to be the answer.
This has been the case for many buyers, partly because they have no other choice, but also because they are more and more interested in shopping local. And that is also true for manufacturers and sellers who are beginning to question their delocalized production models. Relying on regional factories and distributors could take care of the problems inherent to dependence on foreign raw materials and labor, while also contributing to boosting local economies, which are always the most affected by crises.
In reality, the term "proximity ecommerce" seems paradoxical: by definition, any ecommerce has an element of proximity as it puts products within the reach of any screen anywhere in the world. But the proximity ecommerce that is becoming popular nowadays is more classic in nature: local and national shops and brands which are using the digital channel as a new showcase for products.
And increasingly more consumers are paying attention to what's on display in that new showcase.
Digital commerce: the problem and the solution
For years, the industry has been warning that the disparity between large companies and SMEs in the digital sphere is a problem for SMEs to be able to face crises in which users depend on digital purchases.
Since the COVID-19 crisis began, growth in local purchases has fallen in the United States by between 11 and 16 percent. This is mainly due to the temporary closure of businesses in all cities and a reduction of visits to physical shops.
On one hand, today's context is more favorable for proximity ecommerce than ever before. On the other hand, online sales have also become the enemy of local commerce, which cannot compete because it is absent (most of these businesses do not have an online shop) and because it displays certain deficiencies (it is hard to position a small brand or company on an internet that is saturated with giants like Amazon).
Nevertheless, ecommerce is a good ally for sellers whose physical shops have been closed and for brands and distributors who have lost their usual sales channels (like the restaurant sector) and have had to pass to a D2C model (direct to the end consumer) to survive.
→ The big question: Is it possible to sell products online without being squashed out by Amazon?
Reasons for SMEs to go for ecommerce
Limitations to space in shops
The safety measures imposed as a result of the COVID-19 pandemic especially affect small shops. As these business normally have little space, the number of people who can enter at one time is now quite limited – sometimes no more than one person can go inside at a time. Apart from loyal regulars, visits will go down, as many people are not going to want to wait in line. Online sales are an excellent option for a parallel source of income without capacity limits.
Ability to see the entire catalog
Sometimes the contrary can also occur: someone may want to make a purchase in a shop but first be able to see and compare items in the catalog. Currently, going to shops is no longer such a common leisure activity as it was before; thus, consumers prefer to have a better idea of what each shop offers and buy local options or national brands. An Instagram profile is not enough: users want to know about prices, product details, and zoom in on photos.
Wider catalog, less stock
SMEs can take advantage of dropshipping for their ecommerce sales. This system is based on a customer making a purchase in a shop and, in turn, the shop asking the distributor to send the products directly to the customer. This helps small businesses to avoid a big problem: a lack of space in the warehouse and an accumulation of stock that isn't sold.
Home deliveries
Many consumers continue wanting their purchases to go directly to their home – for reasons of convenience or safety. Why choose products in the physical shop if you can order everything from home? Additionally, this is a service that SMEs can easily assume because local and regional shipping costs usually have a very low cost.
But sellers must be sure to have full integration of their online shop, as many shops say they have a website but their site doesn't allow users to see the product catalog and make online purchases.
→ Choose well: How to find a shipping service for ecommerce
An easy-to-study target
If you decide to sell online to everyone or to teens in Asia, it will be more difficult for you to identify the products that would best fit the needs of your audience and the best channels through which to reach said audience.
A local or regional target consumer is much easier to identify and get to know. It is easy to discover trends through demographic data and it is also much more feasible to apply studies or adapt advertising campaigns online – all with quicker results.
More value for local products
There is a growing concern for eating and living healthily and for the future of those near us. Although the crisis may be global, what most affects consumers is local impact. Opting for local items may be due to new prejudices towards imported products, but on an economic level it seems more logical, trustworthy, solidary, and also more affordable.
Large shops and chains will always make more noise with their aggressive pricing strategies, but local businesses have a strong point: the public pays attention to them.
With ecommerce, shops can add the value of convenience and make a better, local option available to the buyer.
→ A rising trend: Ecommerce sales of vegan and organic products
Google Guaranteed: the seal of quality for proximity ecommerce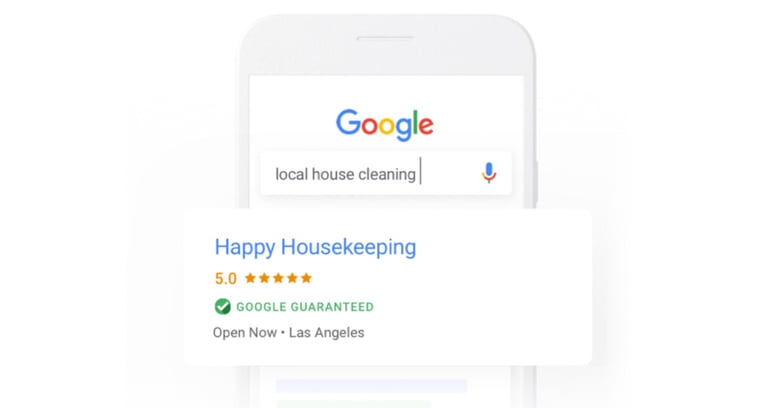 It seems to be a giant that goes against any small business, but luckily Google has just put into place an option that helps local shops and manufacturers make the leap to ecommerce and online positioning.
Their new initiative is called Google Guaranteed and consists of highlighting local shops and companies with a certifying seal. To get the seal, you have to pay a monthly fee of fifty dollars, but this fee offers more exposure in local searches through Google, Google Shopping, and Google Lens, in addition to audio searches through Google Home and Google Assistant.
The aim of Google Guaranteed isn't so much to boost small shops as it is to protect the consumer by certifying businesses that are trustworthy. But the effect is the same: SMEs are strengthened in the largest search engine online, although they have to go through an analysis and approval process by Google first.
As this is a new seal, we'll have to wait and see if it really has a positive effect on users and convinces more shoppers to trust the businesses with the Google Guaranteed seal.
Conclusion: Think big in a local way
SMEs don't have to simply accept a worse position in terms of ecommerce, nor do they have to think that the tools to sell online are only within reach for businesses with big pocketbooks.
The most important starting point for any digital leap is to have an up-to-date, centralized product catalog. This makes it easier to keep order in terms of product information and stock, and the catalog is always ready to be connected to an online shop, ecommerce platform, or marketplace.
Try the Sales Layer PIM solution for free –technology that adapts to any business size and sector– and benefit from access to services like the Google Manufacturer and Google Shopping connector so that your products stand out even more with quality contents. You will see that in order to grow in the small business environment, you have to think (and act) like the big players.