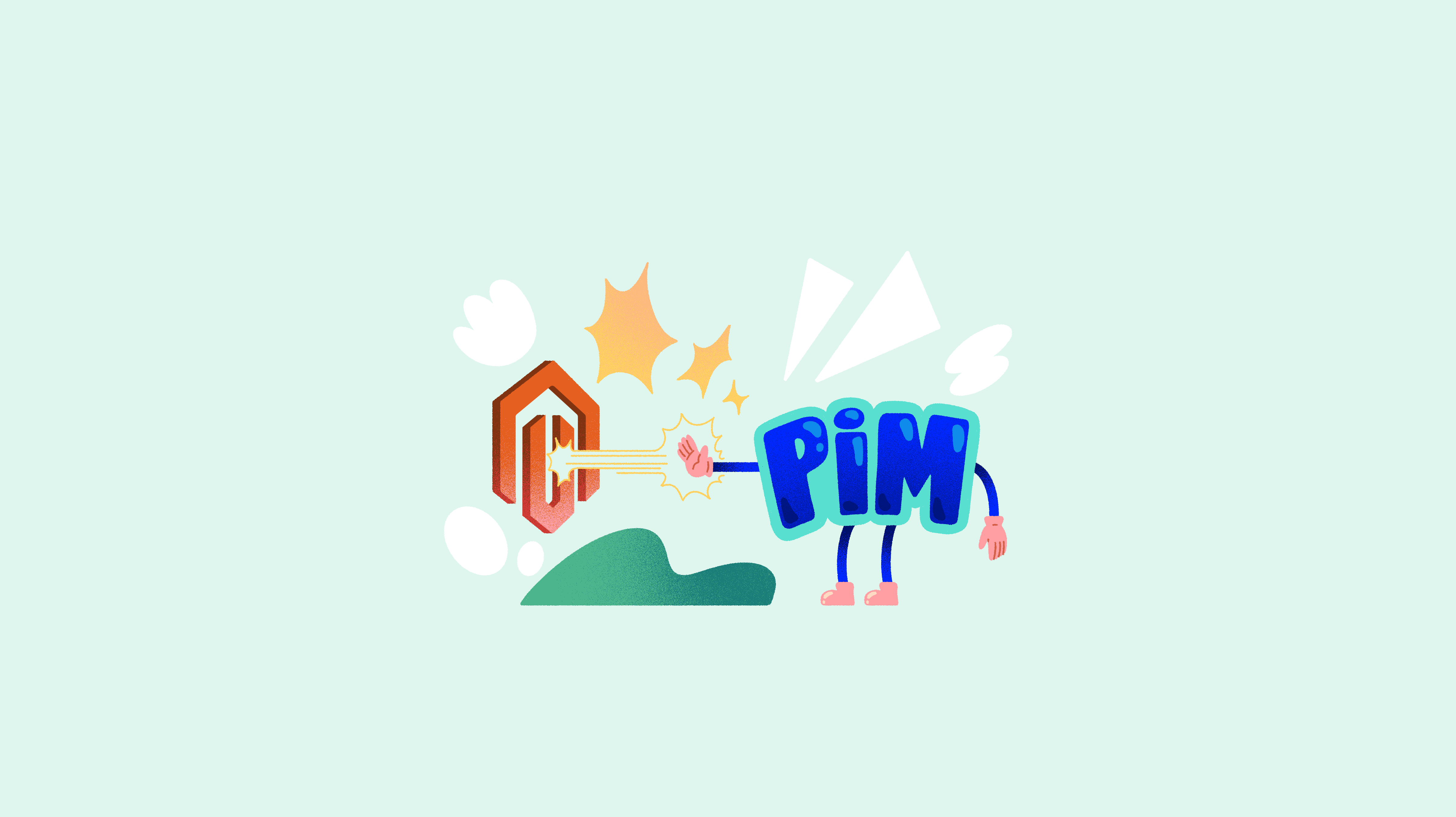 Magento continues to be one of the leading open source CMS (Content Management System) platforms for e-commerce among companies. Magento's features are among the most powerful and comprehensive in the market, despite the push of other more accessible and popular CMSs, such as Shopify or BigCommerce.
By hosting your online store or product or service website on Magento, you can add more specialized solutions and systems for managing product information and online display to the user experience. Today, we'll delve into the most important of them all.
Why integrate a PIM with your Magento account?
When it comes to managing a CMS and a Magento account, the main key to maintenance is centralization. The lack of a single, central repository in which to store all data is a common problem for companies. This is where a PIM (Product Information Management) system provides the best solution.
Once all the product or service information is gathered in the PIM platform, it is very easy to connect it to any other system, like Magento. Through a specialized connector created for this purpose, it is possible to load data directly into Magento from the PIM, ensuring that it will always be revised and enriched, and consistent with the other channels where it is used or shared (online store, brand website, marketplaces, design systems, customers, supply network...).
A PIM is the ultimate source of product information for your Magento account and prevents data errors, and avoids that some problems arise when product content is not correct and up to date at all times.
If this PIM system is hosted in the cloud, the advantages are even greater, since it can be connected from any place, device or country, giving access to the entire network of users you need. But to achieve a proper and successful connection between your PIM and Magento, it is very important that this integration is done the right way.
To avoid problems when it comes to development and implementation, as well as in use and maintenance, the ideal scenario is to have a PIM platform that includes a preconfigured Magento connector. At Sales Layer, we offer our own plugin for Magento, compatible with versions from 2.1.4 to 2.4.1.
What you need to integrate a PIM with Magento
Keep in mind a number of basic considerations before implementing a connector between PIM and Magento:
Have a professional Magento expert in your technical team. Many doubts and delays in integration are often caused by lack of knowledge of the platform. Additionally, you will be more familiar with the maintenance and problems that may arise in day-to-day use, without constantly relying on the PIM's technical service.
Choose the right product data structure, with attributes/fields for products and variants, depending on how many channels you are going to connect to the PIM, not just Magento.
Set aside sufficient time for integration. It usually takes at least a week of setup and 2-3 weeks of testing, but this depends on the volume of data you want to connect from the PIM to Magento.
Keep an eye on all the key data that needs to be connected to Magento, such as simple products, configurable products, and marketing materials (digital assets).
Install the right cronjobs for proper operation.
The advantages of connecting product information between a PIM and Magento
Once you have your connector installed, updating product data in Magento will take much less time than doing it manually.
With a few clicks, you will be able to:
Import your product information into the PIM from spreadsheets or other systems where you have it stored.
Link data fields between the PIM and Magento.
Install the connector.
Synchronize quickly, even with the possibility of bulk edits.
Want more detailed instructions on how to install a connector for Magento and know more about the benefits of working from a PIM? Download our complete free guide to learn more, and you'll find it even more useful if you review it while trying out our PIM for free. If you have any questions while testing the PIM, or if you need personalized assistance on how the Magento connector works, book an appointment with a PIM specialist, also free of charge.