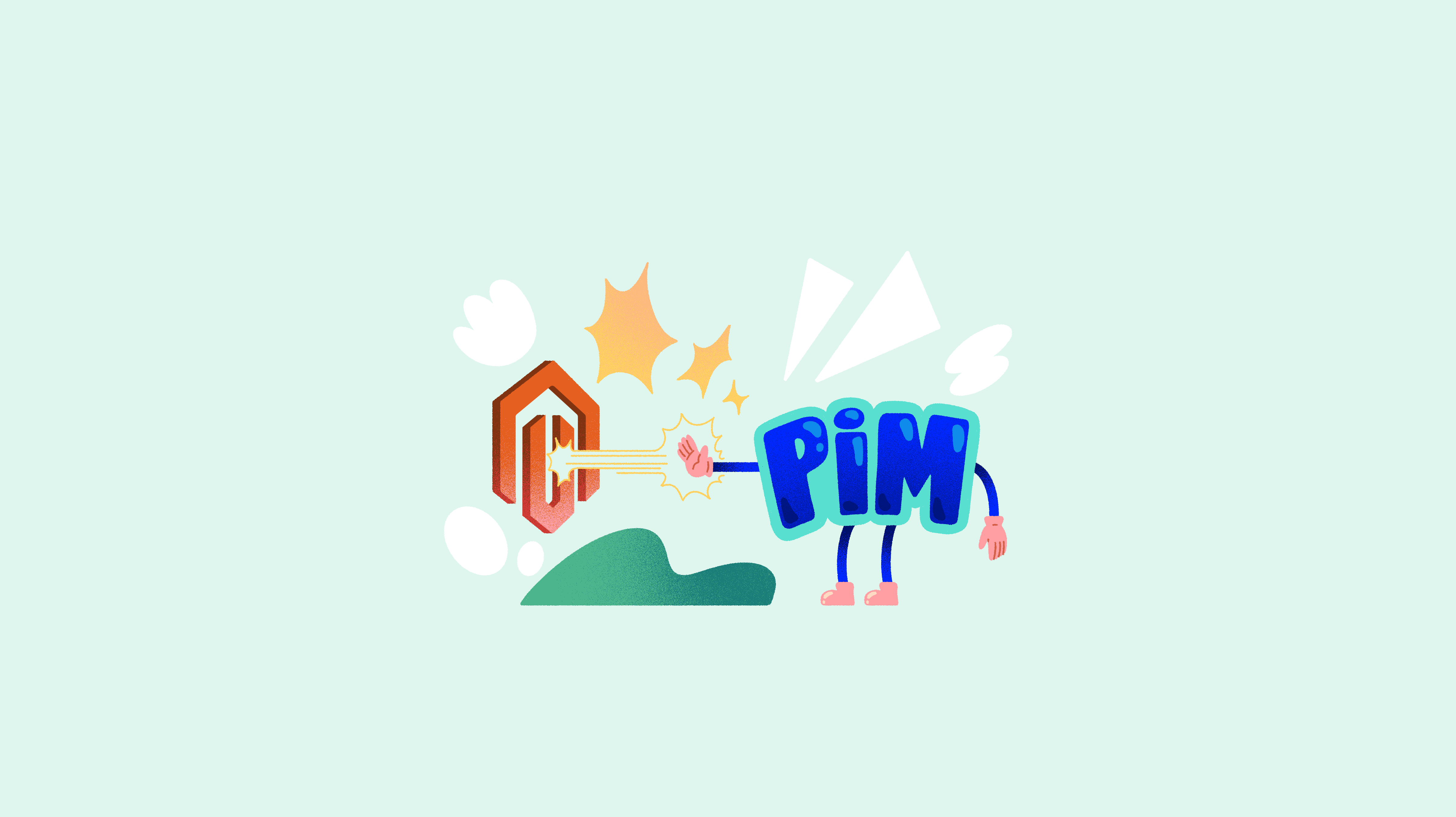 Magento is one of the leading open-source CMS (Content Management System) platforms on the market. Magento's features are among the most powerful and comprehensive for ecommerce businesses, despite the push of other more accessible and popular CMSs, such as Shopify or BigCommerce. By hosting your online store or product or service website on Magento, you can integrate specialized solutions and systems that enable you to manage your product database more efficiently and improve your user experience.
Why integrate a PIM with your Magento account?
When it comes to managing a CMS and a Magento account, the lack of a single, central repository in which to store all data is a common problem. This is where a PIM (Product Information Management) system comes in.
Once your product data catalog is centralized in a PIM platform, integrating it with Magento and other systems is simple. Through a specialized plug-and-play connector, you can load product information directly into Magento from the PIM and ensure your distributed data is consistent across all channels.
You can distribute this enriched, optimized, and centralized data across:
Online stores

Brand websites

Marketplaces

Design systems

Supply networks
Implementing a PIM for Magento enables you to syndicate error-free product data across an omni or multichannel strategy, and integrate with platforms like Magento in just a few clicks. PIM prevents data errors and detects incorrect, inconsistent, and out-of-date product information in real time, saving your team time and money.
With a cloud-based PIM system, you can connect from any device or country, enabling you to provide access to the PIM across your entire user network. In order to ensure this connection is successful, correct and efficient software integration is essential.
To ensure smooth implementation across your tech stack with benefits that stay with you from onboarding to maintenance, a PIM with a preconfigured Magento connector is ideal. Sales Layer provides a large catalog of premade plugins, including for Magento.
What you need to integrate a PIM with Magento
There are several simple prerequisites you should consider before implementing a connector between PIM and Magento.
Have a professional Magento expert on your technical team, responsible for undertaking any training or learning needed to understand the platform. This enables you to have more familiarity with maintenance and problems that may arise in Magento.

Choose the right product data structure, with attributes/fields for products and variants, depending on how many channels you are going to connect to the PIM alongside Magento.

Set aside sufficient time for integration. Sales Layer's data onboarding times are the fastest in the industry, with an average onboarding time of 6 weeks compared to the 6 months legacy solutions take.

Monitor all the key data that needs to be connected to Magento, such as simple products, configurable products, and marketing materials (digital assets).
The advantages of connecting product information between a PIM and Magento
Once you have your connector installed, updating product data in Magento will be faster than ever before and save your team the time, cost, and resources it takes to manage manually.
With a few clicks, you will be able to:
Import your product information into the PIM from

Excel spreadsheets

or other systems where you have it stored.

Link data fields between the PIM and Magento.

Install the connector.

Bulk edit data and syndicate across channels instantly
If you want more information about how PIM & Magento can work in sync with each other, or to discover the countless other ways PIM can help your business grow, get started with a 30-day free trial or guided demo to discover how Sales Layer can help take your business to the next level.