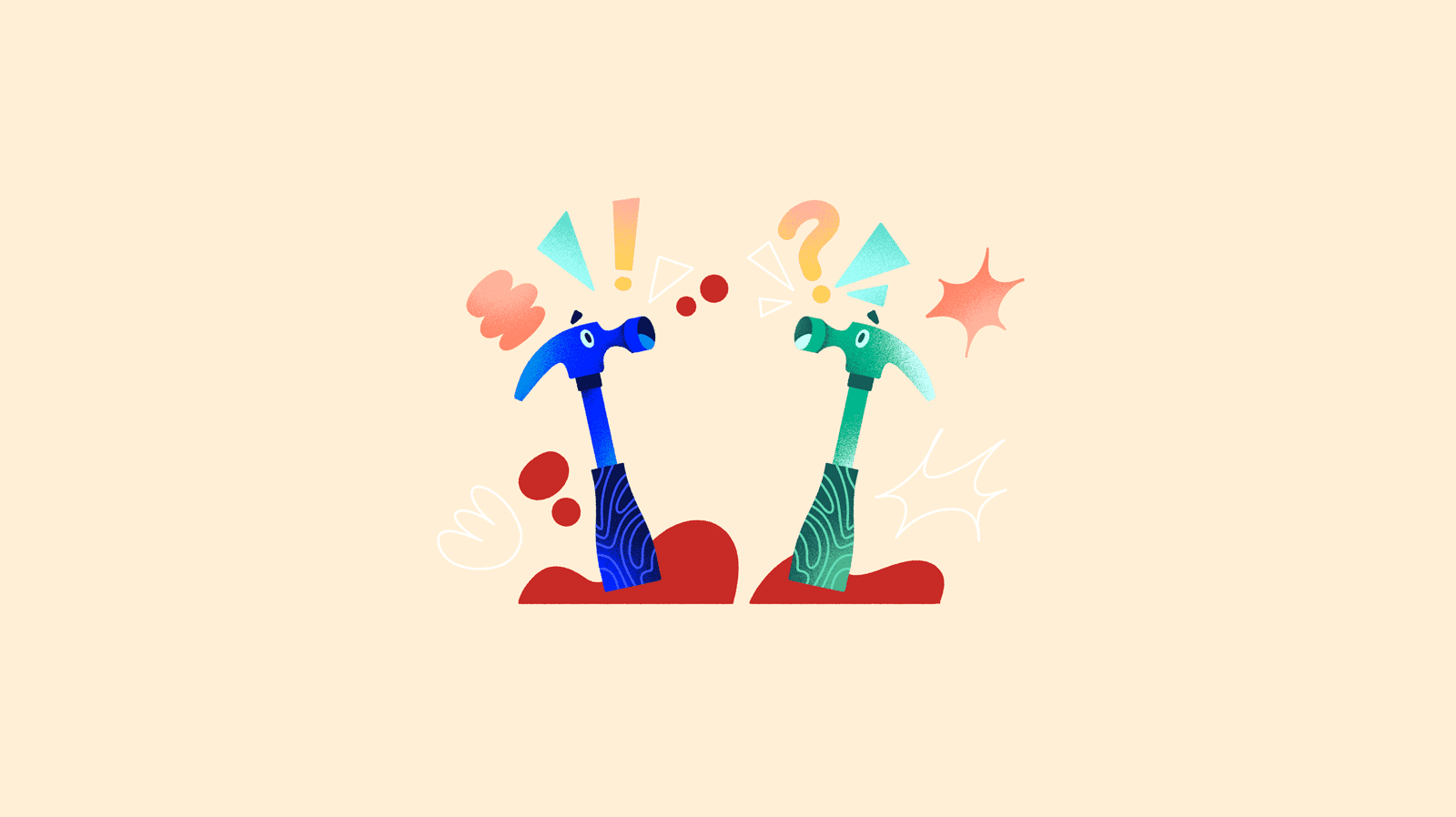 What is faceted search?
Faceted navigation is one of the most recommended practices for an ecommerce site or online shop and it consists of offering a system to filter results, making product searches easier for users.
The majority of brand and retail websites already offer this type of faceted search, and buyers expect to find it easily and for it to be simple to use.
Basically, online consumers use keywords for product searches in shops. As a result, there are normally a lot of results — especially if the online catalog is large. Faceted navigation allows searches to be narrowed down and results to be better refined so that users can find exactly what they are looking for in less time.
The frustration of not finding products or not understanding how to find them on an online shop is one of the main reasons users abandon ecommerce sites; therefore, you should consider faceted navigation if your catalog is broad and complex.
How faceted search works
Faceted search is not the same as simple filters. Let's take a look at the slight —but key— difference.
A classic filter simply offers a few options to get specific results. Only one option can be chosen each time; for example, sneaker models by Reebok or all the laptop computers.
With faceted search, the filtering effect is richer for the user and several filters can be used at once. In addition to Reebok sneakers, the user can add additional filters that he/she is interested in like price range, colors, available sizes, order by new launches, etc. In addition, filters based on keywords that are often used on your online shop or which are present in searches by your best customers can be applied. In this way, you're also optimizing your shop for results in search engines.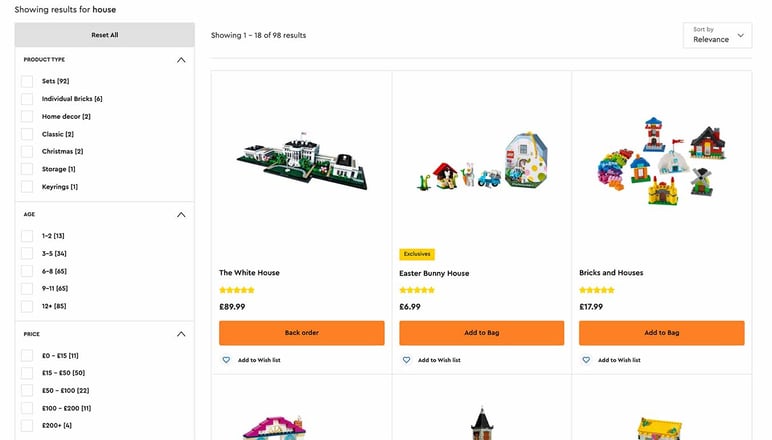 Faceted navigation applies greater intelligence to the filtering system and it thus requires a more complex catalog structure that is well organized. Having it under control is key for there not to be errors in your online shop or in any other sales channel that you use. PIM (Product Information Management) solutions allow catalog content and all product attributes to be controlled automatically, and this guarantees the level of accuracy that buyers need in their searches.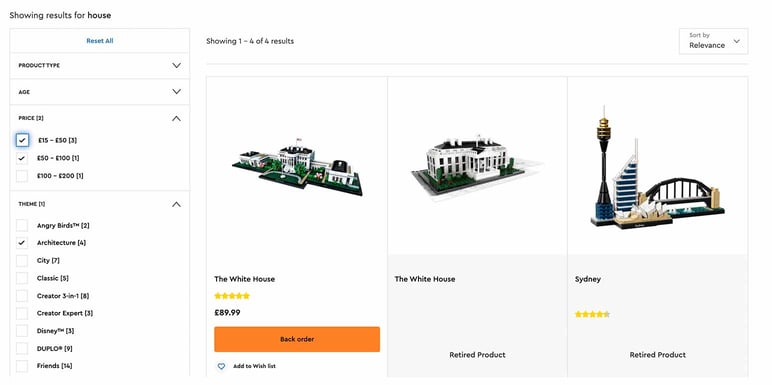 The most common filters of faceted navigation
Price (from lowest to highest, from highest to lowest, or with a slider).
Average review rating.
Most recent products.
Specific attributes for a product category (size, color, brand, technical data, etc.)
Themed filters (Christmas gifts, gifts for mothers, summer accessories, etc.).
→ Find out more: How do your online shoppers make decisions?
When NOT to use faceted navigation for products
We have celebrated faceted navigation in ecommerce like no tomorrow. Even so, that doesn't mean that it's the best resource for all shops.
If your catalog is small and the products don't have a lot of attributes, the user doesn't need to be complicated with complex filters. A simpler filtering system will suffice.
Nevertheless, large catalogs benefit from faceted search almost immediately, as it makes searching easier, more accurate, and increases conversions.
Even so, faceted navigation must be applied to ecommerce wisely and following certain recommendations to avoid negative effects.
Quantity of filters
Ideally, there should not be too few or too many filters. If you make all the product attributes from all your categories into filters, the options would overwhelm shoppers and clutter up navigation.
And it is recommendable to avoid combinations that show no results to your customers — this is something that would happen often if you have a lot of filters that are too specific or strange.
→ First things first: How to create the best product database
Filter quality
Apart from the most common filters that we mentioned in the previous section, you can analyze the keywords and terms most used by our customers on your online store. Based on that information, you can easily figure out what filters your shoppers need and include only the most relevant ones for your ecommerce site.
In addition, filters should always be specific: they should not be fields that are hard to sum up like product descriptions.
Duplication of products
This is one of the SEO nightmares of ecommerce. This means that some of your site's content has been duplicated —either on your own site or a third-party site— and this hurts your ranking on online search engines like Google.
When faceted navigation is put into place, one of the risks is to fall into duplicated pages on your own website, as each results page requires its own URL. This implies a lot of URLs with very similar contents that hardly varies except for the data of one little filter.
→ Something to keep in mind: How to handle the SEO of your ecommerce site
How can you keep faceted navigation from stemming into negative duplicated pages for your ecommerce site?
Use robots.txt
There you can mark the URLs that shouldn't be indexed by Google. You have to pay close attention to be sure to add all the links that are created if new filters are added or combinations are made through faceted navigation.
Mark internal links as "nofollow"
This tells Google that it shouldn't crawl the content of those URLs or take them into account. If it were to do so, it would immediately detect duplicate, poor content amongst hundreds of URLs and lower your PageRank and your level of authority on the web (this would make you go down quite far in the search results).
Apply canonical tags
Canonical links are a good resource to avoid duplicate content in the eyes of Google. Faced with several pages with similar content, if you apply a canonical tag to just one of them, that one will be considered as the main version and, therefore, it will be the one Google uses. Thus, the rest of the pages won't be taken into account and the search engine will know that you aren't resorting to 'dirty tricks' with low-quality content.
Turn to JavaScript
With JavaScript, the generation of URLs for faceted navigation favors you as there are fewer URL changes and less pages will be shown to Google. It avoids indexing search results pages and only adds the ones that belong to categories, subcategories, and individual product pages from your online shops.
Conclusion
In this new panorama of digital consumption, offering customers what they are looking for accurately and quickly is the most important sales tool.
To accomplish that, your product catalog must be well structured and all the product information should be enriched and organized in a PIM system, as well as being filtered with faceted navigation to help your customers find what they are looking for on your online shop.
The main goal is to improve the shopping experience and the user experience on your ecommerce site. Offering quality product content that is easy to find will increase your conversions, reduce your cart abandonment rate, and bring about more loyal customers.
Take into account the possible problems of duplicate content stemming from faceted searches on ecommerce sites, and apply this solution with precise product attributes that are organized with a PIM tool — you can try one right here for free.