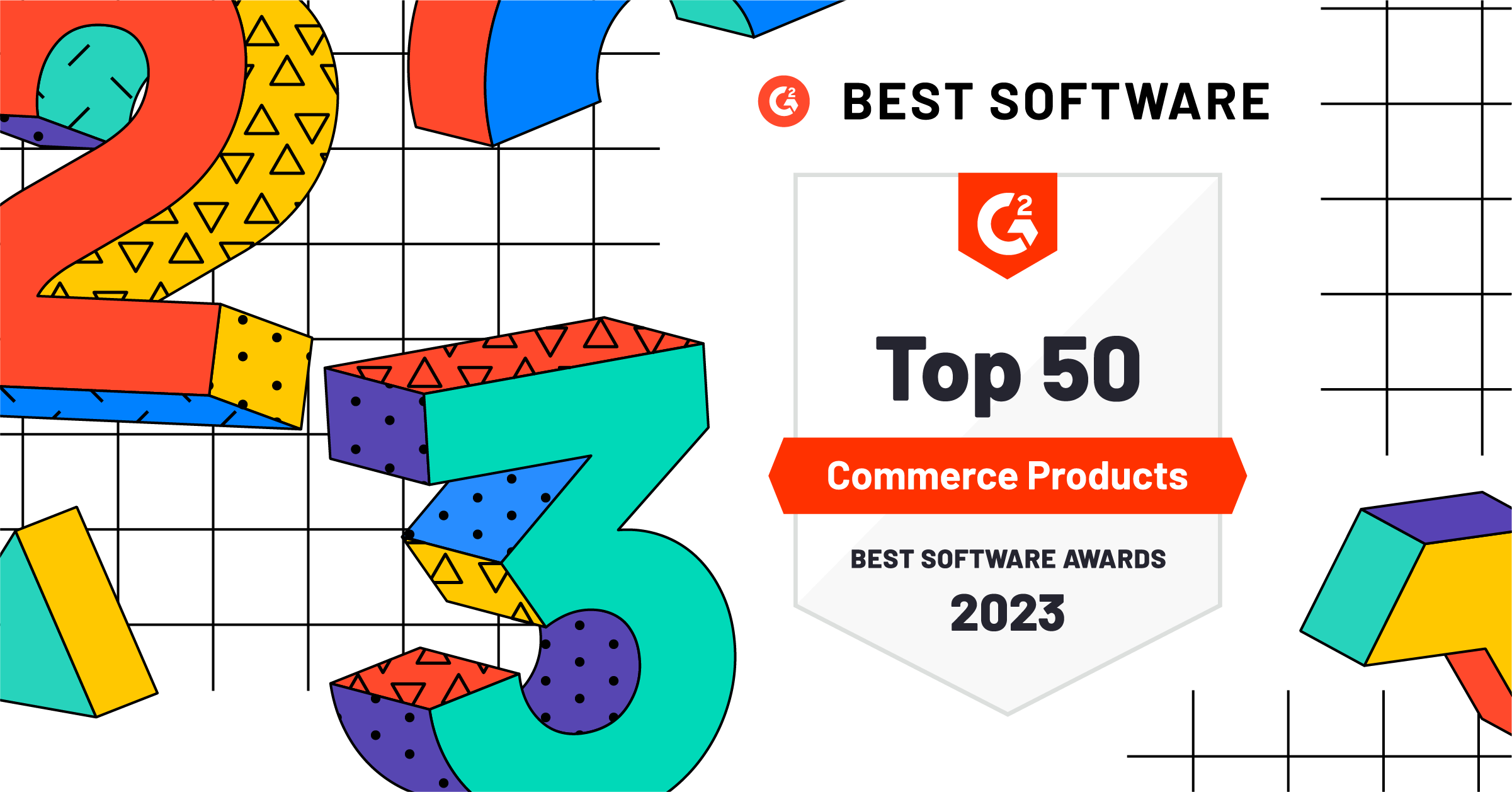 Sales Layer today announced it has been named in G2's 2023 Best Software Awards on the Commerce Products list. As the world's largest and most trusted software marketplace, G2 is visited by 80 million software buyers each year. Its annual Best Software Awards rank the world's best software companies and products based on authentic, timely reviews from real users

.
This is Sales Layer's second consecutive year receiving a G2's Best Software Award recognition, earning its place this year thanks to their ongoing dedication to providing users with a global-leading PIM that regularly updates and adapts to be a strong market competitor.
This follows a record 17 recognitions in the G2 Winter Report.
Alvaro Verdoy, CEO at Sales Layer, said:
"The entire team at Sales Layer is delighted to have been named in G2's Best Software Awards for a second consecutive year. It's a testament to the hard work and dedication of our team to providing our users with a PIM that constantly improves and adapts to their needs. We'd like to thank our loyal customers for their reviews and for rating Sales Layer so highly, and we look forward to an exciting year ahead for the company."
"While G2 publishes the Best Software Awards each year, they're really awards from customers," said Sara Rossio, Chief Product Officer at G2. "Representing a vote of confidence from real software users, these awards also spotlight those that have risen to the top among thousands of companies. With 2 million+ verified software reviews, the most in a single destination, our marketplace features more than 145,000 products and services across 2,100 different categories. Congratulations to all those named, as buyers will continue to lean on these awards as a trusted source to inform their software decisions in the year ahead."
The top 100 companies are ranked based on a combination of Satisfaction and Market Presence scores for each vendor, and the top 100 products are ranked based on reviews across all categories they are a part of. To be recognized as a Best Software Award winner, a software company or product must receive at least 50 approved and published reviews during the 2022 calendar year. Scores reflect only data from reviews submitted during this evaluation period.
To learn more, view G2's 2023 Best Software Awards and read more about G2's methodology.
About G2
G2 is the world's largest and most trusted software marketplace. More than 80 million people annually — including employees at all Fortune 500 companies — use G2 to make smarter software decisions based on authentic peer reviews. Thousands of software and services companies of all sizes partner with G2 to build their reputation, manage their software spend, and grow their business — including Salesforce, HubSpot, Zoom, and Adobe. To learn more about where you go for software, visit www.g2.com and follow us on Twitter and LinkedIn.
About Sales Layer
Sales Layer is a global-leading PIM (Product Information Management) platform that helps companies to automate complex B2B processes and connect their products to any enterprise sales platform or tool within or outside the organization across the entire supply chain.
From a single platform, Sales Layer users can manage and optimize millions of SKUs, digital assets and product data, to ensure consistency across all distribution channels and improve efficiency by 80%.
Sales Layer can onboard customers in less than 6 weeks, enabling manufacturers and suppliers to enhance product value, improve the buying experience and launch their products 4x faster.
Sales Layer's global customers include; Teka, Fermax, Shopix, Ysabel Mora, Frans Bonhomme, BuildingMaterials.co.uk, and many more. Customers recently voted Sales Layer a 'Leader' and the 'Easiest to Use' in the PIM category on G2. Sales Layer received the highest customer satisfaction score in the industry with 99% of users rating it 4 or 5 stars.
To discover Sales Layer for yourself, get started with a 30-day all-access free trial today.