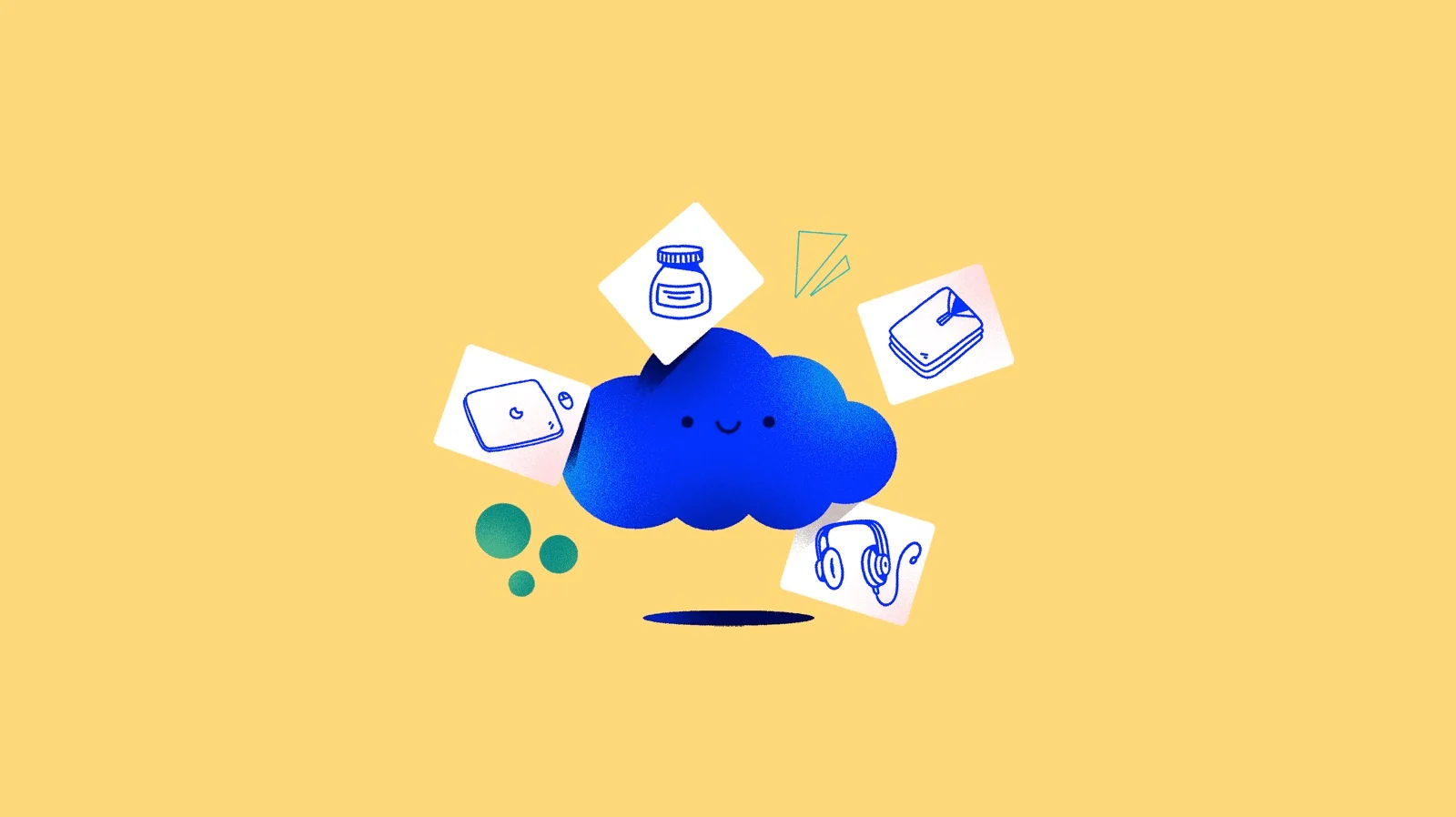 What is Digital Asset Management?
Digital Asset Management (DAM) is a software solution that controls all the digital assets within your business. DAM can store, organize, and distribute all forms of digital assets and their associated metadata, including but not limited to:
Images

Videos

Audio

Presentations

Documents

Creative files
Implementing a B2B DAM system for your company ensures brand consistency across all platforms and enables you to distribute your best content across all your selling platforms and channels.
How important is DAM in B2B commerce?
As B2B companies become increasingly digitized, the size and complexity of their digital asset catalog can become much larger and much more difficult to manage. Implementing DAM for B2B comes with significant benefits for the B2B commerce sphere:
Security: Keep your important assets safe and secure in a centralized location. Keeping all your digital assets secured in a single centralized location eliminates the risk of losing important or confidential information. Ensure the right people have accurate permissions and control usage of assets with expiration dates, license expiry notifications and tracking of share history.
Efficiency: Having a robust and effective B2B digital asset management system is vital to ensure optimized efficiency for your team. Find what you need faster with quick and easy file access in a system that ensures everyone is using up-to-date accurate content. A DAM system ensures all key stakeholders have controlled access to the digital assets relevant to their position and needs.
Budget: Time saved is money saved. Improve your ROI across all brand and content marketing efforts with B2B DAM software that reduces project time, increasing content output and supports you to optimize your content
Centralizing your digital resources improves teamwork, ensures a single source of truth for data, and cuts down on time taken to search for and edit data manually.
DAM tips for B2B companies
In order to optimize your digital asset management, there are several practices you can implement to ensure you get the most out of your DAM.
Define your goals
Identify the needs of your team and decide on what areas of your digital asset management you want to automate. Analyze where issues currently exist, where improvements can be made and where you most want to focus your efforts. DAM analytics can show you existing asset usage and identity areas that require improvement.
Audit your assets
In order to get the most out of your digital asset catalog, you should audit your existing assets. Standardize your naming conventions across all files, minimize the quantity of duplicates and complete missing data fields. A DAM system can detect missing data fields and flag them to the team, alongside helping you make data changes in bulk.
Utilize analytics
Analyzing your digital asset catalog to discover your most-used content enables you to pinpoint gaps, errors, and inconsistencies. Sales Layer DAM provides you with an analytics dashboard that automates this process and provides you with a clear overview of asset usage.
Security
The access control functionalities of a DAM can ensure your digital assets conform to copyright requirements. Your DAM can also be used to set up notifications for licensing expiry dates. Assigning roles, permissions, and access rules to your team improves the security of your digital asset data and ensures the right people have access to the right content.
Why choose Sales Layer DAM for B2B
Sales Layer for B2B can manage your digital asset catalog with ease. With the fastest industry onboarding times, our PIM empowers you to Go-to-Market in 6 weeks or less with the ability to handle 10 million + SKUs.
Sales Layer is the ideal solution for B2B commerce. Centralize your digital asset catalog and provide a superior experience for your team and buyers.
By integrating your DAM within a PIM platform, your entire product catalog and digital asset catalog will be controlled in a single source of truth, with combined use allowing you to connect products directly with relevant digital files and adapt them for each target channel.
Get started today with a 30-day all access trial of Sales Layer.