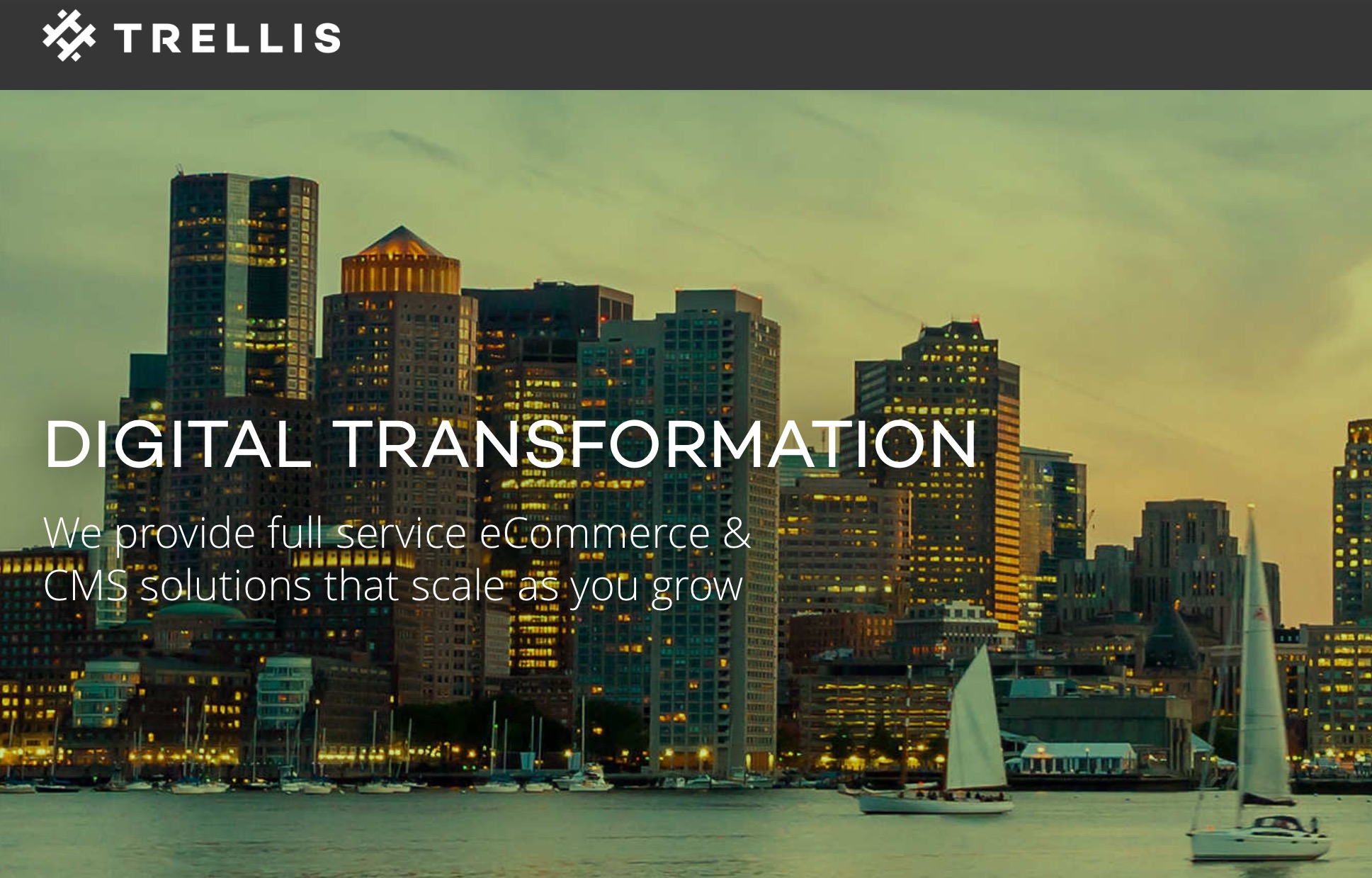 Following the announcement made by our colleagues, we are pleased to confirm that Sales Layer and Trellis are now partners, and from now on, they will offer a combination of exclusive services for our present client portfolio and for all clients that will be incorporated in the future.

Trellis is a young and innovative e-commerce consultancy that offers solutions in numerous fronts at the same time:
Development and integration of extensions and software.
Inbound marketing services.
Strategies for apps.
Automation of processes.
Improvement of business results.
Design and development of e-commerce platforms like Magento, WooCommerce, Shopify, Zoey and OrderCloud.io, among others.
Trellis has a strong team of integrators who pursue the perfect incorporation of e-commerce platforms with the third parties involved, such as a company's ERP or CRM, or a PIM system like Sales Layer. Thanks to the combined services between Sales Layer and Trellis, clients from all over the world will have the leading PIM software in the sector at their disposal, combined with a consultancy in the organisation of information and interconnection of systems by Trellis. Sales Layer will be able to guarantee clients better support and service in North America, while Trellis' clients will be able to enjoy some very special conditions that Sales Layer has to offer.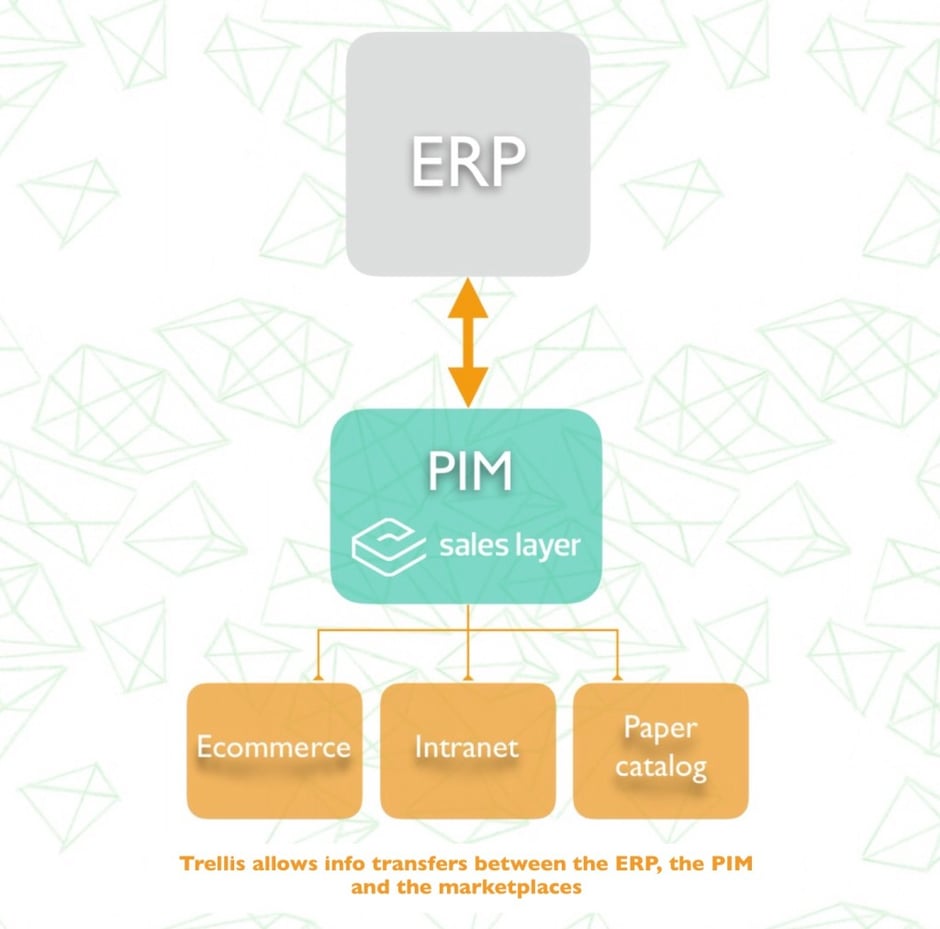 Those who are already Sales Layer clients (as well as new clients) will be able to work with a team which is specialised in integrations with third party systems. In addition, the help Trellis provides is not limited to that general preparation, as they also offer constant maintenance services, strategies, design, data transfer, website development, SEO, hosting maintenance and posterior launch maintenance for websites. Everything essential to favour the online growth of your business, which has now multiplied. All these advantages apply of course whether you are running a B2C or a B2B business, as Sales Layer and Trellis both have vast experience in these. Trellis can feel proud of their testimonial history, how they developed the website for Wine Enthusiast magazine, which is a complicated WordPress website, and having stabilized and improved website services like Ace Exhibits, Designs by Juju and Yogibo, as well as large projects in preparation and due to be launched in 2017 such as vistahigherlearning.com and wasdkeyboards.com.

Sales Layer is one of the most exciting partnerships we have because it finally offers our clients a cost effective solution that can solve their product data challenges and connect to the eCommerce platforms we use. We couldn't be more excited to partner with Sales layer.

Isaiah Bollinger, Trellis.co CEO

The future is exciting: Sales Layer and Trellis will create exclusive solutions and services for particular industrial sectors, which will be conceived from the combination of the knowledge and the collaboration of both companies.

At Sales Layer, we have seen many clients harmed by agencies that provide ineffective website solutions. Sales Layer forms part of a larger ecosystem of interconnected apps and software solutions, which is why we must collaborate closely with those who create complementary solutions and who connects them. We like to collaborate with the best agencies and consultants in the market, and this is clearly obvious in the Trellis case.

Álvaro Verdoy, Sales Layer CEO

We hope that your business will be part of this new collaboration, which promises large developments between Trellis and Sales Layer.