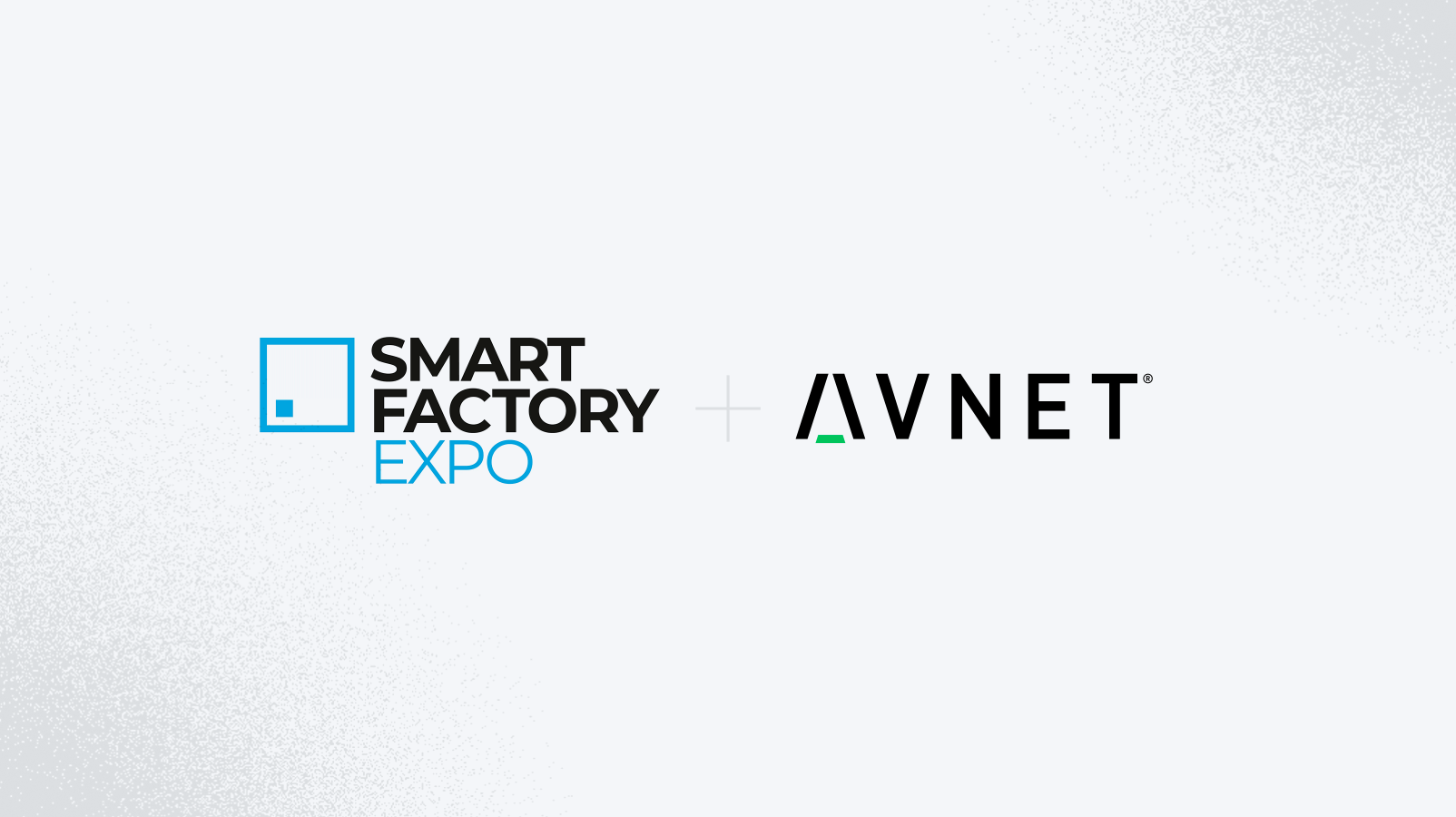 At Smart Factory Expo 2023, Sales Layer was joined by Avnet Embedded, a global manufacturing leader, for a keynote session on "Mastering Product Information Management: Lessons from Avnet's Success Story"
The session featured Aanya Ali, VP of Marketing at Sales Layer, and Alex Wood, Global Marketing Director at Avnet Embedded, who shared valuable insights into Avnet's experience with implementing a PIM platform and how Sales Layer played a pivotal role in revolutionizing their product data management processes.
Challenges Faced by Avnet Embedded
During the session, Alex Wood highlighted the complex organizational structure of Avnet Embedded. With a large team spread across multiple departments and a customer base of 10,000 globally, they faced the challenge of managing over 1000 SKUs, each with complex attributions and numerous associated files. A significant obstacle was the teams reliance on manual product data management, which consumed around 15% of their time and hindered efficiency and productivity levels.
Furthermore, their previous solution, Typo3, lacked security and scalability, leaving them vulnerable to potential disruptions.
The Need for a PIM Solution
Recognizing the need for a streamlined, centralized, and user-friendly system to handle their product data, Avnet Embedded made a strategic decision to implement a Product Information Management (PIM) platform.
Alex Wood, drawing from an extensive background in digital marketing and experience with PIM solutions, discovered Sales Layer through G2. The primary drivers for Avnet's implementation of Sales Layer were the centralization of complex technical specifications and digital assets, the ability to manage updates across various teams, and convenient B2B customer access via the website.
Benefits of Sales Layer
Since implementing Sales Layer, Avnet Embedded has experienced significant improvements in its business performance. The PIM platform's user-friendly interface and intuitive design enable team members with limited technical expertise to adapt and harness its full capabilities quickly.
The team witnessed a remarkable time-saving impact, importing over 100-200 products in just one minute. This streamlined approach reduced the team's manual data management efforts, resulting in a 15% time savings per team member.
Furthermore, Sales Layer's PIM solution facilitated efficient collaboration between teams and improved communication with stakeholders. By centralizing and simplifying the process, Avnet Embedded reduced replication of efforts by an impressive 75%, enabling the team to focus on more strategic initiatives. The platform's flexibility in customizing forms and data points further enhanced their productivity and allowed for seamless integration with other systems.
Sales Layer's transformative impact
Avnet Embedded's partnership with Sales Layer has had a positive impact on multiple aspects of their business. Notably, the process of updating and incorporating product information has become significantly faster, resulting in a significant reduction in catalog creation time. While the return rate and conversion rate remained relatively unchanged, their site performance improved, resulting in better organic search rankings and increased visibility.
Sales Layer's large catalog of connectors, particularly the integration with SAP Ariba, proved to be invaluable to Avnet Embedded. These connectors facilitated the seamless exchange of data and integration with various channels and systems, establishing a cohesive and efficient product information management ecosystem.
Conclusion
Avnet Embedded's success with Sales Layer proves the transformative power of a PIM platform. Streamlining product data management led to time saved, improved productivity and seamless collaboration. With a user-friendly interface and customizable features, Sales Layer is a clear choice for manufacturers, buyers and suppliers.
Discover the power of Sales Layer for yourself with a 30-day all-access free trial, guided by our dedicated team of PIM specialists.