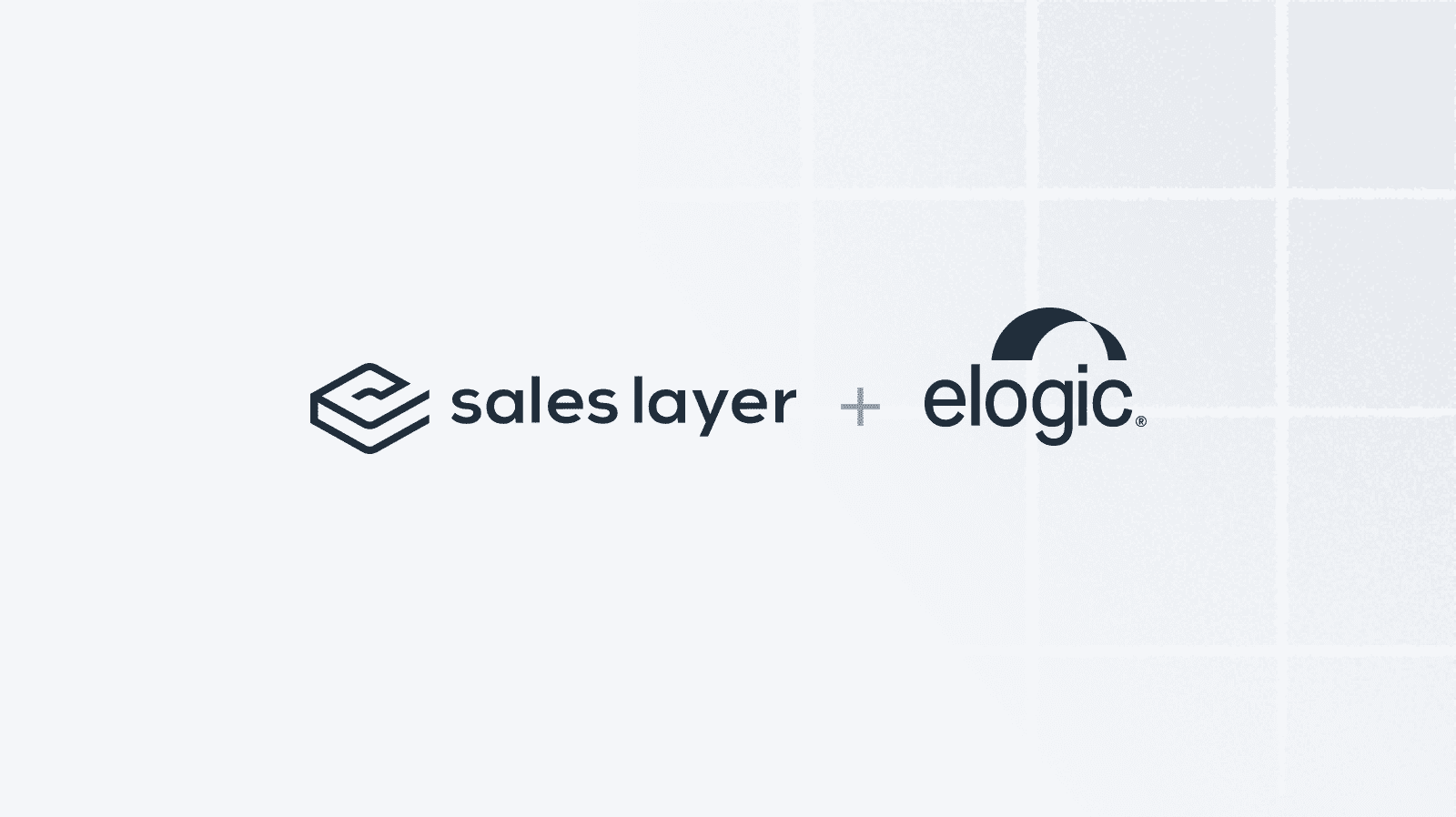 We are delighted to announce that Sales Layer and Elogic are now partners!
Since 2013, Sales Layer has been enabling its customers to centralize, enrich and connect their product data to numerous ecommerce platforms such as Magento, Shopify or BigCommerce.
Elogic Commerce is a full-cycle ecommerce development company and a certified Adobe Solution Partner. The company focuses on Magento development and is developing expertise for other platforms, like Shopify, BigCommerce, Salesforce, commercetools, etc. Elogic Commerce has been featured among the top Magento developers on Clutch, and it'll be a great partner for Sales Layer customers that want to strengthen their Magento implementations.
With this new strategic partnership, Sales Layer and Elogic will now share their expertise and knowledge to allow B2C and B2B organizations to enhance their ecommerce performance.
A win-win partnership
With Sales Layer's PIM, organizations can gather all their product information in a single source of truth and manage it in a very simple way. Users of the PIM can automate any updates to their product data, and enrich it thanks to many functionalities such as quality scores or error detections. But the PIM also allows you to connect all your stored data to multiple ecommerce channels instantaneously.
This is where this new strategic partnership with Elogic brings great news for Sales Layer users, and also for companies looking for the most reliable PIM solution to connect to their Magento account.
As an ecommerce specialist, Elogic has a broad understanding of the ecommerce technology sector. The company has long experience in helping ecommerce brands build and customize their own websites.
Matching Sales Layer and Elogic therefore appears as the perfect solution to boost any customer shopping experience, combining Sales Layer expertise to provide rich and accurate product information with Elogic excellency to develop optimized ecommerce platforms for its customers.
Enriched and centralized product information + Optimized ecommerce platforms = Perfect combo!
Oksana Yakovlieva, Senior e-commerce solution specialist at Elogic:
Why did you choose to partner with Sales Layer?
We were looking for a tool like this for our customers. We work with large retailers and brands all over the world and one of the biggest challenges for them becomes seamless catalog management and getting a single source of truth for all the sales channels. We found these capabilities in Sales Layer.
Why do both our solutions perfectly complement each other?
We are ecommerce specialists with deep expertise in Magento 2 platform and Sales Layer is a master of product data.
What do you expect from this partnership?
Our main expectation is reinforcing mutual services for our current and future customers in order to help us all grow together.
We look forward to this new partnership, and we hope that this new collaboration will enable large developments between Elogic and Sales Layer that will result in an enhanced customer satisfaction.
Want to know more? Contact us if you want to talk to a PIM specialist about the combination of Sales Layer's PIM and Elogic services. Or you can learn everything about how you can easily connect and send your product information to your Magento account with a Sales Layer connector in this free guide— or don't wait and try it for yourself free here!