What is Instagram Ads?
It is the advertising option of the social network Instagram to insert ads into the platform's content. These ads can be displayed in various formats and over multiple channels (static posts, video stories, reels, etc.) and they can include CTAs aimed at the purchase of products on your online store or links to visit external websites.
Using social media ads, especially on Instagram, is a great opportunity to arouse interest in your brand and let your target audience discover new products. This is because 27% of users say they make new purchases through this type of advertisement.
Choosing what type of ads suits you best for your business on Instagram depends on the goals you want to achieve: to bring about more purchases of your products, attract traffic to your website or online store, get more attention for your brand, or educate your potential audience about your catalog and values.
Advantages of advertising on Instagram Ads for businesses
This type of advertising can increase the traffic to your website threefold.
It can turn your product catalog into a shopping platform: go from exposure to interaction.
These ads reach 20% of the world's population over the age of 13.
Easily get followers: 90% of Instagram users follow at least one company.
These ads make it easier for your customers to engage and interact with your brand.
Instagram advertising increases the interest of 50% of users towards your brand after seeing an ad.
Types of ad campaigns on Instagram Ads
Posts with images
These posts simply highlight a photograph or image carousel, a text under that, and a link above the image to buy the product directly. By having the same format as a normal post and being interspersed among normal posts, it is very easy for users to see them, although they can choose not to see this type of advert again if they find it offensive or repetitive.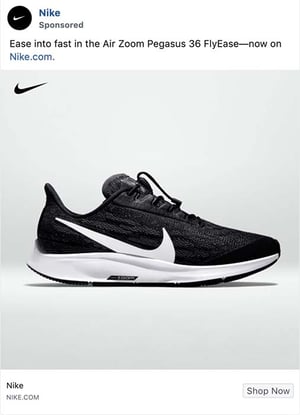 Stories
These ads are images or full-screen videos that appear among the Stories on accounts a user is subscribed to. In addition, you can include shopping stickers so that by clicking on them, they display more information or a purchase screen for the product.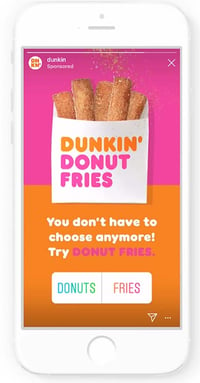 Reels
Like the previous format, these are video ads that are displayed among the reels of other accounts; therefore, they must have a similar aesthetic feel to keep the user's attention (fast montages and music).
IGTV
While playing a video on Instagram's IGTV, an advertising video lasting up to 15 seconds can appear, somewhat like YouTube ads (with the user having the option to skip it).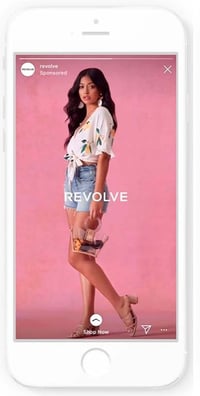 Another useful option for advertising products on Instagram are tags. These are small labels that can appear in any type of content on the platform and where the user can click to visit the product page or any other link you want to anchor to the tag.
Tags are also good for live product presentations via Instagram Live, as you can tag up to 30 products during the broadcast and interact with the audience in real time.
What your business needs in order to use Instagram Ads
The first thing is to have an Instagram profile and create a store where your products are displayed. Remember that all business profiles must be pre-approved by the platform and creation is not instantaneous.
Once you have your profile on Instagram, you will be able to manage the products you want to show on the social network and the data for each of these products. Automatically exporting the data with a PIM system will save you a lot of time in terms of managing your Instagram product store, and it will ensure you're always connecting the updated data in real time.
On Instagram, the names, categories, descriptions, prices, and inventory of the products are especially important, as well as the images and videos – which are the main appeal of the platform. Instagram recommends including at least:
4 high resolution photos or videos for each product.
3 attributes for each product (ingredients, measurements, color, size, etc.).
Shipping conditions for each product.
How to set up advertising campaigns on Instagram Ads
You can turn any Instagram post into an ad, so you can promote content that's already been created and which already appears in your business feed, or create content specifically for your campaigns.
To create ads, use the ads manager, where you will have to set the different characteristics of the campaign:
The audience: age range, geographic location, and sex.
The length of the campaign.
The maximum budget.
The content of the ad: the title, text, image, and/or video and a call to action.
Instagram Ads campaigns are not static, and you can pause, clone, and reactivate ads at any time. Analyze the results of your ads in real time in the analytics tab to know how your ads are working and if you need to readjust the content, or which version to choose from an A/B test.
There is also the option to use cross-platform ads, which are displayed on the social networks that belong to the same group (Instagram and Facebook).
Instagram and Facebook usually review ads before their approval and final publication.
How much an Instagram Ads campaign costs
The cost of taking out Instagram Ads is not fixed.
The price of a campaign on Instagram Ads depends on the type of audience you want to reach, the length of the campaign, the location of the ads, whether it's a product or a sector with high demand in terms of ads and competitors, and the time of year (the price will always be higher at key times like Christmas, Black Friday, Valentine's Day, sales periods, and other specific selling dates listed by region).