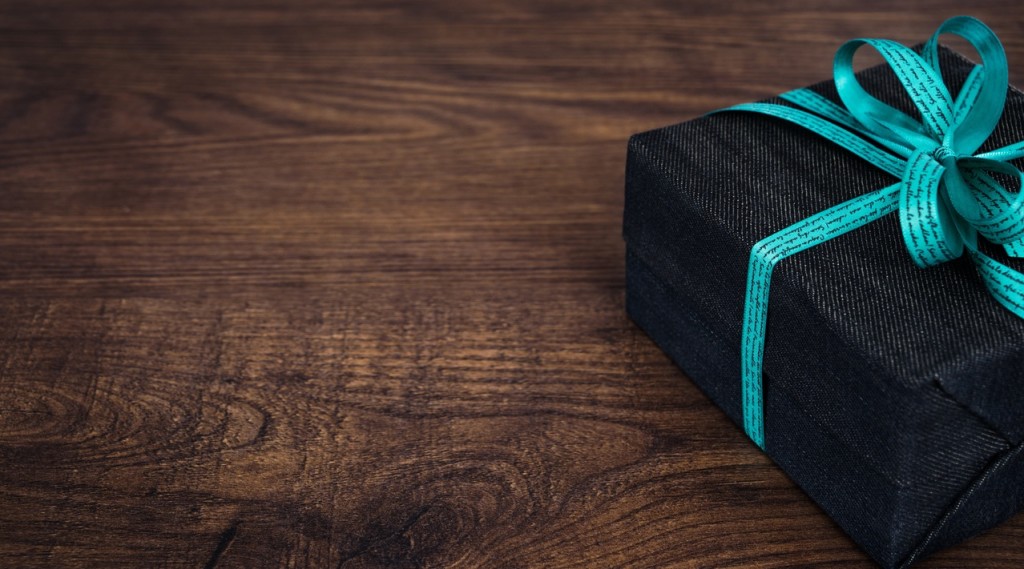 In one of the episodes in AMC's series "Halt and Catch Fire", a father had forgotten to go to buy his daughter a Cabbage Patch Kid. The toy, which is a doll that managed to take over shops in the US, decade after decade, is famous for rapidly selling out, and our character in the series isn't any luckier: the last Cabbage Patch Kid is displayed behind the shop window of a closed toy shop. So what does a desperate father decide to do? He smashes the glass window with a brick, so he can take the doll.
Needless to say, such reaction is illegal and over the top, but it's nothing out of the ordinary. We have all experienced the stress of Christmas shopping on either side of the shop window, either as sellers or as customers. So, what is the moral of the Cabbage Patch Kids? Apart from using reminders so we never forget the most important gifts, you also have a responsibility to "smash the glass" from the other side of the window as a business. Make the public aware of your products before it's too late and investigate their reactions and wish lists to find out which product will be most in demand to cause a shower of bricks (well, metaphorically, we hope).
But we're moving onto some shaky ground here, and that is not because it has been barely explored. Every year, the Christmas wave starts many months before the real festive season: what will be the best sellers before we must prepare the public and the stock in our warehouses?
Predicting a Trend or Creating a Desire?
Soon, we'll examine the methods used by experts and large chains, which are also useful for any small retailer or e-commerce when it comes to predicting which products will sell most over Christmas time. But in sales and marketing, the real meaning of the terms can rapidly intermingle: How do you differentiate if a trend develops by itself or if it has been created? It's obvious that any trend is started by some kind of external factor that has an influence on the public, whether it is advertising or viral, but how is this knowledge applied to some sales that are still months, or even half a year to come?
To a degree, it is increasingly easier to predict consumer trends because the preparation for the season of gifts starts in advance, and in a way that it is possible to study reservation and enquiry patterns on wish lists and in shopping baskets. In practical terms, the first teasers start to be launched out to the public a few weeks before Halloween, but it's around the month of June when associations and large retail chains make their prediction lists on the star products for the following Christmas. What's more, the things that haven't worked throughout the year will be decided at the end of the summer, and probably won't be included on Christmas lists, ranging from new technological products and fashion styles, to products linked to film or TV premieres.
This advance has more to do with the preparation of company logistics rather than generating expectations among the public, who are not thinking about Christmas preparations yet. There are many factors that shops and online shops must bring forward: to anticipate the amount of stock in order to avoid sell outs or surplus stock, and to calculate the area needed to rent, as well as maintenance staff and extra shop assistants with the purpose of not losing money beforehand, nor subsequent profits if a shop has been too modest regarding their predictions.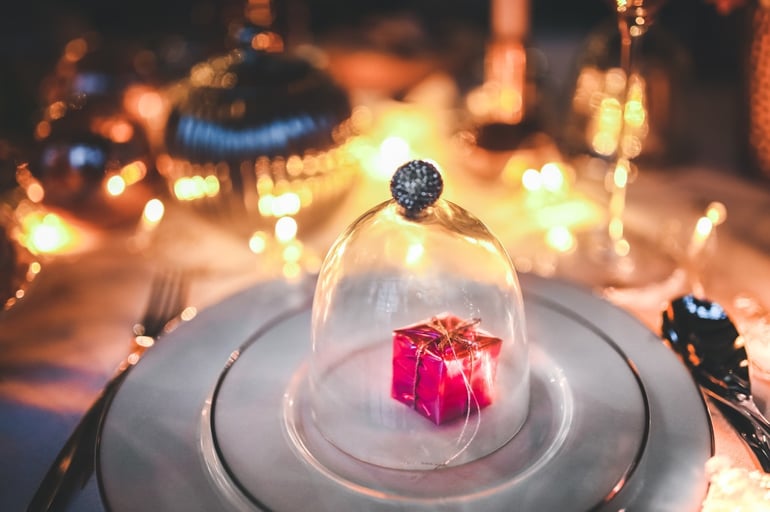 The Christmas season officially starts everywhere after Thanksgiving Day in November, and the majority of purchases will start at an increasing pace, which is most of all due to the popularization of the Black Friday and Cyber Monday weekend with an exponential growth that is more and more important for online retailers.
Methods for Predicting the Next Best-Selling Christmas Gifts
You are right if you think that the analysis of traffic and online searches is the key tool. Experts turn to these predictions and observe the searches that were intended to make an online purchase throughout the year, as well as in the pre-purchase period, and in addition to all the trends that Google AdWords or Google Trends show from the keywords of each industry used in search engines and social networks, and their comparison to previous years.
If the real start of Christmas is marked by an increase of people viewing "All I Want for Christmas is You", by Mariah Carey in YouTube, you can use similar predictions with terms that can be turned into best sellers.
But it has to be recognised: it's difficult to make exact predictions when some products can be discontinued or replaced by better models from one year to the next. This limits predictions to the information gathered from the previous season, which is why you will have to examine more recent criteria, and especially since October. According to the sector, sometimes up to 30% of the sales are made from products that hadn't sold until the start of the season, which makes them impossible to predict because there is no conversion history available from the related keywords. Fortunately, in some popular sectors such as toys or perfumes over the Christmas period, it has become standard that the prediction turns into a reality.
A Family Fragrance: Trends in Previous Seasons
When it comes to perfumes, they are an example of repetitive buying behaviour, making them easier to anticipate sales. The success of a perfume is based on the attraction and presence of marketing campaigns (the famous adverts that become so elaborate over Christmas time), the recommendations and inclusions in media that form an opinion, such as the most popular fashion magazines, and the appearance of rising stars (especially teen pop stars), which generate even more interest among male or female consumers.
In light of this, it's curious to foresee that those who buy perfumes are usually for the opposite sex: women buy fragrances for men and vice versa. According to this pattern, perhaps it is more likely that a man would give a woman the perfume by Margot Robbie as a gift, more than a woman buying it for herself. So, this is about a product that doesn't base its sales on the target group within the public, or on a real desire (as the importance of the fragrance's packaging is what takes precedence), it's more about being an easy option to buy as a gift.
In this sense, psychological factors also play a part, which can make predictions on consumer behaviour easier: certain products are not usually considered as making suitable gifts, or more risk is involved than others. This will drive consumer attention towards standardised products/gifts like perfumes, ties and books, which is why it's more usual to notice a repeat purchase of such products during this time of the year, as opposed to other less popular ones that involve more margin for error like footwear, clothing that implies different sizes, or information not known by the person who receives the gift. This is particularly the case when a large part of the gifts is carried out in agreement with other family members, acquaintances or colleagues, due to the increasing Secret Santa trend.
Fear of New Things: Recently Set Trends
While facing this analysis of trends related to other seasons, it's also necessary to pay attention to the trends which have been appearing recently in social media and in other sales sectors of your e-commerce, without forgetting these being split into age group and country. So, as regards fashion, for example, it's not only the keywords associated to a product that have to be studied, it's the characteristics of a product: the most sought after prints or fabrics in Europe this year among young, middle-aged or elderly women, and even according to buying power.
The preparation for possible trends at Christmas time isn't an exact science, but it will help you to make specific decisions like how to establish which product you want to appear highlighted in Google, and in the searches of very general terms, as this will be what the customer will see at the top of the search list, and what you will predetermine as the Christmas best-seller for your business. And although the average quantity that a consumer spends on a purchase drops during this period, the profits from pay per click advertising shoot up in a way that you're able to anticipate what your online marketing strategy will be, and what budget you want to dedicate to your advertisements.
Most Wanted: Top Toys
The toy industry is the star at the top of the Christmas tree for consumers, and for small and large retailers. Toy sales can reach up to being 40% of a store's annual revenue, and there is a total expected of 400 million toys and a 3 billion-dollar revenue for 2016.
But are toy shop owners really predicting a behaviour, or are they marking patterns that show desire in advance? For their analysis, let's say that the experts can only base their findings on adult searches. This is a superficial way to find out children's preferences, given that children are not present in any platform, and it can only be assumed that what parents order for their children is a true reflection of what children actually want to receive.
For example, in the English-speaking market, large retailers like Toys "R" Us, Hamley's or Argos make their prediction lists public before the summer and offer the possibility to reserve the toys, which generates more hype by fear than by tending to a normal request. These reservations are made by depositing a small percentage of the total price with a limit of products per customer. The strategy guarantees sales in advance, but it also guarantees that the shelves in the shops and product descriptions online are not left empty before the season.
Nostalgia and Fashion: Two Princesses in the Realms of the Toy Industry
The predictions for the top toy sales for Christmas continue to be made using factors which have proven to be influential year after year, like the increase in the sale of technological trends: virtual reality glasses, for example, that come in affordable models for families, which are resistant and not too sophisticated for children. Other popular products are those linked to series and films that were released up to three months before, especially the main franchises and factories designed to raise the majority of their profits from merchandising like Star Wars, Disney and Marvel, which also turn associated brands into everlasting ones, like LEGO constructions.
The study of toy trends gets complicated through different influential factors, and it must be appreciated that it concerns such a complex public such as adults (the age groups of 3-6 can't be measured nor react the same as 8-11).
When preparing a sales strategy for new toys, there are two common characteristics that have to be taken into account:
The time factor: Occasionally, some trends are easily predictable, but when it comes down to it, they take quite a while to develop and to offer real results. An illustrative case taken from recent years are the toys based on the film "Frozen": the film premiered in cinemas over a period too close to Christmas, so there was no time to bring the public reaction forward, the film's success, nor the hype for children and parents. During that Christmas, there weren't so many toys from the film "Frozen", nor were they in much demand, and it took until the following Christmas for related sales products to boom, once all viewers had already seen the film, and the industry had reacted to the demand by extending the range of products accordingly.
The nostalgia factor: This is what causes certain products to be successfully repeated, year after year, but there are also some toys that make a comeback, and are spurred on by new parents who want to share the same toys with their children that they used to play with during their childhood. To add more modern and technological functionalities encourages a comeback of these old best sellers, such as board games, magic sets and dolls like "My Little Pony" and "Trolls". We remember that, to some extent, elder consumers usually buy toys for their grandchildren by following their own educational criteria and their own taste in children's toys, rather than what the children actually wish to receive.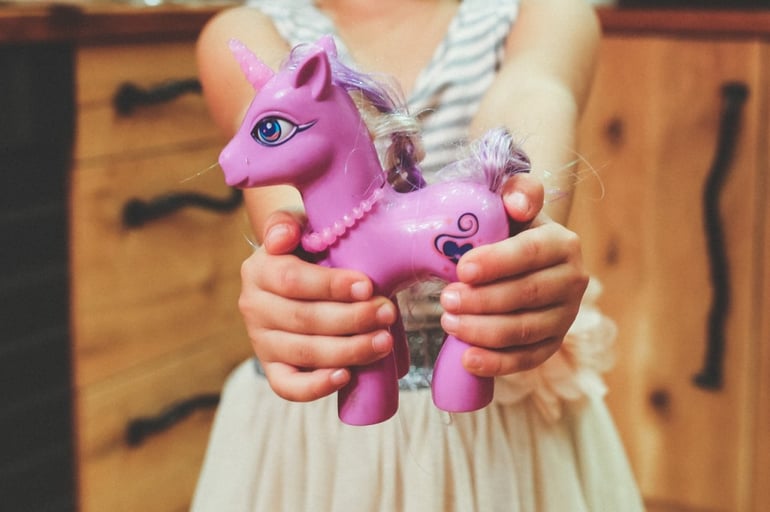 Methods to Predict the Star Toys
There's no more to this than there is in other sectors for the public: it's advisable to analyse the pattern of the year's new releases (actually it's only just half a year from January to June), and to list what has been bought more often in the top sellers on platforms like Amazon. It is about anticipating that the trends shown by this information (surely by birthday gifts and other similar events) will maintain a pattern over the following months, especially with regard to products that were a hit during previous seasons and don't seem to fall from their sales positions (e.g. NERF pistols).
The diversification of children split into age groups can complicate or facilitate the task, according to the degree of specialisation of products that a business in the sector is selling. Although the 3-12 age group is considered as being the infant category, this group is socially reducing, and after the age of 10, the figures for toys start to fall in favour of technological products, and a leap to adolescent products, or the transition to adult ones. This would pose a threat to the toy industry, but on average, there is actually a larger number of toys per child than there was before, without counting that some of these end up being bought by adult collectors such as LEGO.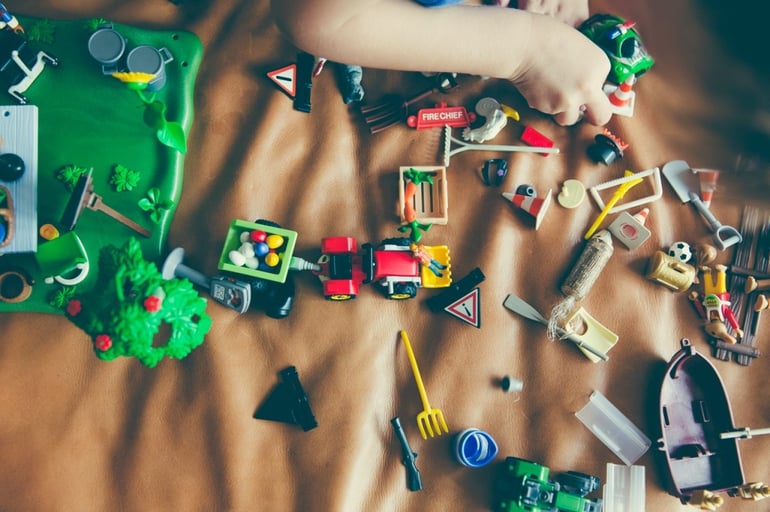 So, sales forecasting must also take into account searches linked to different children's groups like trends in preschool products, or toys linked to socialising like karaokes or selfie devices, which are more likely to be a hit among pre-adolescent children. Besides this, trends are increasingly more globalised, but attention has to be paid to the variations produced in different countries. An example of this could be an analysis to find out which are the most followed TV cartoon shows in a country that sells the products. This also makes it easier to find similar trends in distant countries, where their consumers share similar tastes and the same sales strategies may be applied.
Cars or Little Kitchens? Common Places for Sales Strategies
To study and apply trends naturally doesn't come without controversy, and certain factors that could be very useful for you imply a social debate where you must decide whether you are going to participate or not. This matter mainly affects splitting the children up into groups of gender, and adapting different toys to boys and girls in such a way that a guaranteed and verified sales strategy over the years is also useful for sticking to ideas of gender and associations of sexist roles.
For example, it's likely that a study would reveal how searches for girls products leads to more choices in the colour pink, in such a way that a brand would decide to keep the predominance of pink in its line for girls, and in the brand's marketing campaigns with the purpose of attracting searches carried out by parents and adults. If we go back to the LEGO case, numerous criticisms made against the brand were caused by LEGO splitting their publicity and packaging for boys (darker boxes, series on professions or action films), and girls (pink or violet boxes with themes of female friendship, nature and pets), without reflecting the real preferences of both groups, but rather predetermining them.
Again, it is advisable to consider whether some trends continue to develop due to public demand, or if this is because brands and businesses don't vary their strategy, which opens up possibilities to a world in which predicting the most popular toys will not have a negative influence in children's education.
In any case, the marketing strategy will become clearer as the season progresses, and this means keeping track of the strategy, to study it, and to keep it updated day to day, or even throughout the same day, in order to carry it out more effectively, and for it to adapt to variable trends. You also have to take into account that the preparation for Christmas time is just as important as its consequences: if the consumer tends to spend less on gifts for others, we will know that the money saved will end up being reflected in the January sales where different buying behaviour will be indicated.
But that's another story, and we'll sell up to the last Cabbage Patch Kid before that. What's your Christmas strategy for this year? Do you believe the star toy is "born", or made?