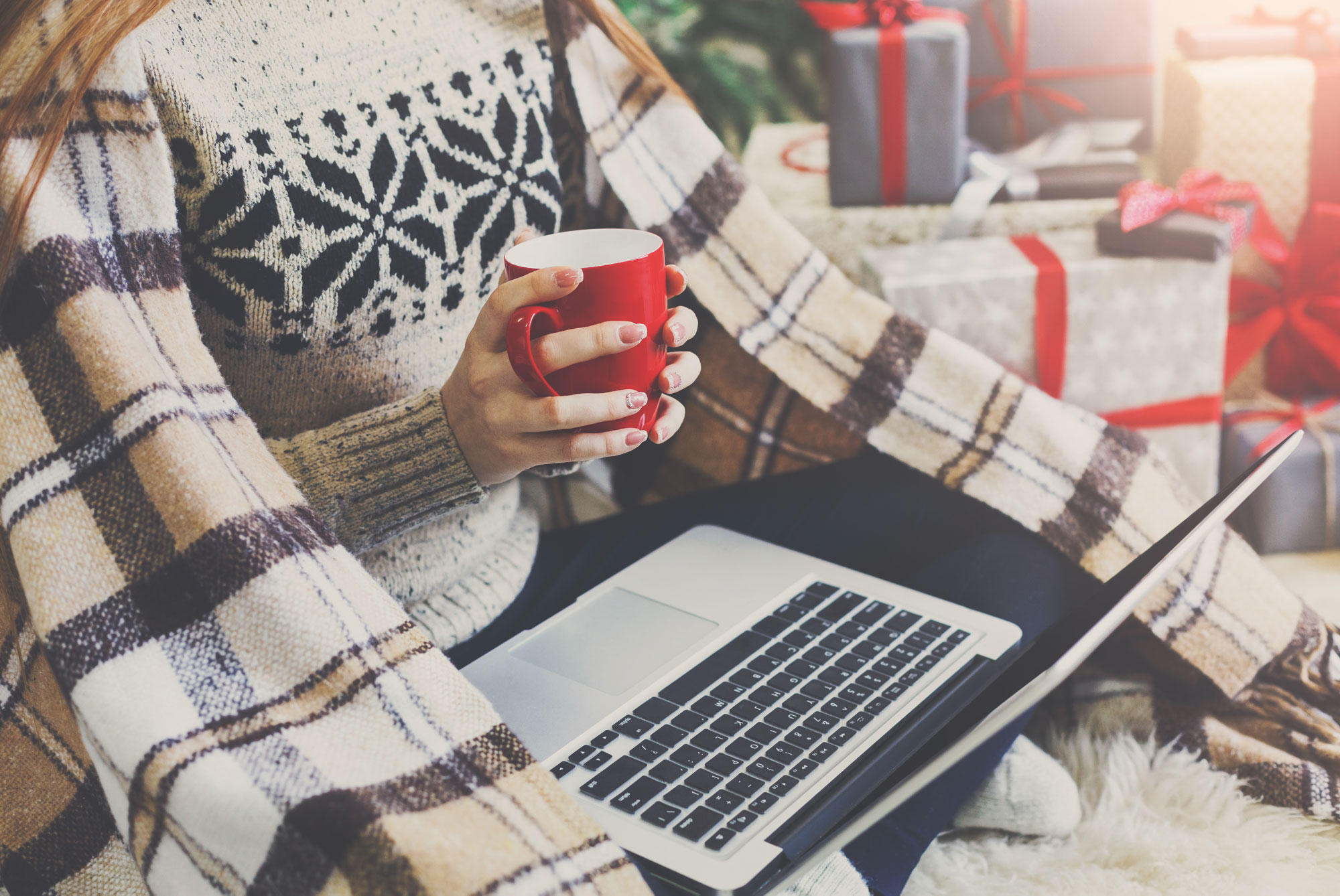 For lots of retailers and brands is so exhausting to keep track of their own history and evolution that they can easily forget what time of the year it is. Well, not exactly the date, but soon they'll realize that an e-commerce strategy needs to be adapted to the customers' calendar.
Now, we are talking about billions in sales in just one month, and, according to Big Commerce, 88.65% of brands expect to sell a lot more during holiday seasons.
"88.65% of brands expect to sell more during holiday seasons."
But a seasonal e-commerce marketing strategy should not just pursue high sales for one day, but reinforce customer engagement with the brand and let new people discover it for the first time, finding good reasons that will make them come back during future sales… or even when there're no sales at all.
Most brands begin to plan their e-commerce holiday season in September, but you can start your own planning at any time of the year, and even reuse these strategies for the following year, so it'll be easier to keep the pace with the firsts months holidays, like January sales or Valentine's Day.
Steps for a remarkable seasonal e-commerce marketing strategy
Carefully prepare your holidays calendar
You need to choose which holidays are you going to participate in, or maybe you'll have enough resources and time to create an e-commerce marketing strategy for all of them.
In any case, sales with highest revenue occur in Q4 (from October to December), followed by Mother's Day and the pre-summer season in Q2. Maybe you want to make a different impact choosing alternative and lesser-known holidays, but don't be cocky about this: if something works and everybody does it, it's because customers really need sales at some crucial times of the year:
Black Friday (which is the highest web traffic day)

Small Business Saturday (the first Saturday after Thanksgiving)

Cyber Monday & Week (the first Monday and the whole week after Thanksgiving)

Giving Tuesday (after Cyber Monday)

Green Monday (the second Monday in December)
Yes, that means that your strongest e-commerce marketing strategies should support the holidays when customers need to spend more and, therefore, sales are more than welcome, like Christmas, Summer holidays or back to school.
→ Read more: Plan your strategy for seasonal products
Choose your main attraction
Your scheme for an e-commerce holiday season should be structured like this:
What

Which message

How to segment it

When to launch it
And, above all that basic strategy, you'll need a highlight, the brightest light that bewitches the moth. There are lots of options and every one of them can work and give great revenue, depending on the type and size of business, the audience and their specific expectations and shopping habits, and, of course, the company's ability to afford it.
For example, among the most popular tactics for e-commerce holiday seasons are launching promotions at a specific hour, flash sales for a brief period of time, or while stocks last. This type of bait gives a sense of exclusivity and scarcity to customers, so everybody wants their piece. You can also use clocks with countdowns that show how much time is left before the promotions end, or even until they begin. The hype always starts way before the actual date.
More tips: don't be a Scrooge. Offers and financing are the main things customers look for during e-commerce holiday season, and you can see this occasion as a way to collect valuable data, like your customers' name and email address in exchange of a discount code or exclusive first access to sales.
Another valuable strategy is offering free shipping in all orders during the sale season, but you should guarantee free returns and at least free shipping above a minimum order amount throughout the year (51% of people will add more items to the shopping cart to achieve this promotion).
You can also keep the hype alive by changing the discounted products or categories every day to make people come back, or giving a gift in orders with minimum purchase, or the classic buy one or two and get one free.
Even if it's not a season holiday that suits your kind of products, try to find a spot in a creative way to gain some attention from your clients database. Or, if you don't want to apply discounts, make a donation to a cause with every purchase instead, like the company Thursday boots.
Customize your digital presence
Even if you aren't normally an online brand, go digital during these seasons. The change will be a wake-up call, or the first step of your company into the e-commerce world.
The basics for an e-commerce marketing strategy include:
Storefront theme changes and website banners.

Highlighted CTAs and buttons like Checkout Now, Last Chance, Only X in Stock, You're X away from free shipping!

Adds and pop ups with countdowns, special discounts, and exclusive first access for registered members.

Social media native shopping, like Facebook Shops,

Instagram shoppable images

, and

Buyable Pins on Pinterest, but curated for your most engaged audience in each platform. Apply

seasonal aesthetics and themes that will grab attention, like

Gymshark

when they used only black outfits and backgrounds in their Instagram grid before Black Friday.

Team up with your niche's influencers, send them some packages and let an unboxing video or Story give a sense of what your shopping experience is like, and how it's so desirable.
Any brand needs to promote the e-commerce holiday season in advance, or it'll give the wrong impression by making users think that the brand isn't offering anything special for the season.
Try to make a creative impact; it's time to be bold and take risks because everybody is trying hard. Maybe you'll push it too hard, but that will be understandable as long as it's a respectful strategy, as users are over-saturated with stimuli and headlines during holidays.
Check the SEO
Although a company should perform SEO research and optimization every week of the year, for e-commerce holiday season the efforts increase.
"Automation tools like PIM are

great allies during e-commerce holiday season."
Perform a thorough research about this year's trends and searches among your audience and product industry, and adapt all your marketing texts, contents, and product information to optimize the SEO, while taking into consideration voice search and virtual assistants, which are gaining ground among users.
An automated tool like a Product Information Manager (PIM) is a great ally during e-commerce holiday season, because it performs instant, synchronized and in real time product information updates, segmentation by location, and prices changes without error (and you can still benefit from this automated management the rest of the year, and save time and costs for each holiday season).
→ Read more: Why a PIM system is essential for Black Friday & Cyber Monday
Spread the word about your party
It's time to let the world know about your incredible seasonal offers. But be wise, not everybody is interested in you and your products.
Segment your mail campaigns according to your customers' previous purchases and interactions during that specific holiday, if you have data collected from past years (or if you can research that information about your competition).
It's also the moment for being brave and using gigantic buttons, flickering effects, crazy fonts, and bright colors in your mailing, but always with taste, in tune with the brand's identity and the general marketing strategy, and taking your audience's taste into account.
Reinforce payment methods and online security
Seasonal holidays are a tricky time for security breaches in online stores, and websites usually experience traffic peaks. Prepare your system to ensure your clients a smooth and totally secure shopping experience, because even a five seconds delay can scare a customer out of the website.
Clients also want high speed checkout processes, because they worry about losing some promotion, so make the payment easy for them by letting them pay the way the prefer: any bank card, PayPal, Apple Pay… But add something for your benefit too, and put some countdown banner on the checkout page, send automated and immediate abandon-cart messages, highlighting that an offer is about to end, or that the item has few stocks left.
→ Read more: E-commerce security for Black Friday & Cyber Monday
Get mobile optimized
Seasonal sales made from smartphones and tablets totaled $31.8 billion during 2017 Q4, so don't put all your eggs in the website or online store basket.
Perform all the necessary test to check that your websites are responsive and the mobile app is functional and has an easy navigation and checkout process, offering the option of shopping as a guest or saving payment and shipment data for later occasions.
Take care of the customer until the last minute
A good e-commerce marketing strategy goes beyond the promotional actions and takes care of the invisible things, like ensuring an updated inventory, and reinforcing the customer service team and hours of service.
Shipping is also crucial for customers during gift shopping holidays, but it's also very hard for brands to keep the pace. It's important to meet customers' expectations, and being realistic and transparent about times of delivery and shipping, maybe reinforcing 24-48 hours deliveries with your shipping company.
Conclusion
And finally, wrap your ecommerce holiday season up with some analytic tools, like Google Analytics or Moz, that give insights about what actions have worked, what haven't, conversion rates, customer engagement, increases in average order value, and how to improve your next holiday campaign.