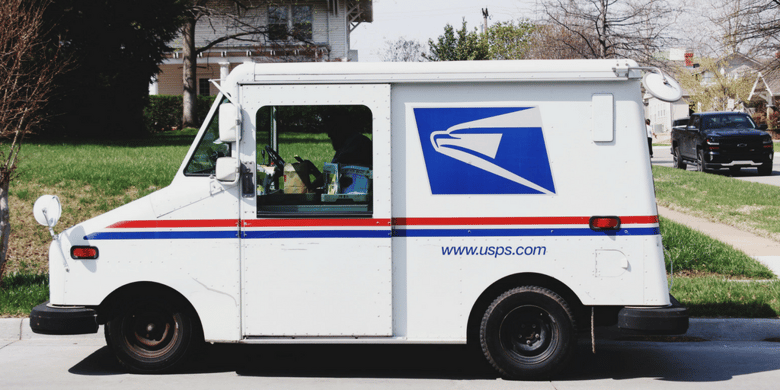 eCommerce works just like Santa Claus. We get so excited with both the sending and the receiving of the products that we forget the key question: How the hell does he deliver so many gifts in one night?
Whether your online store is just a small one, or if it has already notched up an important flow of daily sales, you know that choosing the right delivery service is crucial if your business is to run smoothly. And if you're about to jump into all this and you haven't thought it through, well, yes, choosing your delivery service is as delicate an issue as surrounding yourself with a good team of elves to wrap up all those gifts before Christmas Eve.
The following are typical add-ins for eCommerce shipments (which doesn't mean you need all of them right from day one):
• Delivery company: Shipping costs are calculated based on different aspects of the parcel.
• Software extensions: These process orders, create labels and automatically send notifications to the customer.
• External management service: A company, generally one with a warehouse, which administers shipping, returns and customer communication on behalf of the store.
• Collection points: Either as the only shipping option or as an alternative, it saves money for both the seller and the customer. Especially useful if you have a physical headquarters and to perform tests on which shipping method your customers prefer.
Some delivery services offer direct integration with your eCommerce website. This allows shipping costs to be automatically calculated in each order. If this is not included, you can find software tools adapted to important eCommerce platforms, like Magento or Shopify.
These extensions allow you to coordinate everything if you work with multiple carriers at the same time, create and print shipping labels for parcels (especially if you prepare them yourself or in a small team), include tracking, both for you and for the client, send shipping confirmation emails, draw up statistical sales analyses and block deliveries to certain areas or countries, or as of a certain weight or volume (because the cost of delivery or insurance is not worth the effort). Before you do all this however, the first thing is to have a PIM system so you can have your catalogue organized and up to date and you can link each product to its shipping details.
These are the main factors that an eCommerce business should take into consideration when studying the delivery services for its shipments:
Weight
A client is not going to think twice about how much a parcel weighs, but it is an important issue for you as a seller. Many delivery companies follow a pricing model in which the costs depend on the dimensions and weight of each package.
If your products don't weigh too much, you can opt for a national postal delivery service that offers flat rates for e-commerces and small businesses. If your products weigh a little more, a private provider with more parcel options is more convenient.
Now you need to think about insurance for your shipments. Some companies include insurance on the goods by default, but others offer it as an extra that you have to sign up for and pay separately. Decide whether this is essential for your business, especially if you sell delicate products.
Shipping Costs
It is always better to offer free shipping, since that is the number one reason people abandon their shopping carts in online stores. Of course, this means an extra expense for you, and to cope with that you're going to have to mark up the price of the products or apply some of your profit to the shipping costs.
The lesser evil is to offer free shipping with a minimum purchase price. If there's no way you can afford it, at least include incentives such as a discount on the first purchase or if clients subscribe to your newsletter with seasonal banners, and codes in social networks (which, by the way, allow you to track where the biggest and best influx of visitors and real customers is coming from).
Use a flat rate for shipping costs if the packages usually weigh the same or if experience shows you that it's worthwhile, since in some cases it may be too expensive or even too cheap.
Whatever you choose, customer likes things to be crystal clear and they will always appreciate knowing the shipping costs upfront, either as a single cost per region or automatically calculated by zip code.
As far as you're concerned, the calculation of the shipping cost will depend on the criteria of the delivery company, but usually these are as follows:
• Parcel size
• Parcel weight
• Country of origin
• Country of destination
• Tracking number (if you pay for it)
• Insurance (if included)
International Shipping
Unless your products are very regional and your customers are mainly local, the main reason for setting up an online store is to open up sales in a larger geographical territory.
For delivery rates, shipping companies offer very cost-effective rates. The most important thing is to allow the customer to see the cost of international shipping in advance, whether in the product sheet or a FAQ or Shipping section. Calculating shipping costs by zip code is more specific, but never include it as a part of the purchase process in the checkout, because it puts buyers off. Another option if your agency offers good flat rates are fixed-cost tables in which the client can check the cost by geographic area or also by the weight of the parcel.
Do not forget that sending products abroad entails filling out official documents that you will need to ask for at the office that handles such matters. Make it quite clear in your shipping policy that you are not liable for any withholding customs fees or import duties in any country.
Delivery Times
Express shipments are expensive, but currently more and more customers are demanding one-day or same-day services. If they want it, let them pay the full rate charged by your agency.
Make clear to the client how multiple products on one and the same order will be shipped: if they will always arrive together or if they may be sent separately —evaluate which cost is best and which conditions the customer prefers—.
Also decide if you allow multiple products to be shipped to different delivery addresses, or whether they should be bought as several individual purchases (depending on whether you have seen that this is frequently requested in your store, especially around Christmas).
Packaging
There are all kinds of parcels: envelopes (always padded), boxes of all sizes, for bottles, stacked objects, dishes, flat objects, with polystyrene padding… If the order fits into a small envelope, at least add something a little more attractive, such as a small cloth bag or another envelope with a distinctive design.
Above all, sustainable awareness is vital. The materials of the parcel should be recyclable, it should be easy to open, and packaging should be proportional, without paper balls or bubble wrap to fill it up. The best thing to do is make your packages attractive from the outside as well. The Spanish brand Mr. Wonderful is a good example, they decorate their packages with slogans and drawings - but this entails extra printing costs of course.
At the very least, it should look like the package has been hand wrapped, with care, not quickly prepared by a machine. You can even include a thank-you card, which also invites the client to share their purchase on social media. Also attach the invoice, unless you opt only for a digital version, and a returns sheet with instructions, and even an envelope in which to return the product (depending on the product size and the number of returns your store usually experiences).
Platforms for eCommerce and software extensions save you work by creating the bar code labels with which you administer your deliveries; but if your company is small or you use a postal service, it is always best to have digitally printed addresses, rather than hand-written ones.
Returns Policy
Decide and specify in your shipping policy if the client has to prepare and pay for any returns, or if you offer the service of printing the label and having a messenger pick up the parcel. If you opt for this alternative, hire an agency that guarantees that they ensure the package is in good state and condition, and meets the deadlines given to the customer.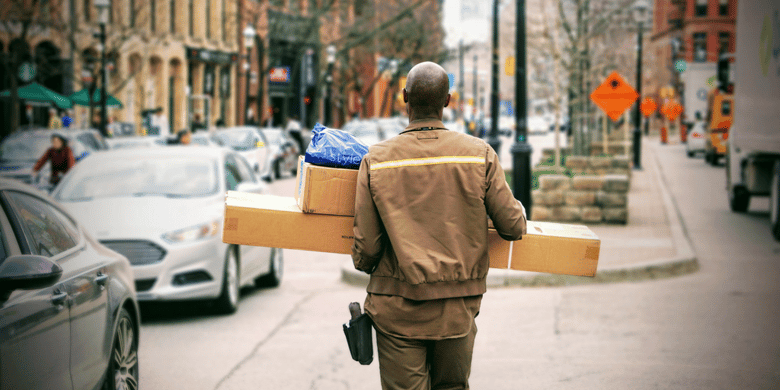 How to Decide Which Shipping Service is Better for Your eCommerce
Take your time and produce comparative tables in which you write down all your expenses, no matter whether you pay for them from your profit or if the customer pays for them, and what the budget and final profit margin would be with each supplier.
Don't forget to add the cost of the product and packaging, the shipping costs, credit card payment costs, and any customs duties. Also add a tracking number as an optional service, to see if the cost greatly varies, and whether or not you should include insurance in the price or not, and if you do, how much it would cost to take out such insurance.
You can try various messaging services at the same time, to compare their costs, efficiency and customer satisfaction. That way, if one of them lets you down, you'll always have an alternative service. Then you can stay with whichever one works best for you, or you can work with several suppliers, especially because it might be cost-effective to use one or the other depending on the area, whether it's a national or international delivery, or according to the weight of the parcel.
Larger companies or ones with a large volume of work can choose shipping from a warehouse with a team that handles the shipping directly, although this eliminates the customization factor.
Most of the delivery companies are international or offer integration with delivery agencies in other continents, such as Pony Express in Russia, Deprisa and Chilexpress in Latin America, Loggi in Brazil, Liefery in Germany and aCommerce in Southeast Asia.
With time, assess whether your delivery service gives you a profit margin and if it offers you facilities and discounts when your volume of work increases.
A process of trial and error is essential in every business if you are to find your perfect formula, but always stay with those suppliers that grow with you and haven't just stayed to profit from your success.