At one time or another we have all experienced the need to find an image urgently, to meet a deadline at the last minute. In the past, the quickest solution was to use Word clipart; then some years later, we'd do a search on Google Images for photos that may have a watermark but no obvious copyright.
At last, salvation arrived in the form of image banks. And for those unable to afford an expensive subscription to Getty Images or iStock, collections of free stock photos appeared, too.
We are so fortunate that nowadays from any device we're able to find a top quality photograph in high resolution, taken by an experienced professional, and use it completely free for our blog, website, catalog or online store.
That's why these banks of resources usually ask that we at least acknowledge the author. But it also means you should pay attention to the conditions of use for each image, because not all of these websites provide copyright-free stock images.
What is a Creative Commons CC0 license?
This is a label you would be well advised to take note of on any website or file you wish to use. It means that this is an image that the author has donated to the public domain and you are allowed to:
Save, edit and share
Use for personal or commercial purposes
Use without mentioning the author or source (although it is prohibited to attribute another creator or copyright to the image)
In many cases, these images are also free of charge and you don't need to register anywhere in order to download the files at full resolution.
→ Product photography or mockups? Discover which one is better for you
The best sites for free stock photos

Unsplash
"Photos for everyone" is the motto of Unsplash, an extensive resource collection of high-resolution images contributed by professionals from all over the world. All images are freely usable and only an acknowledgment of the author is requested in return, although this isn't compulsory.
Its catalog encompasses all the main categories most used in websites, blogs and stores: ranging from nature and animals to objects, landmarks, people, landscapes, and abstract or geometrical backgrounds, any of which you may use in visual resources.
Its only drawback is that, although it was created in 2013 as a community project on Tumblr and an alternative to the usual (paid) stock photos, Unsplash has become so popular that you can often find or recognize a particular photograph being re-used in a large number of different marketing resources.
And if you're looking for inspiration, Unsplash shares creations composed by artists and marketers using images from its catalog on this platform.
Other similar payment-free and rights-free image banks include StockSnap.io, Pexels, Picjumbo, Life of Pix, Pixabay, Freestocks and Skitterphoto.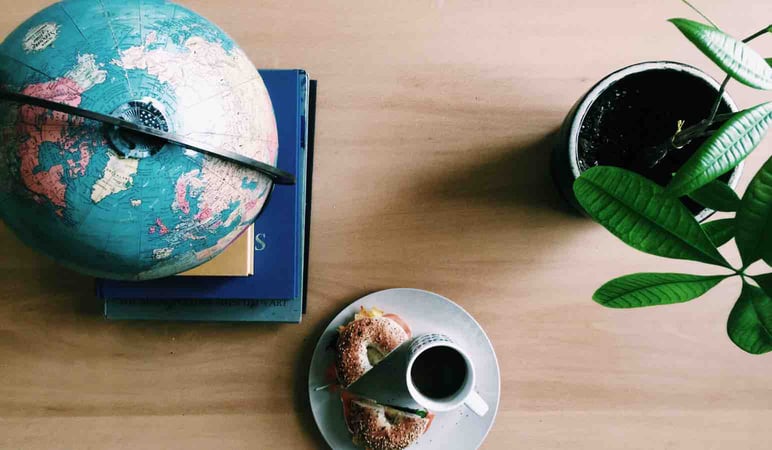 Reshot
Reshot is another license-free image resource initiative for editorial and commercial use that breaks with the style of typical stock photography and is freely usable.
They share photographs by artists who contribute their content to be used in total freedom, including photomontage and modification. Another free HD image bank similarly powered by photographers around the world is Picography.
→ So you already have your photos: now discover the best image compressors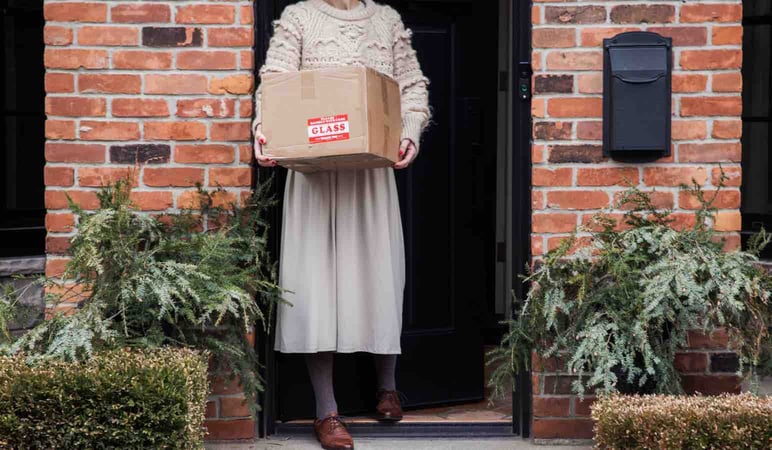 Burst
This registration-free image bank is created by Shopify, the leading ecommerce platform.
Through its catalog of free to use, high-quality images, Burst supports websites and blogs of small retailers and manufacturers looking for resources in the usual categories (food, animals, landscapes, family...).
Interestingly, these images are also quickly combined into useful trends for marketers and brands. For example, photos illustrating interiors and working from home, whether for their 'feel-good factor' or to use as backgrounds for video calls: Shopify understands the needs of brands and retailers and keeps a fresh and easy-to-navigate catalog.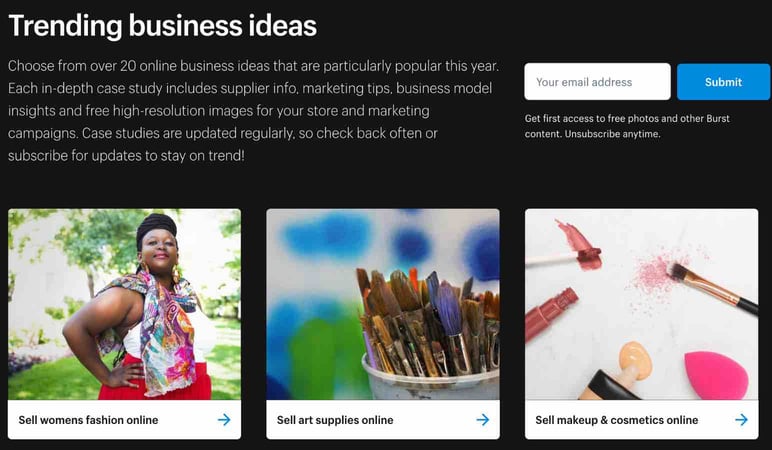 So much so that you will find a section on popular business trends, with advice and a photo pack for a wide variety of niches: such as online sales of tea, candles, watches or kitchen accessories.
→ Find out more: All you need to know about product photography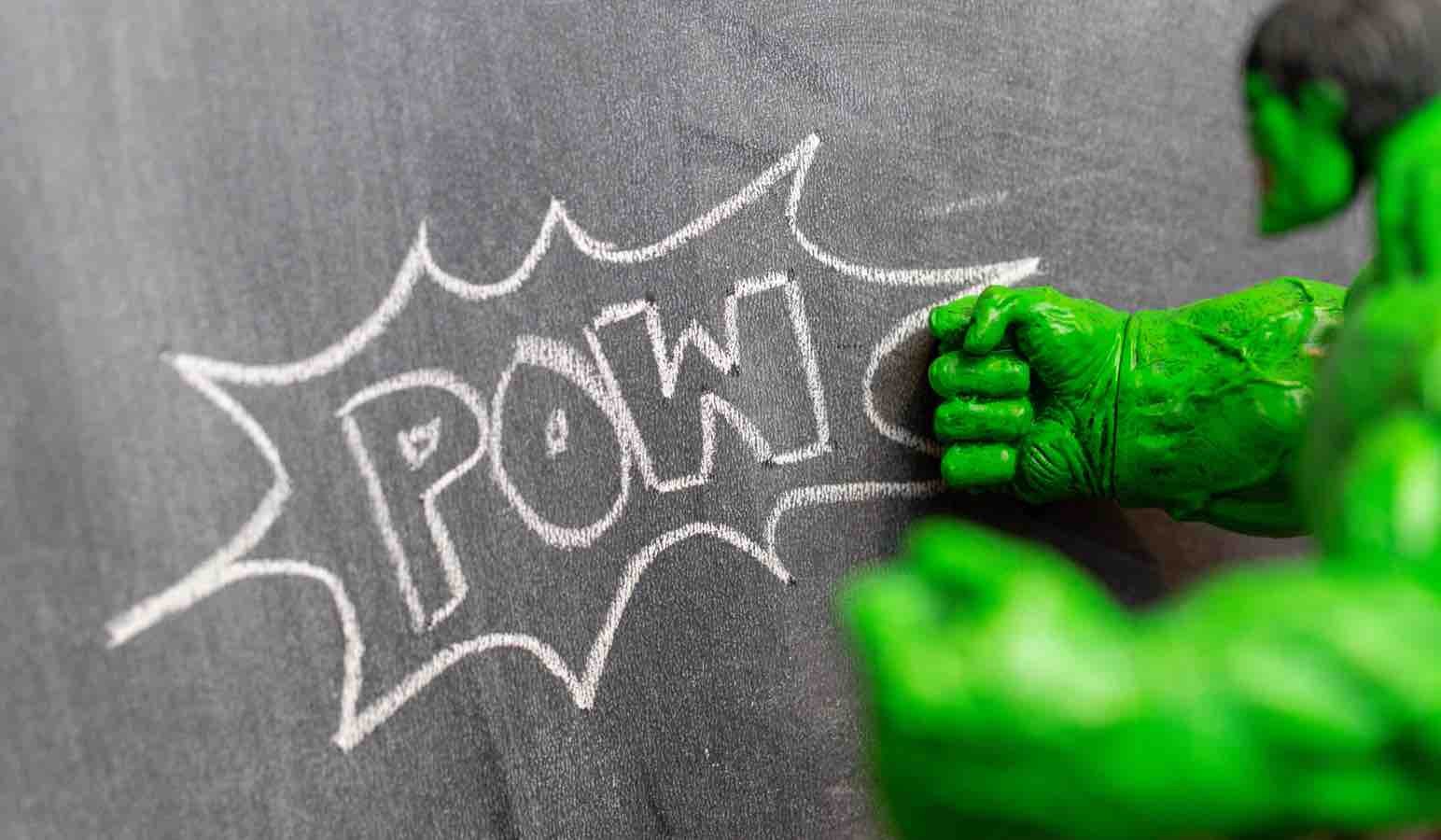 Gratisography
For photography buffs who don't need a particular type of image or are looking for something quirky and out of the ordinary, image banks created by independent photographers can be a valuable source of inspiration.
Gratisography includes more imaginative and humorous images, while others like Jeffrey Betts' Foca or Jay Mantri share photographs from an artist's portfolio, sometimes for a limited time and with a smaller catalog.
Although the variety on offer is usually smaller, these images ensure greater originality and by crediting their authorship you will be supporting independent creators.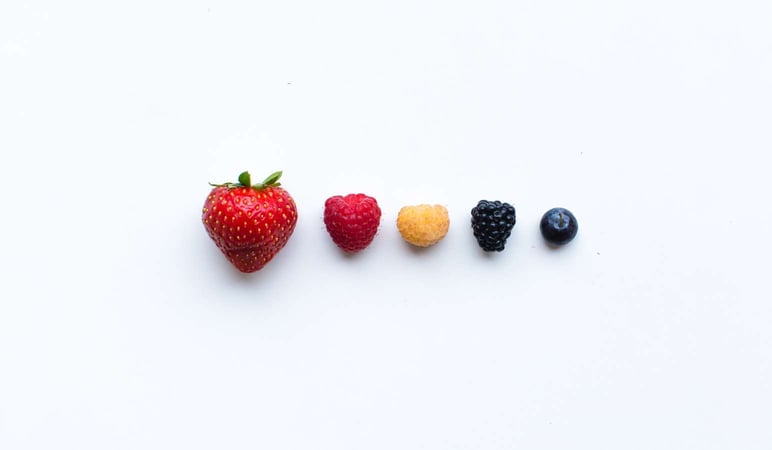 Foodiesfeed
Is anything more popular on the internet than pictures of food?
Foodiesfeed is a free image bank that is part of iStock, a leading platform for paid stock. It includes exclusively professional food photography, so useful for food businesses that are on the rise these days, and for any other marketing resource your brand may need.
That picture of a croissant to say good morning to your customers on Instagram or the enticing cup of coffee to headline a newsletter? Here you can find hundreds of options, and no other categories to distract you.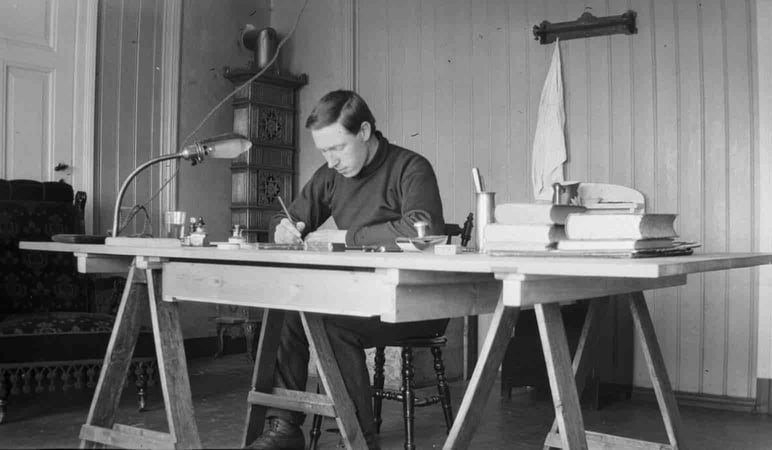 New Old Stock
Full color and high resolution are so much the norm on any website or social network nowadays, that what might instead catch the eye is something grainy and monochrome.
Image banks of old photographs, generally in the public domain, are an incredibly useful resource for giving that vintage note to your creations or making original photomontages for your marketing campaigns, banners and catalogs.
New Old Stock is one of Tumblr's oldest and best-known initiatives, extracting authentic treasures from public archives. However, to make sure of your right to use them in commercial sites and resources you are advised to check the rights and origin of each image.
Conclusion
The Internet is an infinite source of inspiration and resources that we can access from anywhere in the world.
This freedom to create unique materials from high-resolution photos is a great asset and makes brand development for small and medium-sized businesses a whole lot easier.
And if your volume of product and brand images keeps growing, remember that with PIM software you can manage all your visual resources and keep the pictures you are using in channels, catalogs and other materials all in order. Try our PIM free for 30 days and access our high resolution catalog management system.