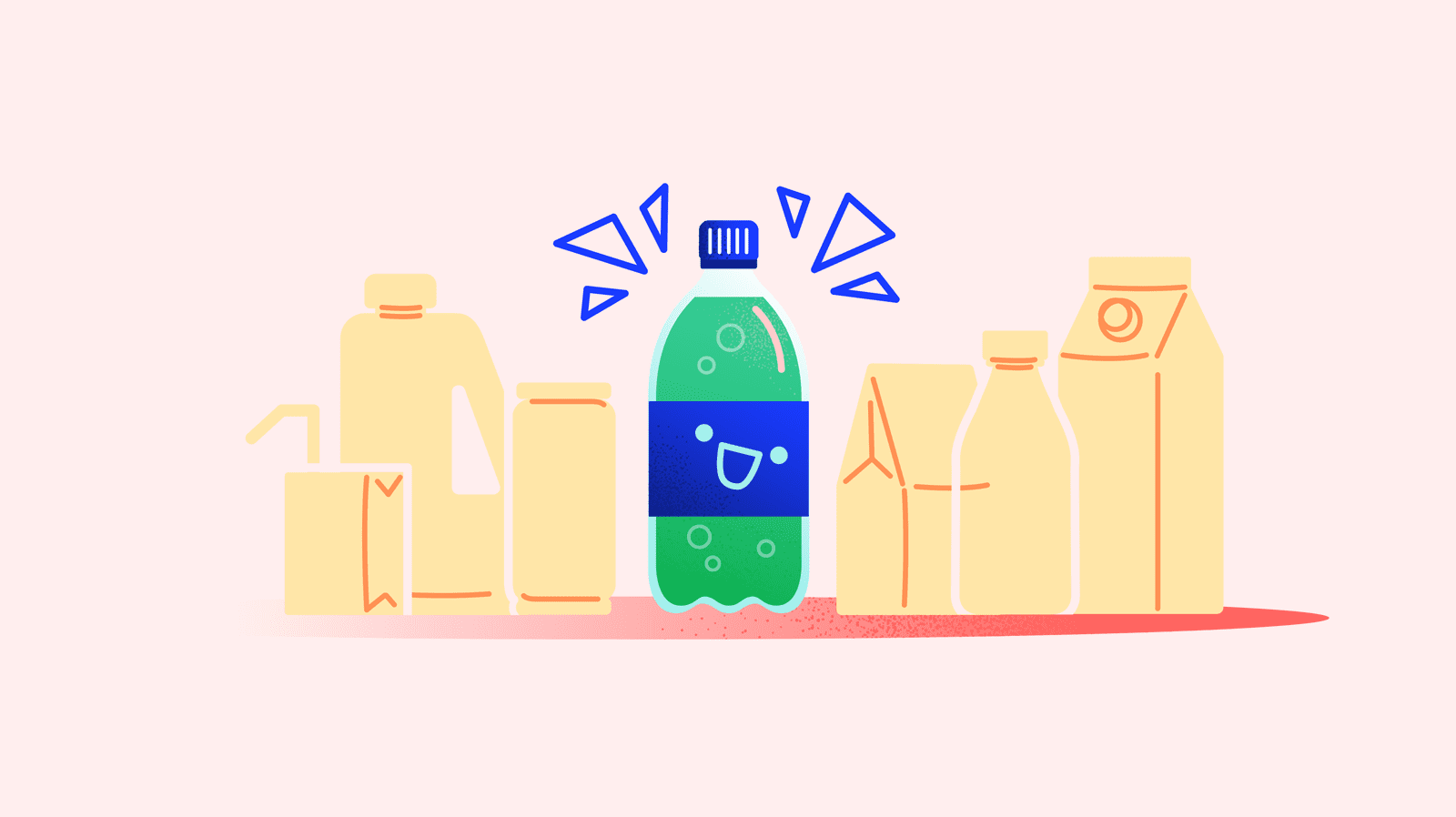 What is a product mockup?
A product mockup is a realistic digital design of an item displayed either in isolation on a neutral background or in a set.
Mockups are three-dimensional models widely used in the proposal and design phase of a product, when it has not yet gone into manufacture. Also, as an alternative to setting up a photo shoot with the real products, they can be used to display the products for sale on online channels or in digital catalogs.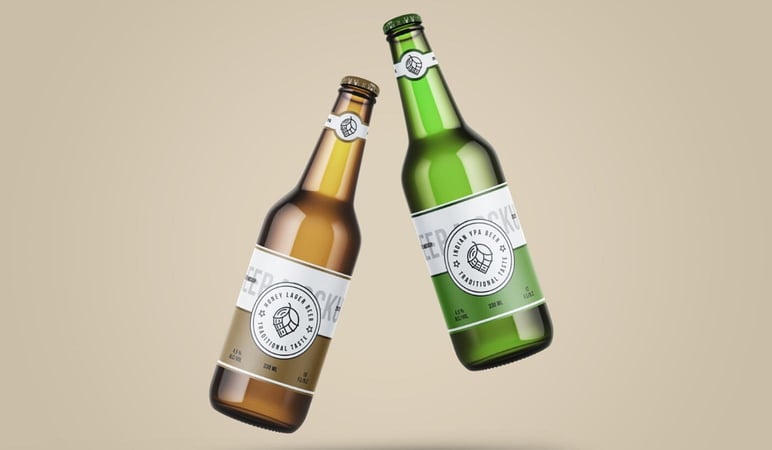 The technology for creating 3D mockups has advanced so much that nowadays you'll find it increasingly accessible and user-friendly. To create a digital product design is no longer all that expensive, and many small businesses are turning to this format to save on photo shoots.
Some major brands such as IKEA have also popularized the use of mockups to generate images of large rooms and furniture for their catalog images without having to invest in assembly, equipment and space.
Mockup and prototype: are these the same?
A mockup is a digital rendering or model of a product, either because it already exists and you want to use its image digitally or because it has not yet entered the production phase and the brand wants to show what the final result will look like.
A prototype is a physical trial of the product, although it does not necessarily coincide with what the final product will look like. Product prototypes are used to make first samples and tests with users, and to determine whether changes will be needed before the final release.
→ Check this out: Free stock photos for your website or online store
Pros and cons of a mockup vs. product photography
Product mockups are not suitable for all brands or circumstances.
It is only advisable to use mockups in the preliminary stages of launching a product and/or if the costs of the technical team really offset those of a photo shoot with the product range.
That will depend entirely on the type of product and photographs. Preparing a contextual background, into which real products can be incorporated, as in an IKEA catalog, is very expensive from a photography point of view.
That's why some sectors find mockups very beneficial, such as manufacturers of furniture, windows, floors, ceramic tiles, bathroom and kitchen installations and household appliances, or the automotive industry.
These sectors can achieve very realistic replicas saving time and equipment, as it is easier to create a digital scene than a real one in such cases.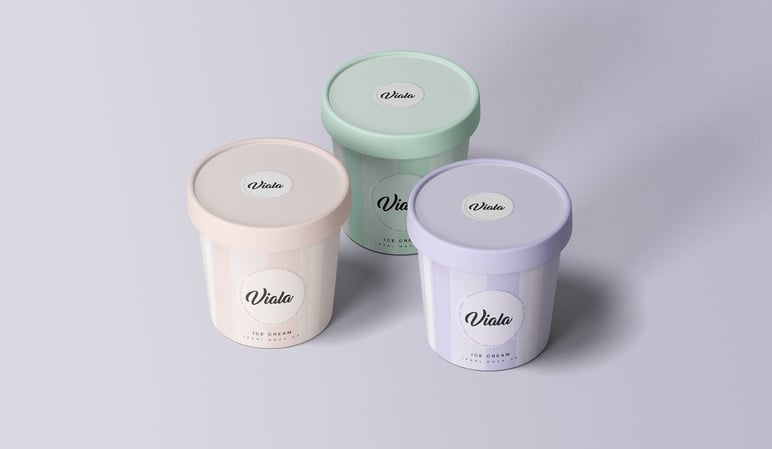 However, in the fashion sector and where more easily manageable products are concerned, mockups can end up more expensive than a photo shoot. The extent of their product range and whether the brand has a budget for a professional photographer and models, will determine which of these methods is better suited.
As for the final quality of the images, a photorealistic quality can already be achieved in product mockups. Of course, this assumes you have good technicians and software programs in order to avoid the dreaded effect of 'botched assembly'.
How to create a product mockup
As we've just indicated, it all depends on your level of skill.
You can make a good product mockup using just a computer and an Adobe program, but creating a mockup with Photoshop is not a tutorial you can master in one day.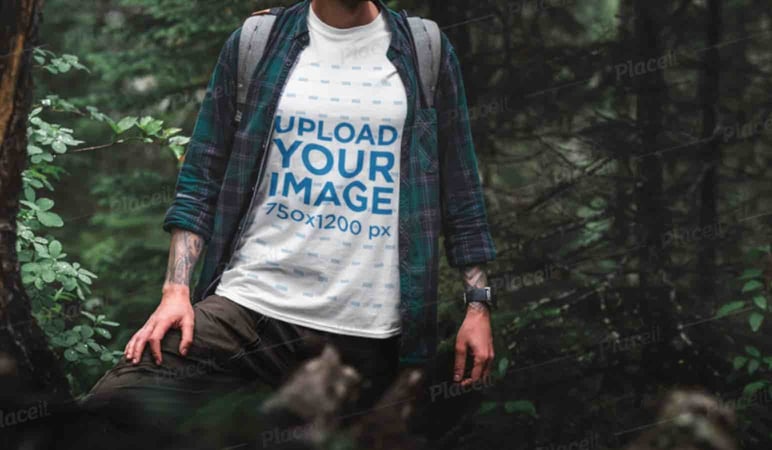 To create a product mockup you have to start with digital illustrations that imitate three-dimensionality.
You can either create your own, if you are technically skilled, or download smart objects (created from images in Photoshop or Illustrator) from one of the libraries of free or paid resources.
Then you can then import the downloaded models into a program like Adobe Dimension to set up your 3D figures with either transparent or realistic background, to adjust the perspective, color, shape and lighting, and render your final image.
→ Everything you need to know about photography for ecommerce
The best websites for downloading free mockups
MockupFree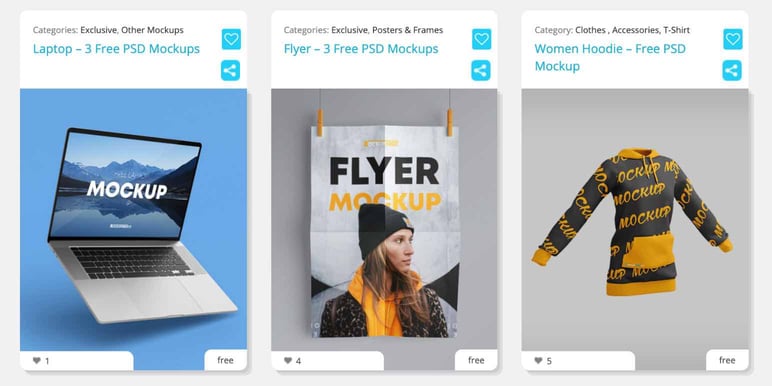 Among the websites for downloading a free mockup, MockupFree provides a catalog of photorealistic smart objects in high resolution suited to several of the classic categories in retail. These include food, cosmetics, stationery, vehicles and technology, as well as device screens, posters, packaging and logos for your marketing material or website.
Mockupworld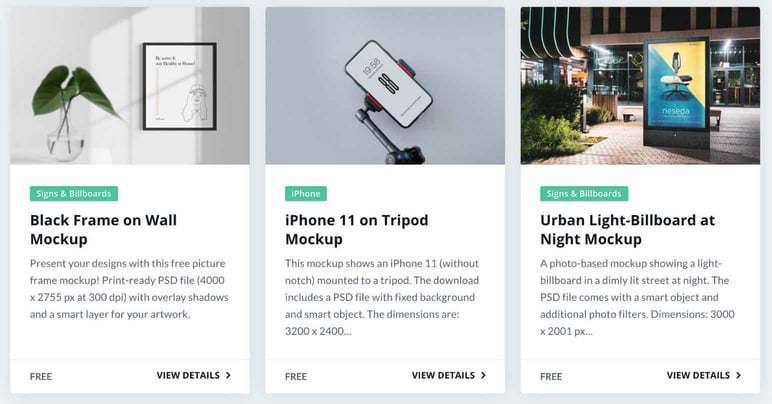 In Mockupworld too, you can find free mockup products, although in a slightly more limited range. However, it includes some surprises such as a cover for your car, or face-masks and bottles of disinfectant.
Branding resources are also interesting, if you want to create digital models with your logo or image on them to display on your website: vehicles, packaging, or books and magazines (for ebooks and digital catalogs).
Graphic Pear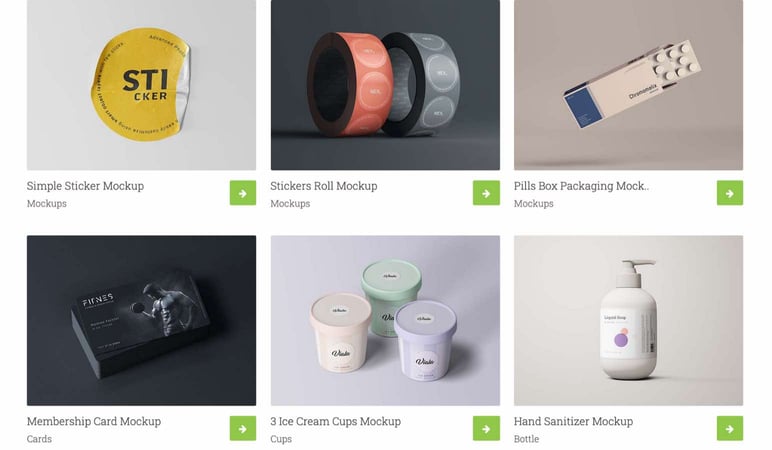 Graphic Pear is a fantastic website for finding both free and premium mockups. Each file displays a complete list of features with all the customization possibilities for each model (shadows, highlights, lighting, layers, background, filters...)
It allows you to download into Photoshop files and start working directly in the program. Its mockups are really nice and with varied backgrounds, which compare very favorably with a real photograph.
Mr. Mockup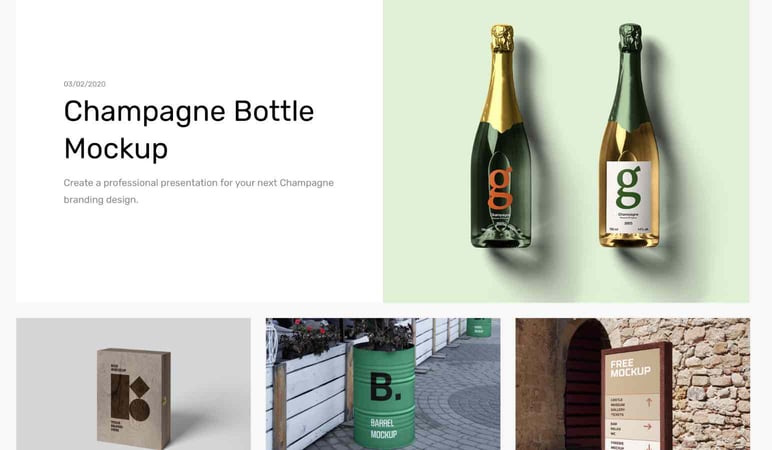 Who doesn't like a freebie?
Mr. Mockup regularly publishes free mockups, from useful stationery for marketing campaigns to products such as bottles of beer.
If you need some inspiration, in their showcase they display examples of mockups made from their free downloadable files.
Anthony Boyd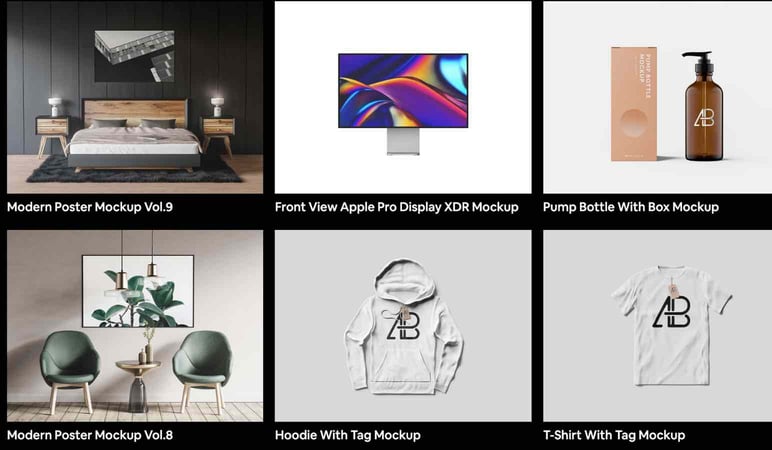 If you are searching for something more professional-looking than the standard stock mockup, Anthony Boyd shares his own models of individual products as well as sets on his website.
The only drawback is that the user's license requires you to include a link to the original mockup webpage in your creations.
GraphicBurger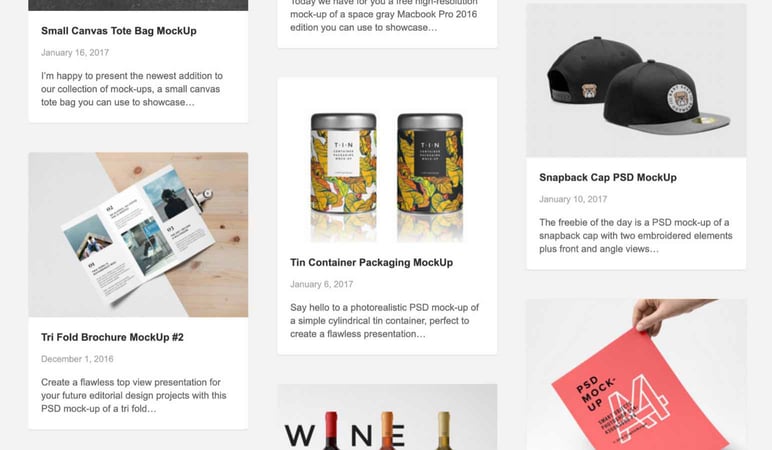 GraphicBurger also brings together several entries with free mockups in PSD format, although its display seems less diverse and detailed than previous sites mentioned.
Their resource catalog is more comprehensive in the categories of T-shirts, stationery and packaging than in other products.
Sometimes they include poorly disguised ads from Placeit, another very fashion-oriented mockup website, where files are paid-for.
Conclusion
Ready to try creating your own product mockup? Whether you choose to give it a try or would rather rely on professional photos from your catalog, with the Sales Layer PIM you can save, update and synchronize all your product images across your channels, along with your other catalog data.
Try it free for 30 days and move from mockup to real content quality.