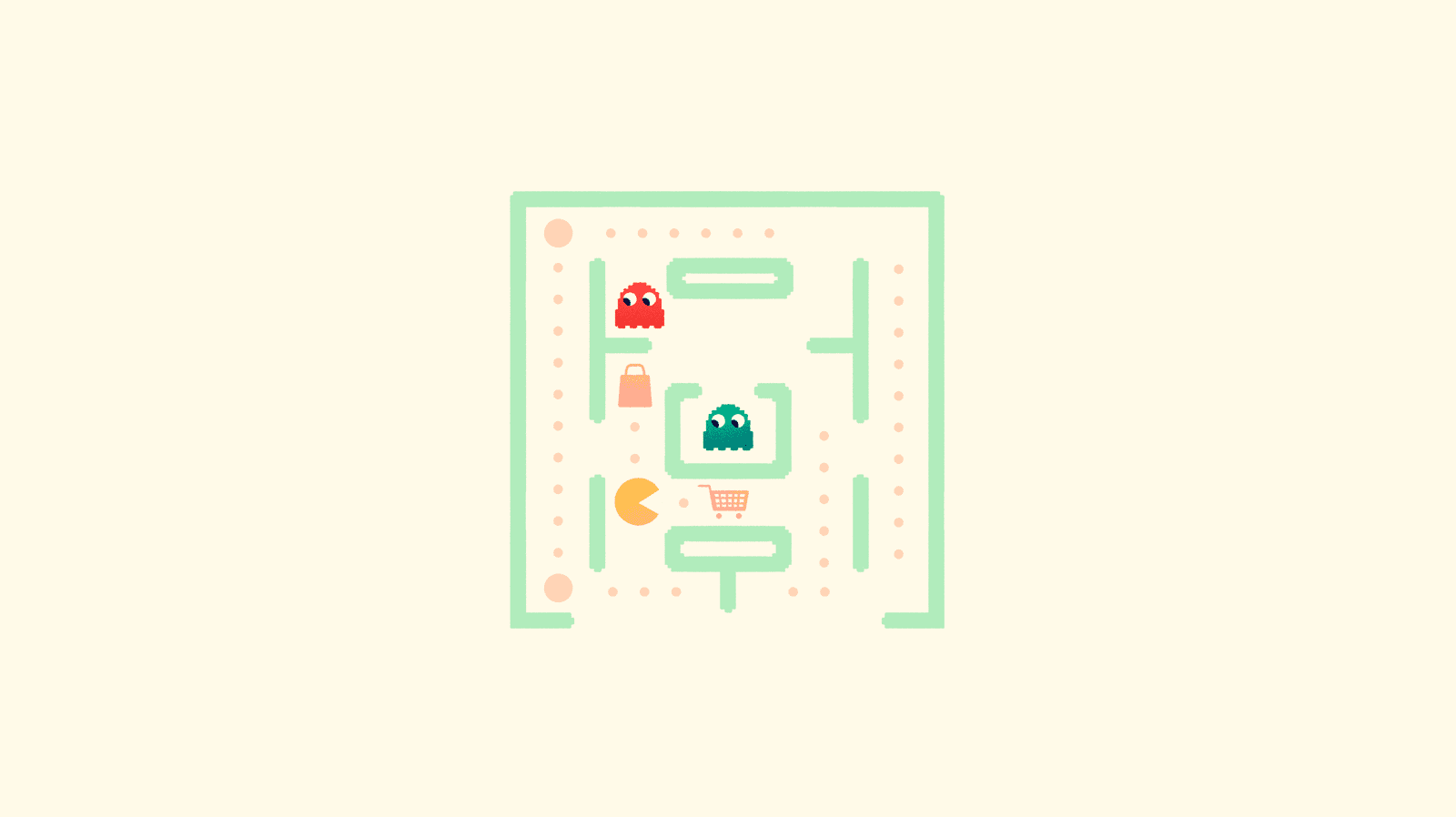 What is gamification in ecommerce?
Gamification is derived from the word 'game', and it refers to the application of gaming and videogaming strategies to commercial processes, such as the sale of products in ecommerce or physical stores.
It's undeniable that users' attention is shrinking more every day and it is seriously difficult to pique (we wouldn't say maintain any more) their interest on any topic. This is why gamification has become an enticing and highly efficient strategy for brands and retailers specializing in products.
Gamifying product browsing or purchasing (in other words, making it into a game) makes an activity which has become everyday, repetitive and onerous for the majority of consumers into something much more interesting.
According to Digital Marketing Forum, 60% of consumers admit that they would buy more from a brand if they offered some sort of appealing game. Activities linked to gamification reinforce any online store and brand strategy, because like videogames, they encourage you to stay engaged over time, try new 'levels' and obtain a psychological reward that also comes with real benefits (which we will look at below).
Uses of gamification in businesses
It's very important that a gamification strategy in an ecommerce marketing or sales plan has four steps which retain the user:
The trigger: what motivates them to play.
The investment: effort has to be invested in the game.
The action: how the game is played.
The reward: what is obtained in exchange.
On this journey, the key point is that the prize corresponds to the effort and time that the user has to invest in the game. No online shopper wants to suddenly find themselves in a Squid Game that asks too much and pays too little in return. This could lead you to lose customers rather than generate others who are loyal to your brand.
On the other hand, a well-implemented gamification plan can keep a consumer interested over a period of time. Gamification of ecommerce is implemented through small, habitual actions that make a typical, onerous process (such as paying for the purchase) more playful, into a real game, like the famous yearly McDonald's Monopoly.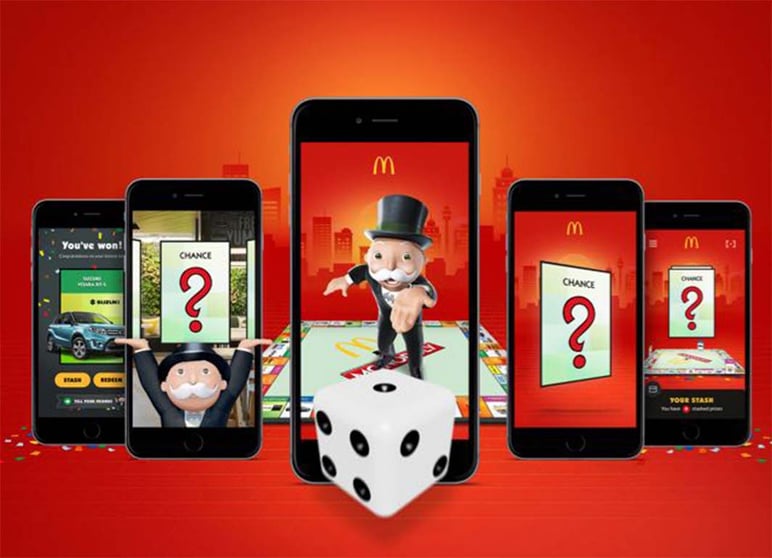 What are a business' aims when implementing gamification in their online store?
Incentivize the interaction: it's key to avoid passive and one-time consumers, who are becoming more and more common.
Promote the brand: gaming activities get a lot of shares on social networks.
Collect users' data: registration is easier and less intrusive.
Encourage loyalty: consumers tend to repeat experiences with brands that offer them benefits.
Promote new launches: gamification creates hype amongst users.
Increase lead conversion rate: it is more likely that a new customer will participate or purchase with a game as the hook.
One you know which process you want to gamify in your ecommerce and what you want to achieve with it, you'll only have to define the three elements of an online game:
The process
The rules of the game
The legal basis (if applicable, depending on the type of action)
Benefits of gamifying your online shop
From the previously mentioned aims you will have deduced that gamification has many benefits when properly implemented. For instance:
Reduce the abandoning rate: checkout is more friendly and, on average, there are more visits with a sale than without.
Gain repeat customers: by collecting their data in a simpler way and asking them to take part in appealing activities, there's greater engagement and interest over the long term.
Grab new segment's attention: games work to attract younger customers as well as audiences that didn't previously know your brand.
Increase online visibility: gamification activities are usually shared more on social networks and therefore receive more promotion and a greater impact.
Gamification examples for ecommerce websites
In reality, we are seeing more and more gamification activities in physical stores, in view of the possibilities that VR and AR present. But, we're going to stick to how to implement it in ecommerce.
Take into account that it is important to analyze what works best with your target segment and customer base, since, like with many marketing activities, things don't work the same across every sector, brand and audience.
Visual progress at checkout
This is a very simple gamification activity that should be implemented in all online stores.
It simply consists of making the online payment process easier and more visual, clearly showing the steps taken and left to go through the use of a progress bar or other micro-interaction.
This step is very delicate and many ecommerces lose customers during it. Making it fun, agile and clear is vital for satisfied customers.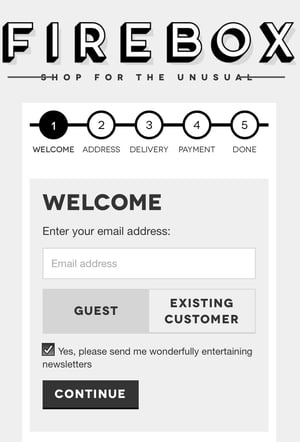 Points system for registered members
Another classic originating from traditional commerce are clubs that offer benefits to their members.
In ecommerce, the most effective way to generate participation is to establish a points system, so that with each purchase users accumulate digital credit that they can exchange for advantages, from discounts to free products. Or even experiences, such as courses or personalized demonstrations.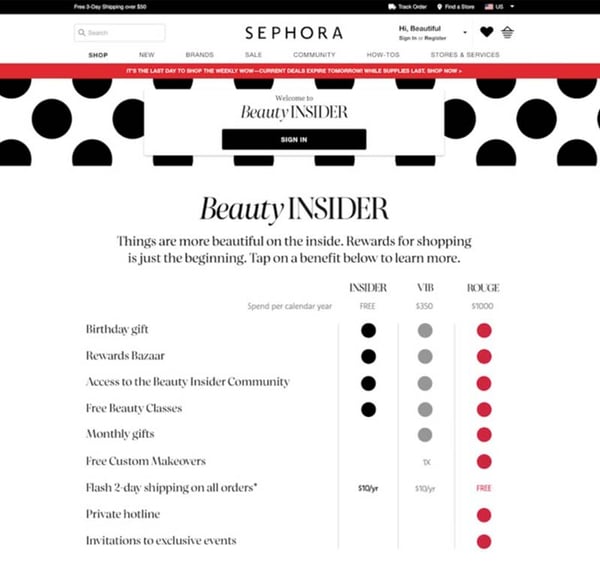 Referrals rewards
In the last few months this gamification strategy, which consists of rewarding the consumer for invite new shoppers to the store, has become very fashionable.
Because they don't have to spend more to obtain an advantage, this is really easy and appealing for the majority of shoppers, which explains why it works so well for almost any type of product and company, even banking.
To put it simply, the user receives a discount for each 'friend' that they bring to the online store, by using tracked links, or also for leaving a comment or review on the website or specialized platform.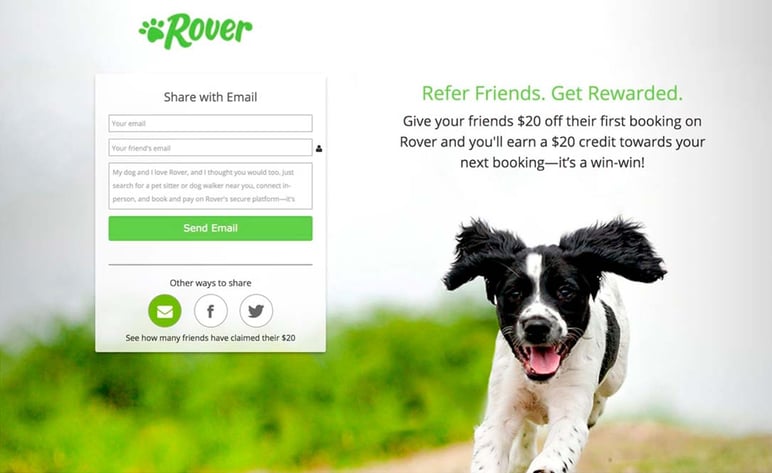 Digital challenge: Easter egg hunt
This is a more sporadic activity, but which can give your clientele a lot to talk about.
Digital puzzles consist of hiding clues on the website of an online store, and inviting users to find the hidden clues or solve the mystery. The first to correctly post the answer on a particular social network would win the prize.
This strategy encourages people to visit your website in more depth, although you run the risk that many people will not pay attention to your store and products so much as look for the leads as quickly as possible. Use it wisely.
Competitions and giveaways
Another classic: hold a long-running competition to win discounts, free products or exclusive access to a new collection or launch.
It is the most repeated gamification activity among brands and retailers, as it gets a lot of promotion and free leads. Normally the rules consist of answering a question, sharing a message or photo, commenting on a post or mentioning the brand when posting on social networks, which increase participation and, therefore, brand exposure.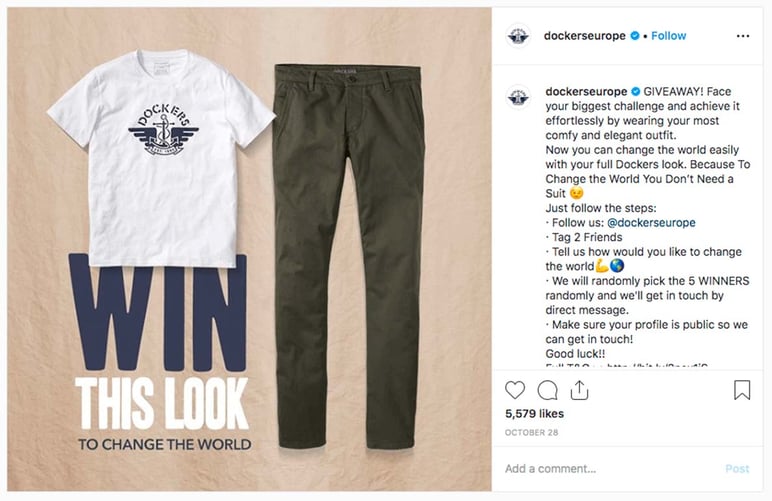 Wheel of fortune for immediate prizes
This is a very eye-catching activity that allows you to collect users' details in an easier and less intrusive way.
According to Omnisend, a wheel of fortune works better than other common activities, such as pop ups or sign-up boxes for entering your email under a text.
It does exactly what it says on the box: a virtual roulette wheel that appears in the corner or on one side of the screen and asks the shopper to spin it and reveal an automatic reward. In exchange, you would usually ask for their email to send them the code or contact them about their prize.
You can apply the idea in an infinite number of ways: 2x1, discounts, freebies... although roulette wheels normally work best on the Home and key landing pages.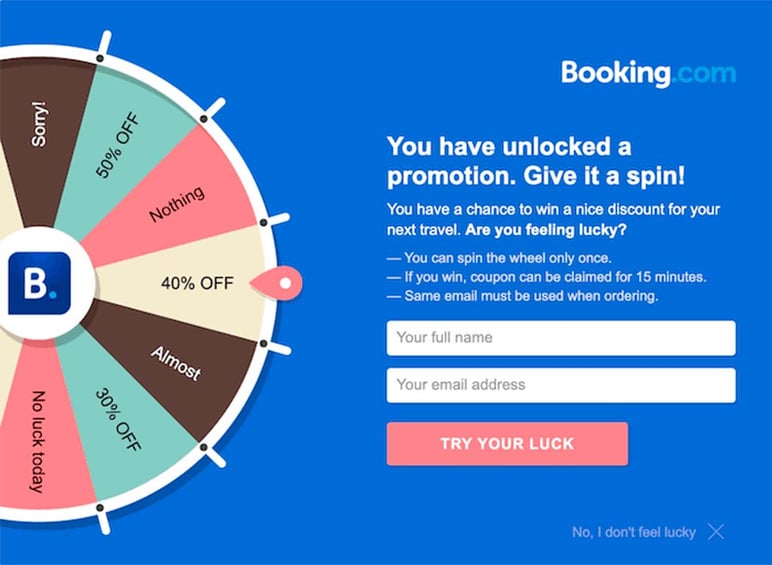 Recommendation quizzes
This strategy doesn't lead to a prize for the shopper, but it is a tactic that encourages participation and the personalization of the online purchase, something which is more and more important these days.
Including a quiz in an email, online catalog or even in a chatbot is a good way to help shoppers define their tastes and discover which products best fit their shopping intention. Additionally, quizzes can be segmented by specializing them according to the type of consumer.
The key is to not create a game of Trivial Pursuit, but rather simple and fun quizzes, in the style of BuzzFeed, which appeal to the participants' personality.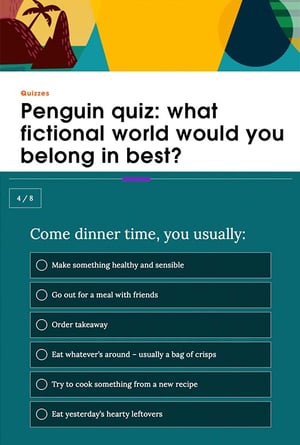 Scratch coupons in emails
This is similar to the roulette wheel: a card which the user interacts with to reveal an instantaneous prize which is hidden below. In the same way, what's most common is for these to be different types of discounts or promotions that encourages purchasing.
They're usually used in emails, but also in steps where the customer is already interested in the brand, such as the final checkout page.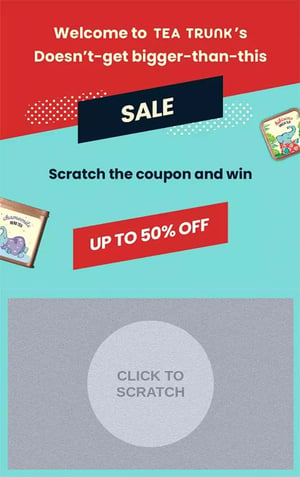 Game app
Lastly, the highest level of gamification would be to build a gaming app. Obviously, this is the most complex action to build and maintain, as they only work for a short period of time and the benefits must outweigh this investment.
The most famous example are the games that McDonald's runs at different times of the year, encouraging shoppers to download an app where they can enter codes, accumulate points and unlock prizes like in a board game. This strategy combines offline and online activities and gets the date of shoppers who normally only visit the physical store.
Other brands go so far as to set up an app for recurrent consumer use, associated, for example, with exclusive members' clubs. Victoria's Secret created an app which included mini-games, and a more personalized version of their product catalog.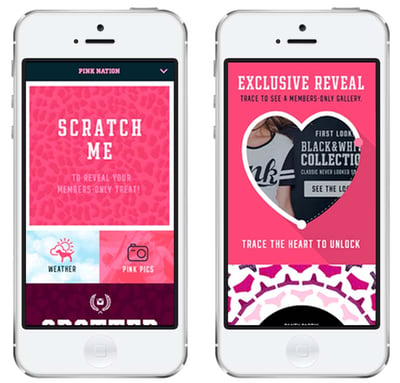 Gamification is a strategy that is changing the way we shop in ecommerce and that has lots of advantages, both for the shoppers and the stores and brands. Turning classic browsing and purchasing processes into a game encourages participation, generates more loyal customers and creates long-term interest in the brand.