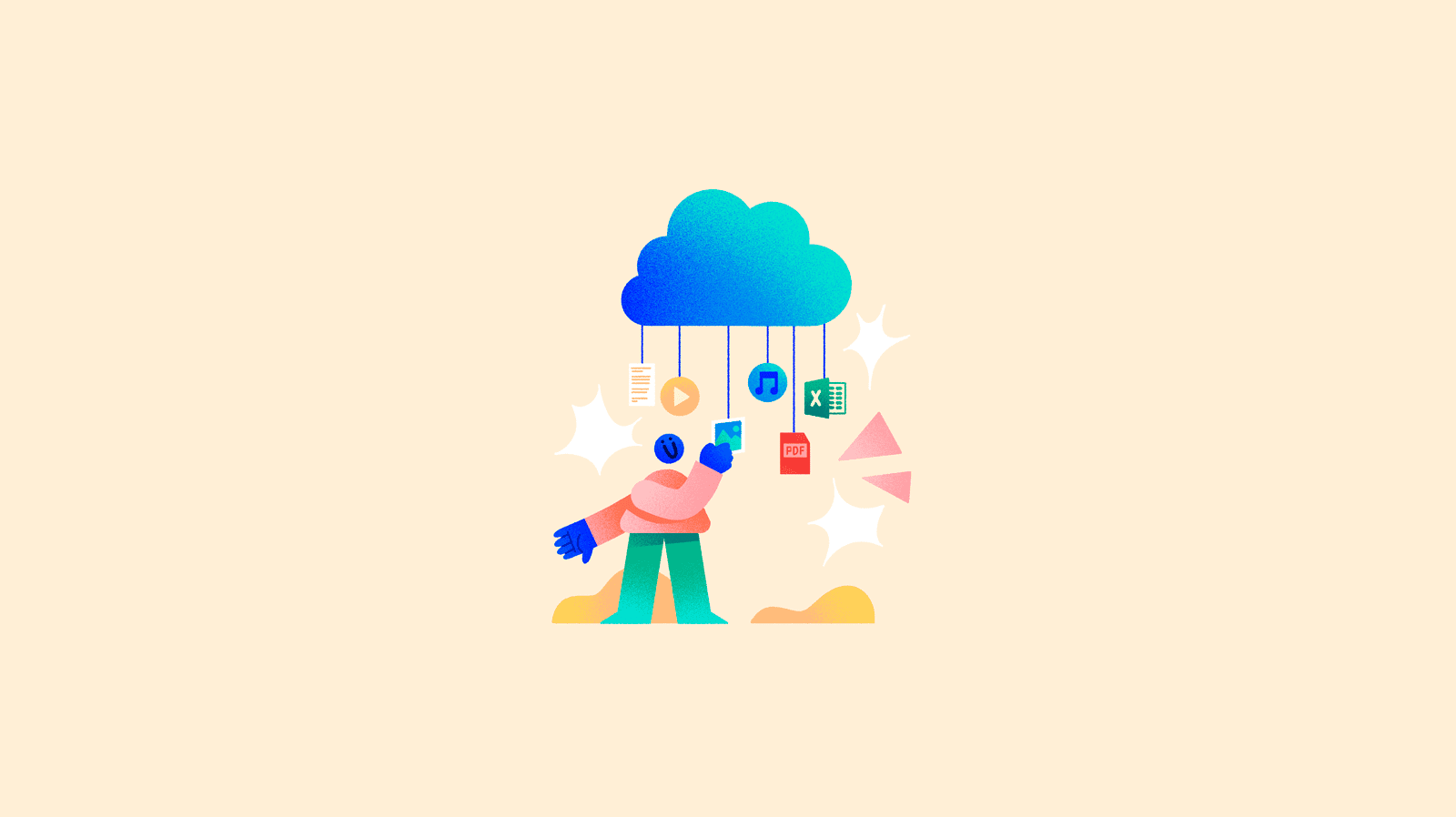 A DAM (Digital Asset Management) is the system for storing and keeping all the digital media assets (images, videos, graphics, logos...) of a company under control and being able to access them in an efficient and up-to-date way.
However, as with other systems, there are different types of DAM platforms. Is it better to have cloud Digital Asset Management or DAM on premise? How do they really differ? We help you to analyse whether a cloud DAM is right for your company.
What is a cloud DAM?
A Digital Asset Management system allows you to organise a centralised library of digital files that can be accessed by everyone involved in a company: employees, customers, distributors, partners... From this platform you can gather files and their metadata, and distribute them safely wherever you need to.
However, there are different ways to build this DAM library.
A cloud DAM means that it is offered by its vendor through an Internet connection and in exchange for a subscription fee, which can be monthly or yearly.
Some companies find that paying the price of a cloud storage system, such as Dropbox, is enough, but a cloud DAM offers many more features:
Workflows
Keyword searches
Access controls
Version history
Image rights reviews
Rendering and transformation of files and formats
Backup creation
Connections for ecommerce, distribution and publishing channels
Cloud storage means that content located in the DAM can be accessed from any device with an Internet connection, anytime, anywhere in the world.
It also means that, thanks to user-friendly interfaces and easy, almost instantaneous installation, the process is very fast and requires no specialised training. This makes cloud DAM systems, like open source DAM, very useful for companies without an IT department or with a tighter budget, as on-premise DAM services are much more expensive and require a minimum of 3 months of implementation.
When and how to choose a cloud DAM system
The simplicity and efficiency of implementing and using cloud platforms has made these systems popular in recent years, with the best asset management companies such as Bynder or Canto.
An on-premise DAM is more expensive and requires a good IT team for installation and regular maintenance of the system. But it may be the right choice for large companies, which need huge storage and 100% in-house controlled security.
When deciding on a cloud-based DAM system, consider whether it offers the usual benefits of a DAM system: a robust architecture, integrations with other sources, technical support, good security, intuitive operation and scalable storage options as the company grows and needs more storage.
Pros and cons of cloud Digital Asset Management
Benefits of using a cloud-based DAM system
Quick installation and set-up
No need for IT equipment
Universal access to DAM
Intuitive to use
Frequent updates
Integrated support
Highly secure
Scalability on demand
Limitations of a cloud DAM
Limited control for the IT team
Slower speed than on-premises systems
Unscheduled upgrades
Security in the hands of third parties
Increased costs as storage space grows
What if you need a PIM system instead of a DAM?
Are you convinced by the advantages of a Digital Asset Management system in the cloud? At Sales Layer we offer all the power of a Product Information Management with DAM functionalities hosted in the cloud: try your free 30-day demo here and discover the combination of centralising your product data (PIM) + all your media assets (DAM).