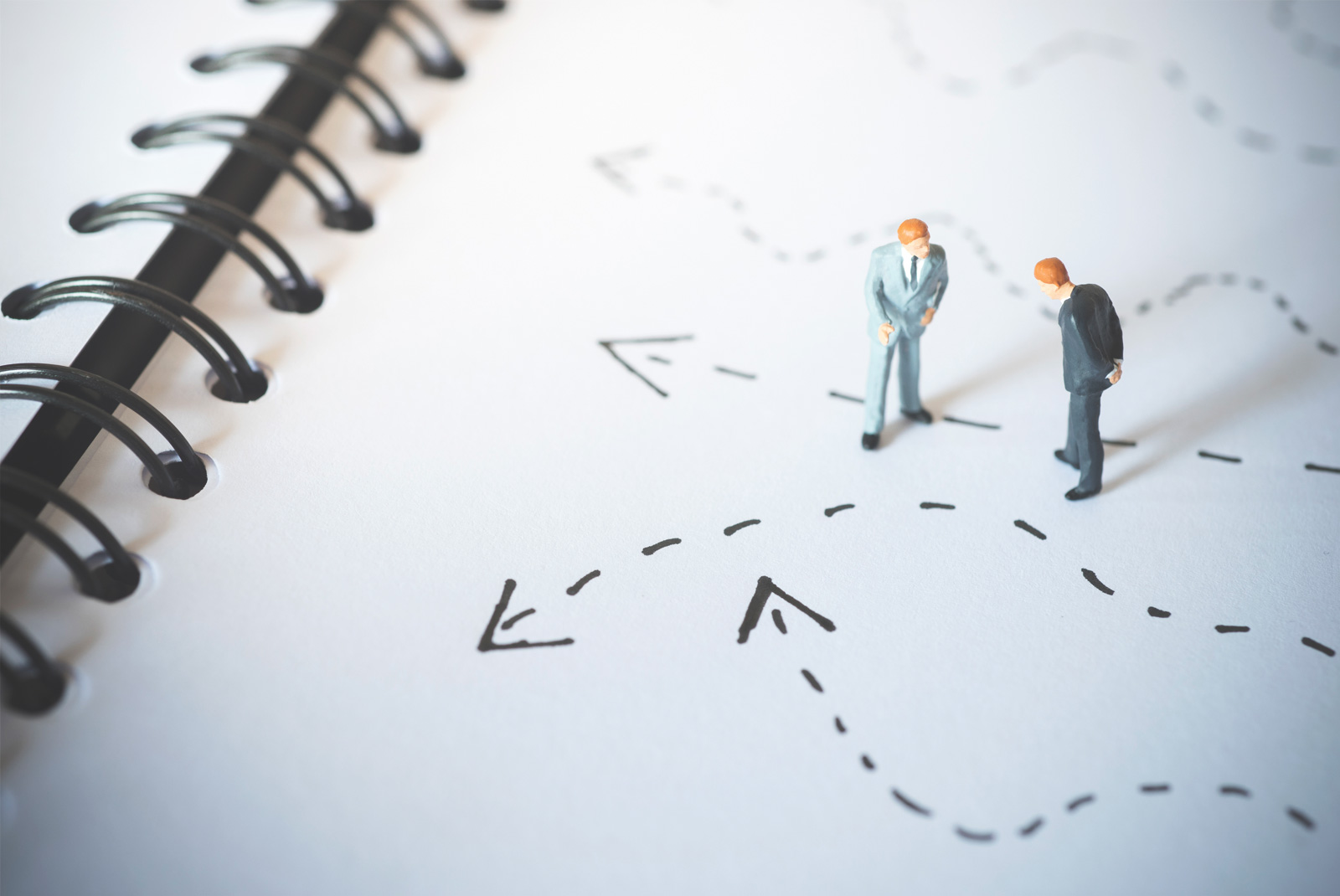 You might have a distributed database and you didn't know it: this happens when you have more than one database, but different parts of your company data are stored in different physical locations (computers, departments, buildings or even countries). Even having information distributed between 2 computers could already be considered a distributed database, albeit at its simplest level. And is in these cases when counting with a catalogue management tool becomes really necessary.
Because having more that one data base means that management is also fragmented, and it can be difficult to coordinate data and avoid errors or time wasted requesting or sending information from one computer to another.

What is Catalog Management in distributed databases?
A distributed database management system (DDBMS) is a software system that allows you to manage and interconnect distributed databases as if they were a single centralized database on a single computer. This service is responsible for synchronizing all data and checking it is updated frequently so that content in different locations is homogeneous. Thus, a change made by a user in a database will be immediately reflected in all other databases connected to the distributed database management system.
- 7 benefits of incorporating Catalog Management into your company -
Catalogue Management tools will be your best partners in this phase of data management, especially if you are a retailer or eCommerce business that handles multiple product management databases distributed among suppliers, distributors, departments and geographic locations. But pay attention, because adapting Catalog Management to a distributed database can have its own ins and outs.
Catalog Management is responsible for gathering all the product data of a company to facilitate the management, creation and updating of catalogs, both physical and online. When the company has a single repository, it is easy to connect the product management database to the Catalog Management software. Having more databases shouldn't mean you have to suffer more.
We give you some tips so that the process is just as easy if you have a distributed database management system.
-Catalog Automation, all you need to know-
Good practices for Catalog Management in a distributed database
One or more distributed database management systems:

Do you prefer a single DBMS that manages all locations, or a location-specific service? Take into account the costs of hiring and maintenance according to the number of databases, and what type of CM tool you are going to use.

Homogeneous or heterogeneous?

Depending on whether your databases contain data that is very different from each other or they contain same tables to be synchronized and updated in real time, you may need a single, comprehensive Catalog Management service or an individual management tool for each location.

Cloud-based:

Consider the option of contracting a catalog Management service that offers software in the cloud, as a CM on-premise would involve installing the program in all those computers and locations where there are databases. This greatly delays installation time and increases costs, compared to a cloud-based CM that ensures universal access from any computer, Internet connection and location.

Several management controls:

Data type and indexes, registered users, user rights, access history, module dependency...

Replica tracking:

The product management database must replicate data between different databases to ensure information can be retrieved in the event of a system failure or damage.

Strong security:

Being composed of diverse bases and locations, the task of ensuring the security of information and access controls requires greater caution and vigilance. Choose Catalog Management tools that guarantee confidentiality and appropriate backup and replication systems.
- Discover the 5 best Catalog Management software systems -
If your company has many teams and plans to expand further, it is very likely that a Catalogue Management tool will solve your potential distributed database problems. You will get more efficient and faster data access, with the peace of mind that you will always have backup copies.
Catalog Management software or PIM system? Place your bets!
In Sales Layer, we help you in your Catalog Management with a Product Information Management tool that allows you coordinate multiple data sources, teams and users from anywhere while ensuring synchronization of data between your catalog, channels and platforms.
If you want to go one step ahead of the classical catalogue management tool, a PIM system will be the best partner you can ever opt for. Discover more about it here, and let it boost your team work right now.
If you like the idea of having a greater sense of calm in your life while increasing your efficiency, contact us now for a free demo, our top PIM consultants are already waiting for you! Ready?