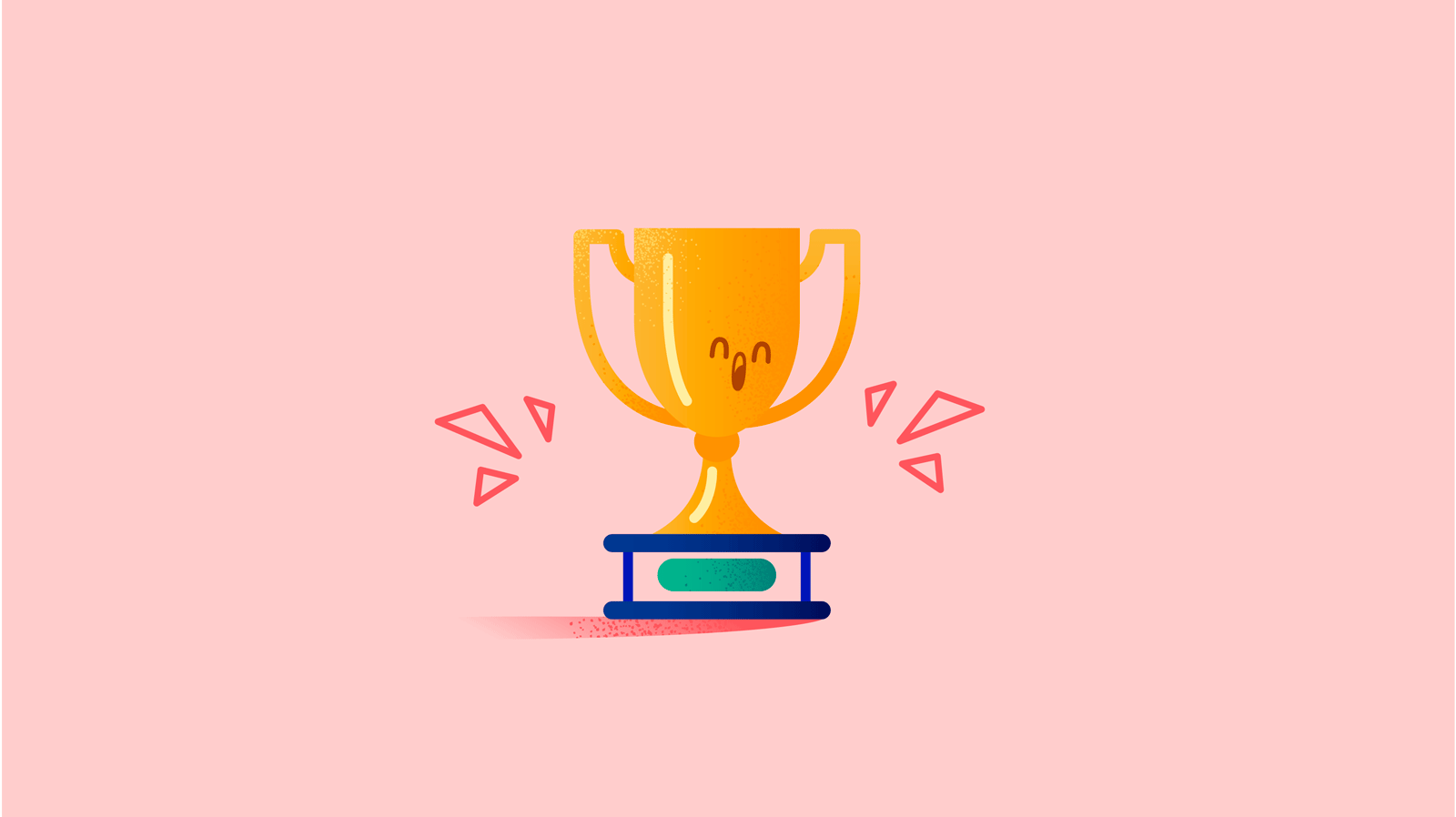 As is the case in any marketing department, you're probably very used to being constantly asked for changes. A new collection, new products, new images and also... new descriptions and technical data.
To update all this information across each of the platforms and channels of your sales network, wherever they might be, is a laborious task. Fortunately, technological advances for marketing and retail have taken heed of these necessities, and are currently the most promising solutions for the ecommerce of the future.
These include PIM (Product Information Management) systems, which are software solutions that allow you to manage and update product information for your hundreds (or thousands) of items, automatically and consistently from a single platform.
→ So you still don't know what a PIM is? Catch up right now!
Having said that, there's no one-size-fits-all PIM solution given that each company will have different needs along with a specific catalog volume and unique team. Therefore, their technical and marketing profile will also be unique.
For this reason, there are several suppliers on the market; of which we shall feature a selection of the best Product Information Management (PIM) systems of 2020 for small, medium and large businesses.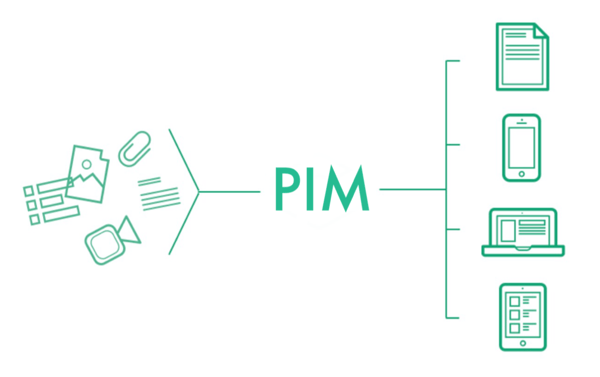 Why use a PIM?
According to a Walker study, by 2020 86% of consumers will be willing to pay more if they obtain a good user experience. This factor will turn out to be even more important than the price or the product.
And the best way to improve the user experience is to give shoppers what they want: useful content and accurate, clear and error-free product information.
A PIM solution is the ultimate technology for keeping a check on all the intricacies of your product information, regardless of the pace at which your catalog grows and the number of channels in which you sell or distribute your products.
→ PIM or DAM (Digital Asset Management): Find out which system suits you best for managing resources
What types of PIM are on the market?
First of all, you should understand that there are two families or types of Product Information Management software: traditional and new generation.
These are the special features of each of them:
Traditional Product Information Management (PIM): These are software enterprises with greater experience, that are focused on businesses with established technologies, a solid infrastructure and a wide network of integrators. The trade-off: they usually function on-premises and have high installation costs.
New generation Product Information Management (PIM) systems: These are a type of software with a more modern approach, using an open source system or SaaS and cloud storage. They work with the latest automation and machine learning technologies on the market and are faster to install. The trade-off: they may require more technical expertise for maintenance and integrations. However, the best of them include services and partners that can help you with these tasks.
→ 5 more reasons why your marketing team needs a PIM
The best Product Information Management (PIM) systems of 2020

Sales Layer
The Sales Layer PIM is a cloud-based software solution based on a SaaS model. As a state-of-the-art system, Sales Layer's approach is to make Product Information Management flexible and agile for all types of B2C and B2B companies. This is why it is the easiest solution to use, being customizable and scalable for small, medium and large companies alike.
Another key aspect of Sales Layer is that it avoids the need for external programming support, as it includes a technical support team that provides help before, during and after implementation.
At Sales Layer we know that the future of ecommerce is omnichannel and we seek to contribute technology that allows this approach to be adopted without major costs or technical complications. According to the Aberdeen Group, companies with the strongest omnichannel customer engagement strategies retain an average of 89% of their customers, compared with 33% for companies with weak omnichannel strategies.
Exclusive function for creating instant catalogs to share.
API integrations.
Content quality reports available
Implementation guides for any platform and channel
An extensive network of partnerships.
Access all the benefits of a PIM from a single platform with Sales Layer.
→ Free step by step guide! All you need to know about PIM and how to choose one

Salsify
Salsify is a PIM based in the United States, although it's actually a Product Experience Management (PXM) platform that includes PIM among its services.
It is based on a cloud architecture, having considerable flexibility for the addition of content and inventory management features. It's focused on extending management with numerous Catalog Management tools, makes onboarding more complex and expensive, while it lacks some basic features of Channel Management and versioning of product data.

Pimcore
Pimcore is of Austrian origin and its main feature is that it's an open source PIM, which means that it's free, has no license fee and is very convenient for people who work individually, or small businesses with a low maintenance budget.
However, with open source software you need good technical knowledge to install, configure and integrate everything correctly. In addition, with Pimcore you would have to pay for access to some extra services such as tech support, help with implementation, consultancy, and team training.
Riversand
Riversand is a 'traditional' PIM solution and is one of the oldest, founded in 2001 in the United States. It is more expensive to implement and its more classical profile can be a drawback for ecommerce companies that rely on new technologies (for example, it does not allow platform management from mobile iOS or Android, and only offers in-person training, not online or remote).
Riversand includes the basic functionalities shared by any PIM system in this category, ensuring updated product information on all channels and portals.
→ Also of interest: PIM leads to better branding for businesses
Top tips for choosing the best PIM for your company
Now that you've read about all the major PIM providers, you may find it easier to choose the one that best suits your company's needs.
In case you're still in doubt, what should you be considering when choosing the best PIM (Product Information Management) for both your marketing department and your product management?
These are the features to look for when choosing a PIM:
An interface that's clear and user-friendly.
Control over the permits and tasks for each user.
History and control of changes and data backups.
Integration with any given channel, platform or marketplace.
An experienced support team offering extended opening hours and a variety of contact routes.
Flexible pricing to suit your needs, with no hidden costs.
Scalable resources so that the PIM adapts to your catalog and the pace of your business.
Complementary consultancy services and partners.
Synchronization of data, in various languages.
Product information quality analysis.
→ Find out more: How can I know when my company will be needing a PIM?
Conclusion
Time is your company's most precious commodity.
Many businesses and retailers often experience the agony of waiting weeks to load new product data or to have a new version of their catalog ready.
A PIM solution is the best tool for optimizing your time.
A single, centralized and automated database that's easy to connect and share as you need. Something that benefits every team in the company, from marketing to IT, product development, designers, distributors, reps, retailers and partners.
We hope you'll soon try out the amazing features a PIM system can offer — and that you'll do so with Sales Layer. Start a free trial or a guided demo and let our experts advise you, with no obligation.