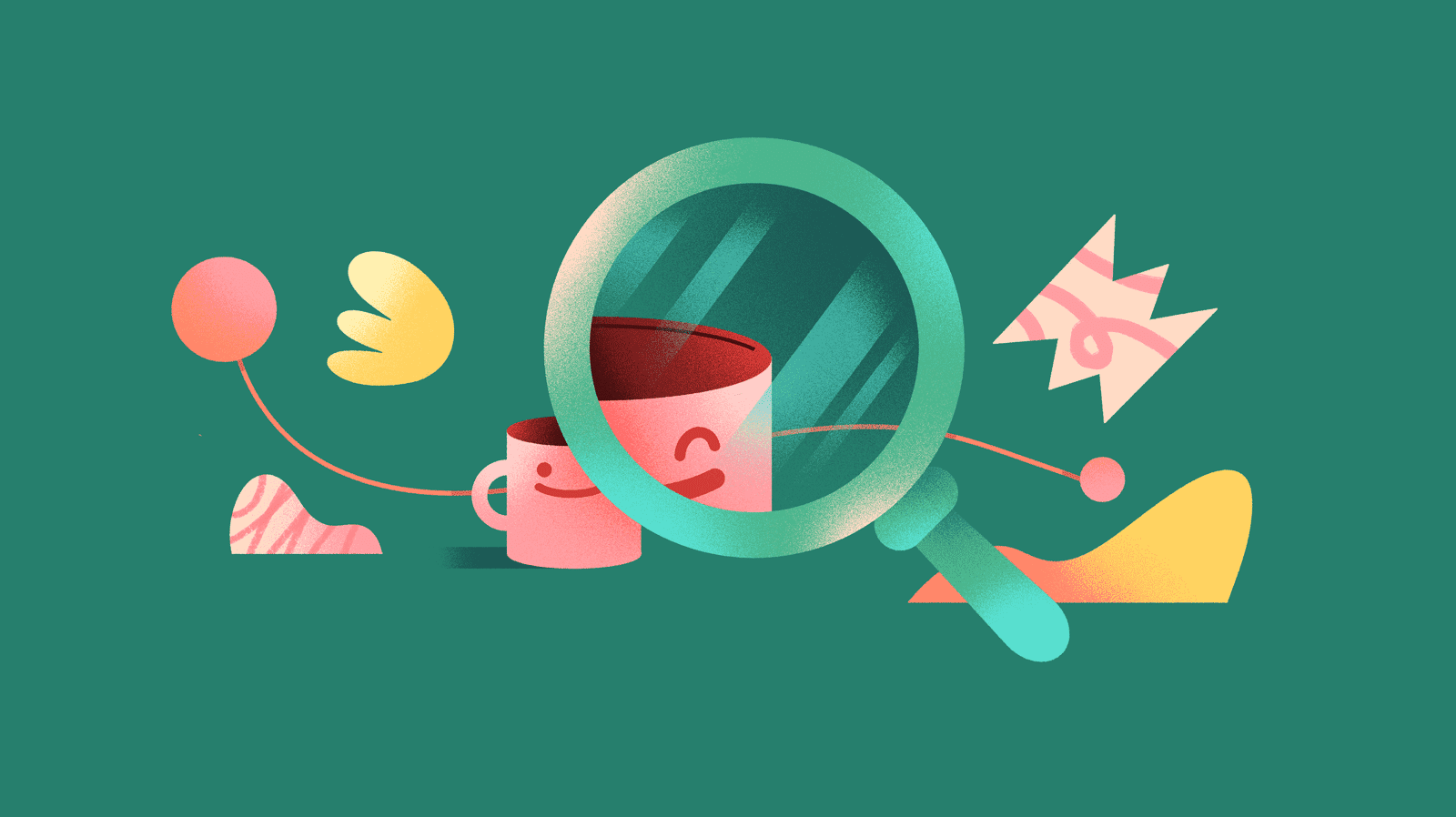 The SEO world is plagued with urban legends, and many companies end up applying everything they hear out of fear of seeing their website last in the ranking and full of ghosts.
Some of those urban legends and stories are about structured data beginning to gain force. But do not fear, because in this case the stories do have a useful lesson for your website's performance. And if you sell products or have an ecommerce site, then structured data can be a story with a happy ending for you.
What is structured data?
Structured data is HTML code that tells Google what a page is about. It's an important piece of information for Google to know how to interpret the contents of your website and use that knowledge when showing results to users.
But, doesn't Google always have good information? Of course it does, but structured data in Google is good for something that is highly valued: snippets or enriched blocks of information that are shown to the user about a specific search, like "recipe to cook a chocolate cake" or "Canon camera."
If you add accurate structured data, it will be very easy for Google to find your information and you'll be more likely to have search results that users find attractive.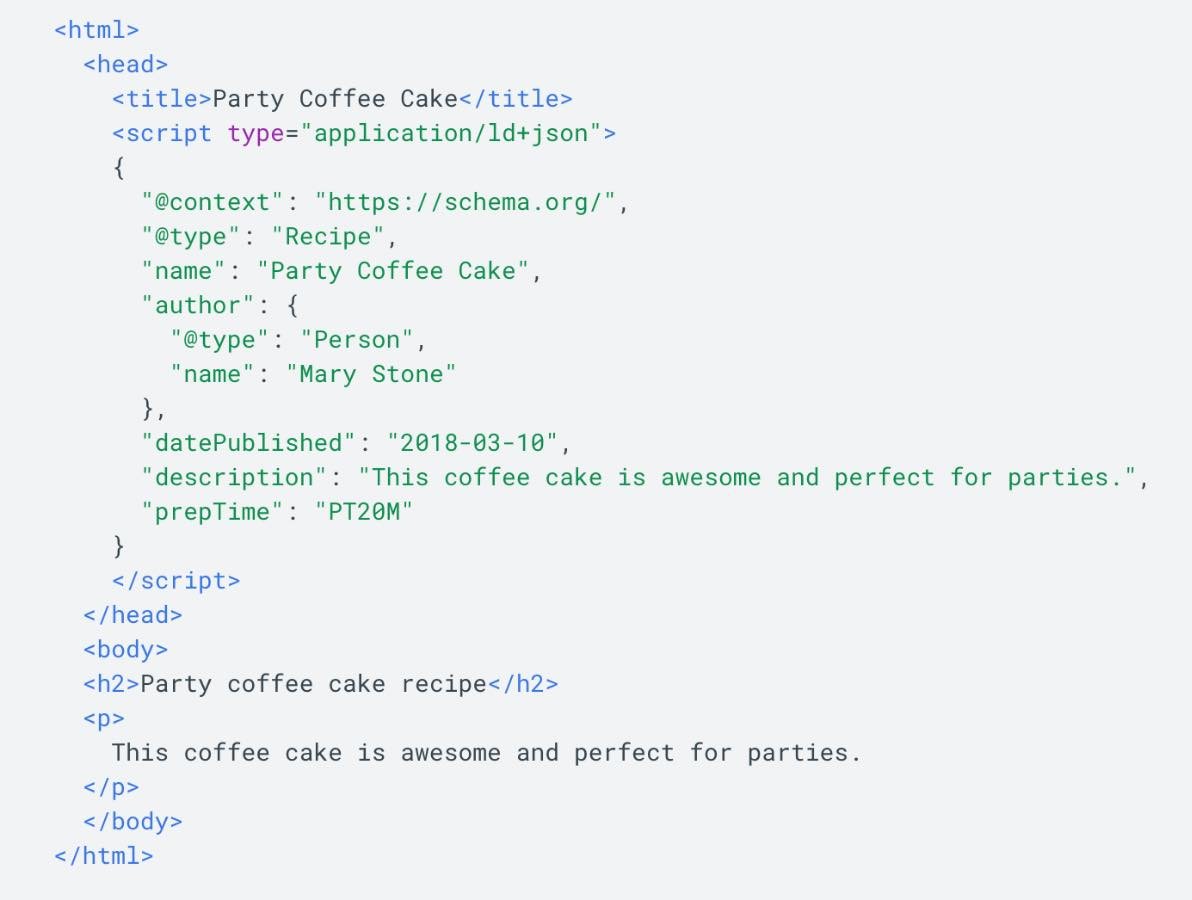 That is to say, using structured data will not take you to the first page nor will it give you snippets on Google automatically. Nevertheless, it will influence your SERPs (the results shown in relationship with the keywords you are competing for) and your CTR (click trough rate). This is because, by providing more key information to the user, you will have more chances of getting clicks and visits.
In addition, according to Google, pages with poor structured data are penalized; therefore, it's a good idea for you to pay attention to this end.
→ A complete guide for free: How to position your products better in Google
Ways to mark up data
To add structured data to your website, you have to add unique and personalized HTML code for each URL of your site. This will allow Google to be able to identify each specific page.
The process is relatively simple: include tags on each page with structured data to describe the page's contents. Google considers some data as obligatory and other data as optional or additional, but it is recommendable to include as much as possible. But don't go overboard: the important thing is for you to give the key data for your information type and for the markup to be right. You can see what the essential structured data is in the Official Guide by Google.
→ More techniques to improve your site's SEO
Another way to classify structured data is schema.org; however, as that follows different criteria and what you're interested in is standing out on Google, we recommend you pay more attention to what Google says.
In any case, the ideal solution is to have a programmer who understand this language and can complete the structured data for you in accordance with your page types.
If you don't have a technical team, there are also automatic structured data tools that complete these tags for you, although someone who is familiar with your website firsthand will always be the best option.
The 4 options to mark up structured data
JSON: This is the most modern system and is recommended by Google. It uses programming language, so again we stress the value of having a programmer.
Microdata: Microdata uses HTML code and it is very useful if you just want to apply it to certain parts of your site and not the entire site.
RDFa: This is similar to the aforementioned, also using attributes in HTML tags to give instructions to search engines.
Data Highlighter: An option by Google that you can find in your Search Console. This is a simple system to get structured data in just a few clicks.
→ Fundamental: SEO checklist for ecommerce
Types of structured data
Structured data does not follow the same formula on all websites; the data depends on the content type. That is to say that the structured data that you should include on a cooking recipe website will be quite different from the data you should include on an online shop selling sneakers.
For example, these are the results that Google shows on a search for a Canon camera:

As you can see, the obligatory data that is most convenient has been highlighted (price, rating, and buyers' opinions).
The main thing is to analyze what keywords and SERPs influence the search results you want to appear in, and what data structure you need for that. Afterwards, include the obligatory and complementary data to enrich your content – and this is quite easy with PIM (Product Information Management) systems that tell you what information fields you need to fill out and help you to complete quality product information.
→ A true case: How IKEA doubled its sales thanks to their product information
Marking up products
These are some types of structured data that are useful for ecommerce pages:
Product
In product searches, enriched content is more and more important for Google and users.
Using structured data benefits you a lot as this data highlights basic information like price or price range, stock (if it is a retailer website or a site with direct sales), and other product characteristics.
Ratings and opinions
In this case, structured data does not consist of pasting in the text of all the reviews but of giving a single review, the average rating based on a 5-star scale, or indicating the total number of reviews that a product has. This is information that is quite valuable to online users and it even influences psychologically in terms of a product without reviews being bad.
→ Go and get those five stars: How to get more reviews from your customers
Images
Google also allows you to highlight results in image searches. To do that, you need to include labels in the structured data for the products that feature the name, image, price, type of currency, and stock availability.
Accessibility
This data tells Google that the page contents is adapted for people with special needs. Now that voice searches are becoming more and more popular, this data is essential at the SEO level so that Google can consider your page as being adapted to all collectives and devices.
→ Put it into practice: Improve your website's accessibility with these steps
An example of structured data for a product
Product type
Name
Image
Description
Brand
Average product rating
Total number of reviews
Special deals (if the product has any discounts associated to it)
Price and currency type (euro, dollar, pound, etc.)
Availability (if the product is in stock or not)
Final date (some systems, like Search Console, ask you to mark how long a price will last – especially if it's a special deal)
URL (to the product page)
If you include a review to highlight:
Type (review)
Author
Date of publication
Description
Title
Opinion
Conclusion
We hope that this urban legend hasn't scared you off too much, because it's one of the most useful SEO practices for selling products online.
If you have a programmer, completing the structured data for your website will be quite beneficial. You can always use Google's test tool to include a URL and see if your structured data is correct.
The happier Google is with your product data, the more chances you'll have to appear highlighted in the search results. As official Google partners, we at Sales Layer help companies to get quality product information to be assessed by Google and, above all, by their customers. Start structuring your catalog with the easiest PIM solution: 30 days for free so that you can see how your life and your sales go easier with better data.