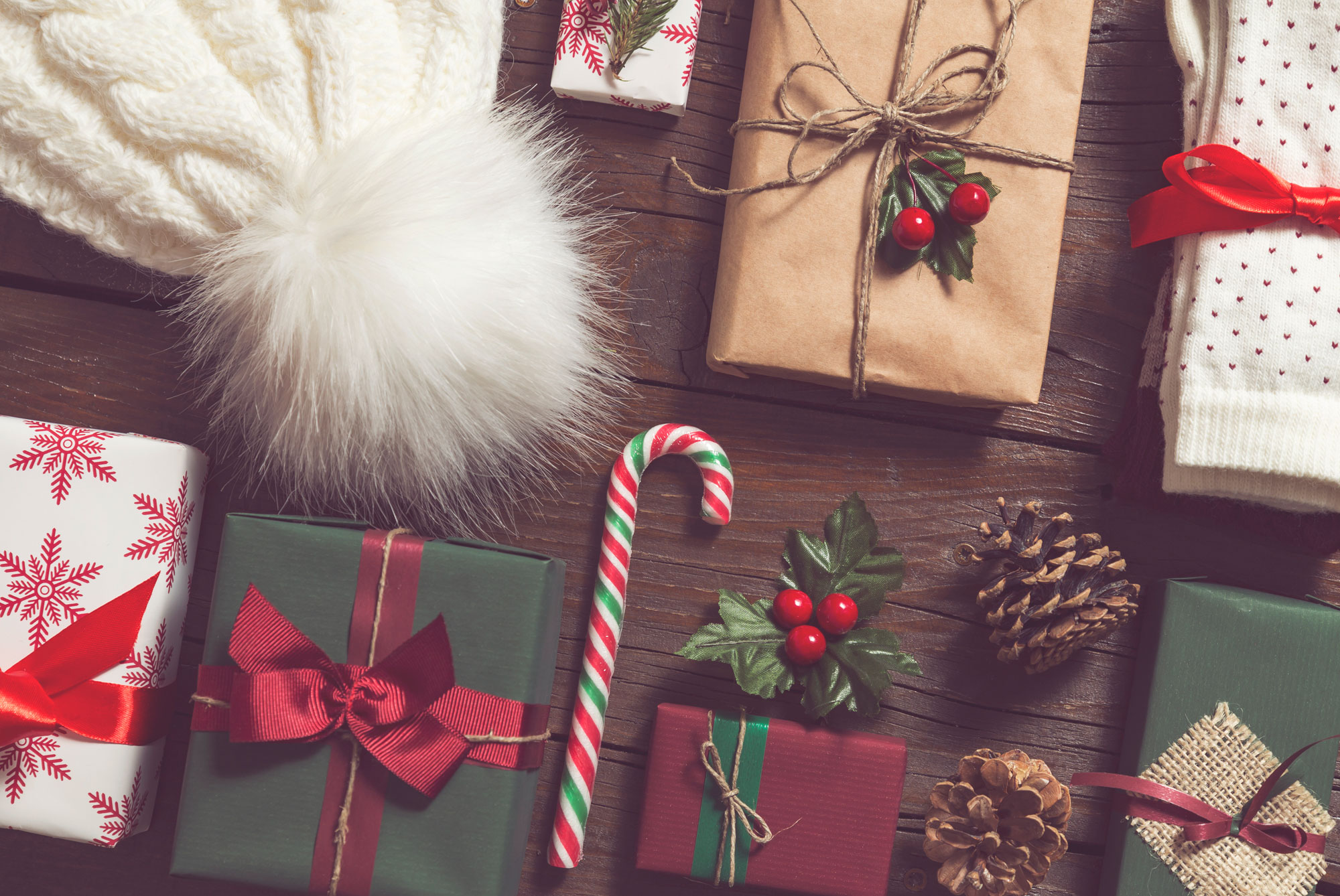 HO-HO-HO could mean Holidays! Horror! Homogeneity disaster in your e-commerce strategy! But it could also be a happy laugh when your marketing team finds out how simple it is to organize a holiday sales plan on time, in an organized way, and with the best resources profitability.
The letters that hold the key for that holiday product sales strategy are PIM: Product Information Management, a software system that centralizes all product information and automates the edition, enrichment and synchronization of the catalogs in every conceivable channel.
"PIM: the

software to centralize, automate, enrich and synchronize seasonal product information."
A PIM software works throughout the year, but during stressful times like holidays that demand seasonal strategies and make companies face higher traffic and competitiveness, you'll notice more than ever the priceless value of this tool's capabilities.
Ready to discover them? Hop on our holiday sledge and take a rid alongside us across the magical PIM management landscape!
→ First thoughts: Why PIM is the key for e-commerce
6 ways a PIM software strengthens an e-commerce holiday strategy
Add a new holiday collection quickly & easily
Surely, one of the best ideas to capture your customers' attention is launching new products that reinvent your product catalog during the holiday season.
New demands arise, and the competition is fiercer than ever, but every client is looking for something new, special and unique for their holiday shopping. Maybe that's a new version of a best seller, or a special and limited edition of some classic product, or the trending product of the moment that every brand must try to add to their catalogs.
In any case, with a PIM system you can stop worrying about how many new products you can add to your holiday catalog. Thanks to bulk uploads and edition features, a PIM systems has no limits when it comes to expand a product catalog and add more SKUs, images, specifications, and materials with additional information. You can concentrate on creating the best and most complete product information that will position your products among the first results in online browsers, and that will catch the customer's eye with complete product pages.
Then the catalog maintenance will be easy-peasy for your team: update stock numbers, freeze or hide sales for out of stock products, add new versions of any product (more colors, new patterns…) in the blink of an eye. And your clients will be always well-informed not only because of your updated online store or app, but also because thanks to the PIM software your Customer Service team will have and give accurate information that is shared in real time between your company's departments.
→ Find out more: How to design the best holiday marketing strategy
Open your sales period on time
No need to keep your marketing team up late the day before a holiday product sales or new catalog launching: a PIM systems allows working with unpublished product information, and guarantees the freedom of making all the necessary editions and revisions before making it public.
This way you can create the workflow of your preference in the PIM system, giving access only to the people you want to, organizing the editing roles, and supervising all the changes made before they're launched into the world.
Also, you can schedule when to publish new or different product pages, so every season, holiday period or sales begin at the exact minute you want to, and at the same time in all the channels you choose.
→ Read more: A guide for perfect product launchings
Synchronize prices and stocks across all your channels
The nightmare before Christmas has a lot to do with prices: why is that sweater 30% cheaper in Amazon than in your own branded online store? How is it that the Australian version of the website shows already the sales prices, a week before the official launching?
Mistakes like those happen a lot when price managing is manually performed. And more often when a company handles hundreds or thousands of products. The volume of any catalog is expected to increase over time, and each year you'll have more and more products to edit before any holiday season: which ones will remain the same, or will be highlighted with new features and prices, or will need more stock because are among this year's best sellers?
"A PIM system has no seasonal products number and changes limits."
We've seen that a PIM software has no product number limit, but also no changes limits. The synchronization in real time allows you to mark new prices in any product you want, and you can decide where that new price should be shown.
And most importantly: your inventory management system and warehouse team will handle the exact same data as the Product Information Manager, and the stock numbers will be updated each second in all your channels. No more problems when a product is sold out or a client contacts your Customer Service demanding to know when it'll be available again.
→ More? Yes! Inventory problems solved with a PIM
Segment your holiday catalog by country or market
As you've noticed in the previous key point, a PIM software allows total catalog customization. The PIM gathers all the product data in one single place and becomes the source of truth for your company, but you can develop all the catalog versions you want with that data.
That means that you don't have to offer the same products and at the same price in all channels, markets and countries. Maybe when it's time for a winter product sales on Europe the Australian market demands summer clothes, and you should redefine your price and product strategy in different ways.
A PIM system makes managing diverse catalog versions easier and solves omissions and errors that could happen when several departments and marketing teams participate.
Program specific products and sales on marketplaces
The biggest temptation for companies that are in a hurry is designing a single e-commerce strategy that could be applied in each channel for all product sales and holiday seasons. But that rarely works out well.
If you also sell your products via marketplaces, like Amazon, eBay, Rakuten or niche ones like Newegg, you should differentiate very well how you sell your catalog in those places and in your own branded channels, like the website or mobile app.
Applying the same prices and adding all your products to your marketplace vendor page is a lazy solution that would give chaotic results. You must never sell your best seller products or launch your newest collection in a marketplace: the products in there must be tailored according to the marketplace's type of audience and product niche, and traffic volume. The profits from product sales in marketplaces are always lower than in your own channels: make them a complement and not the star of your strategy.
With a PIM system, you can select and export in just two click which products you want to sell in a marketplace, and upload them easily with specific plugins and connectors, like the ones we offer at Sales Layer for the biggest and most prestigious marketplaces from all the world.
→ Should you? Pros and cons of selling on marketplaces
Design great seasonal and sales catalogs in record time
Marketing needs are also solved with a PIM software: connect your product information database to your catalog design software, like InDesign, and give your designers team the definite freedom to create innovative, complete and with no-errors catalogs and brochures in just a few days.
No weeks, no slow months before the holiday season: a PIM can send accurate and updated product information to any design software and it can also work bidirectionally, so if your designers find any mistake or receive the order to change some prices or specifications, the changes will also be reflected in the PIM and the central database.
Unleash your seasonal creativity with all the digital and/or printed marketing materials for your product sales: flipbooks, mailings, paper catalogs, discount and offers promotions that will show standardized information and reinforce your brand image and trust among users.
Unleash the power of PIM for holiday product sales and make it your perfect catalog management companion all year round!