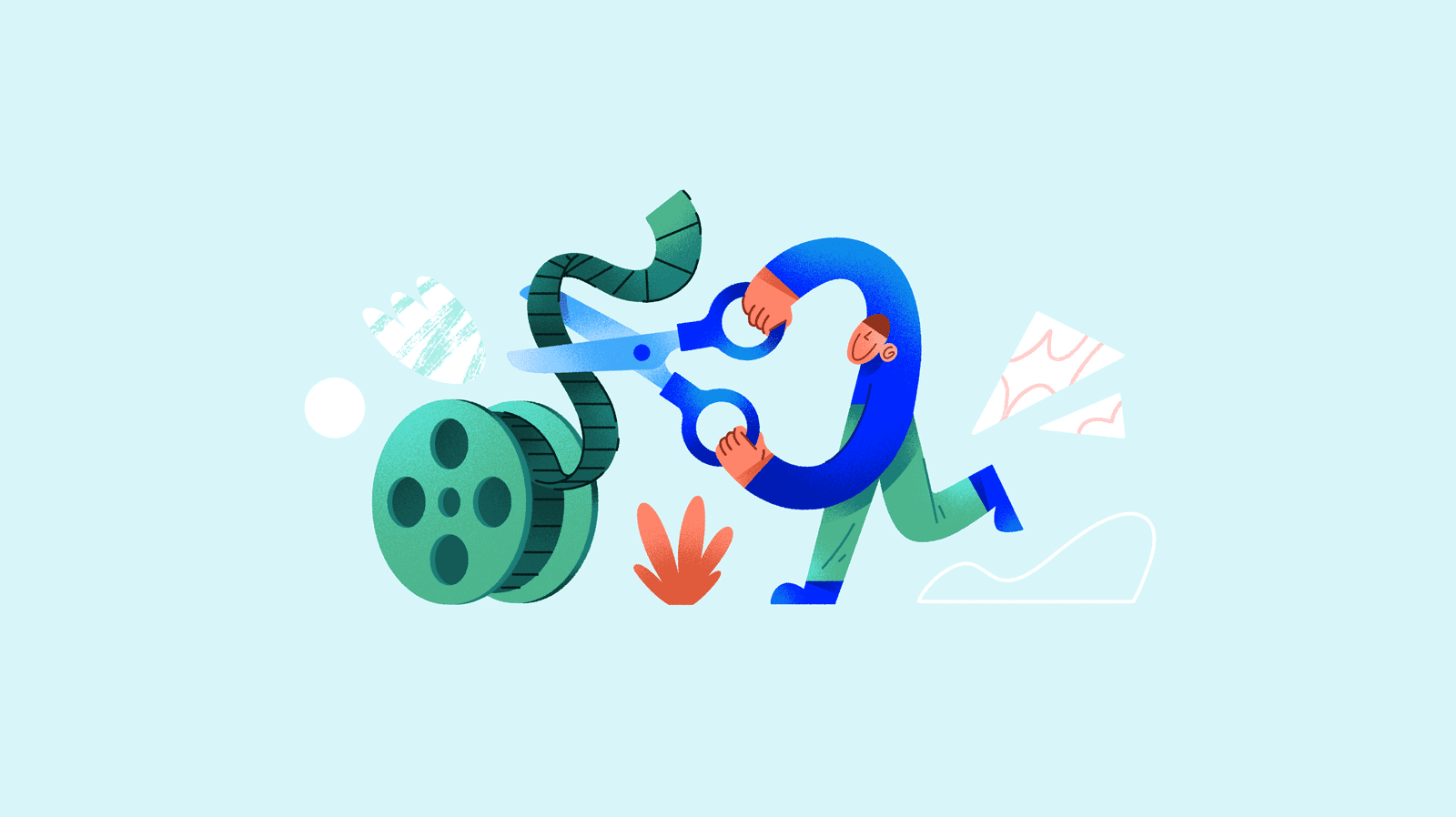 Over the last few months, video has become the star format to promote products and brands. It was already a trendy resource amongst influences, social networks, and advertising campaigns, but now video is also an essential tool to present your catalog.
Consumers have become even more digital than before and they want to see and familiarize themselves with products that, many times, can no longer be tried in physical shops. Up to 84% of online users state they were convinced to buy a product after having seen a video, and according to Google 55% of shoppers watch videos when visiting an online shop.
Without a doubt, developing videos is your best bet to stand out on this digital panorama; but, how can you do that well if you aren't Steven Spielberg and you don't want to spend a load on filming equipment?
We're going to tell you about the best free video editors that you can use on different devices to launch your product videos quickly and effortlessly.
The best free video editors
The best video editor for PC
VSDC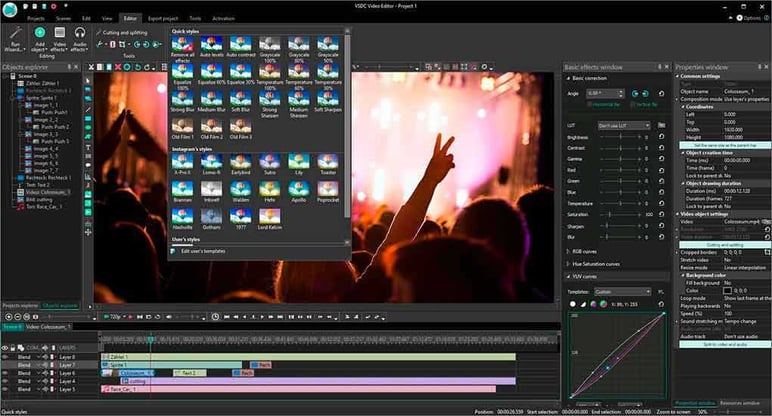 Of the many video editors that you can currently find, our recommendation for a PC is VSDC, a desktop program that you can easily use from any desktop or laptop computer with Windows or Linux.
Its free version is quite good for starting out with your videos, although the full version includes many more features at a very affordable price: 19.99 dollars.
Noteworthy features:
Color correction
Postproduction effects
Image filters and transitions
Chroma feature for green screens
Video masking
Image stabilization
Export in HD and 4K
Direct publishing to social networks (Facebook, YouTube, Instagram, Twitter, Vimeo)
DaVinci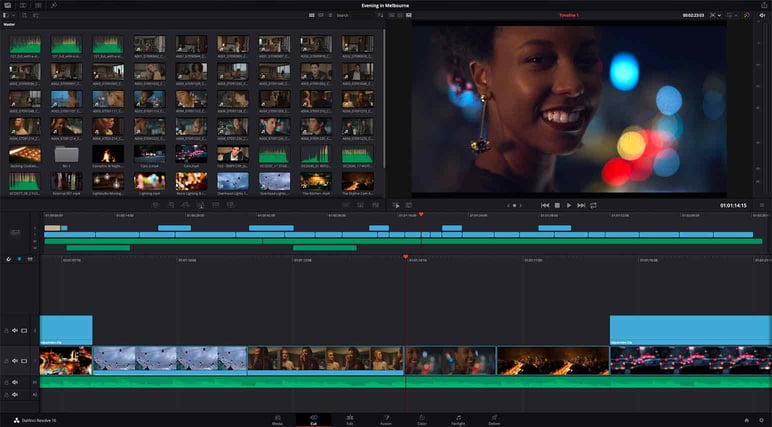 DaVinci Resolve comes very close to the professional video editing experience, and they even offer their own line of physical add-ons, if you prefer to operate a control panel with buttons and levers rather than a mouse and keyboard.
Noteworthy features:
8K video quality
4 work modules: editing, color, effects and audio
Quick module to upload videos to YouTube or Vimeo
Complete editing and color grading options
3D content processing
Fairlight module for audio editing
Collaborative working options
Movie Maker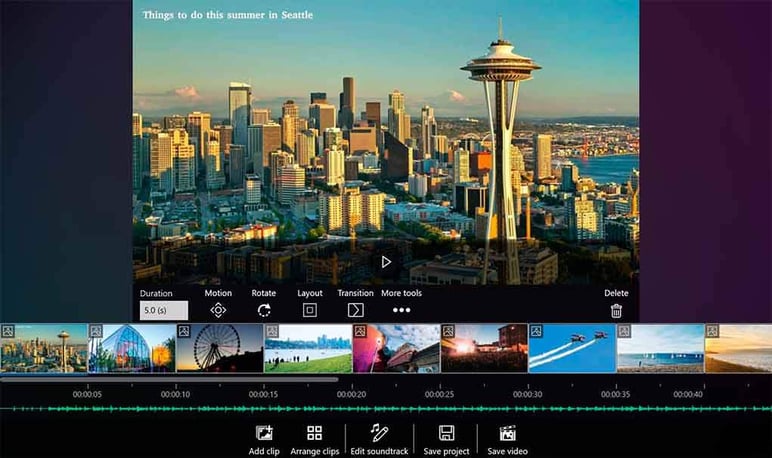 If you want to stay along simpler lines for the PC, Movie Maker is the default video editor for Windows computers and it is totally free. Its use may be a bit limited if you want to get very over-the-top results, but it's a functional tool for basic videos.
Noteworthy features:
Video preview
Gallery to add titles, credits, and music
Predefined image effects
Transitions
Audio editing
The best video editors for Mac
Lightworks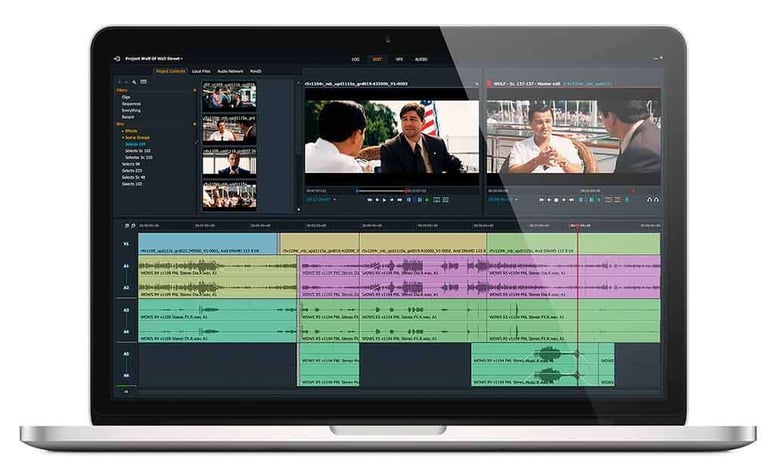 If you are looking for an affordable video editing alternative for Mac, Lightworks is a very complete option and it is free with basic features and has a low price if you want to access the full version.
To create product videos from time to time, its free version can be more than enough. The full license has a price of 249,99 pounds.
Nevertheless, keep in mind that as it has more complex features, its interface and use is more complex than that of free, basic video editors like the ones we've seen for the PC.
Noteworthy features:
Customizable interface
Multi-track, non-linear editing
Import and rendering in the background
Preview of effects in real time
Keyboard shortcuts available
Editing and export in 4k
HitFilm Express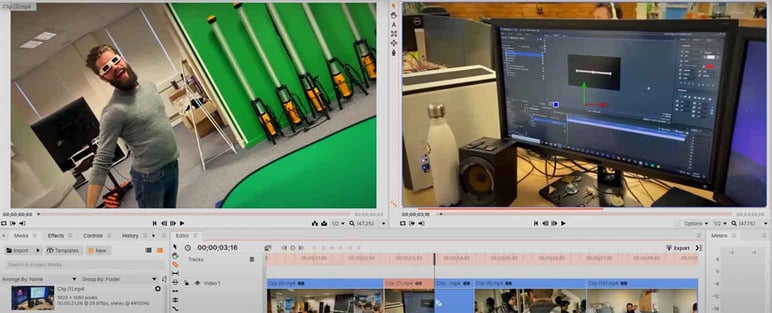 As with Lightworks, HitFilm Express is a video editor for Mac that is a bit advanced but very powerful if you are looking for results that are similar to what a professional could do. This program is often used for amateur films of a Hollywood style.
It is entirely free, but they give the option to pay between 9 and 39 euros if you want to support the company and access some more advanced features, especially in terms of creating VFX effects.
Noteworthy features:
Professional editing options
2D and 3D editing
More than 400 effects
Clip cutting
Copy attributes from one clip into any other one
Audio mixer
Unlimited tracks
Visual effects like zoom and dissolve
Usage tutorial
iMovie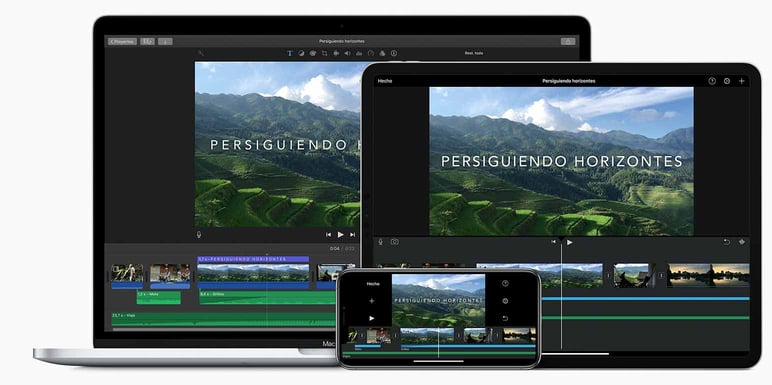 Just like on PC and in Windows, Apple devices include a default video editor: iMovie. This is also a program that is a bit limited, designed for users without much experience who prefer a drag and drop system. Nevertheless, if your aim is to create simple product features for YouTube and you use a Mac, this can be a easy-to-use solution that is free.
Noteworthy features:
Video storage and access on the Apple cloud
Predefined animations for transitions and texts
Image filters
Music and sound effects gallery
4K editing
The best video editors for iPhone and Android
LumaFusion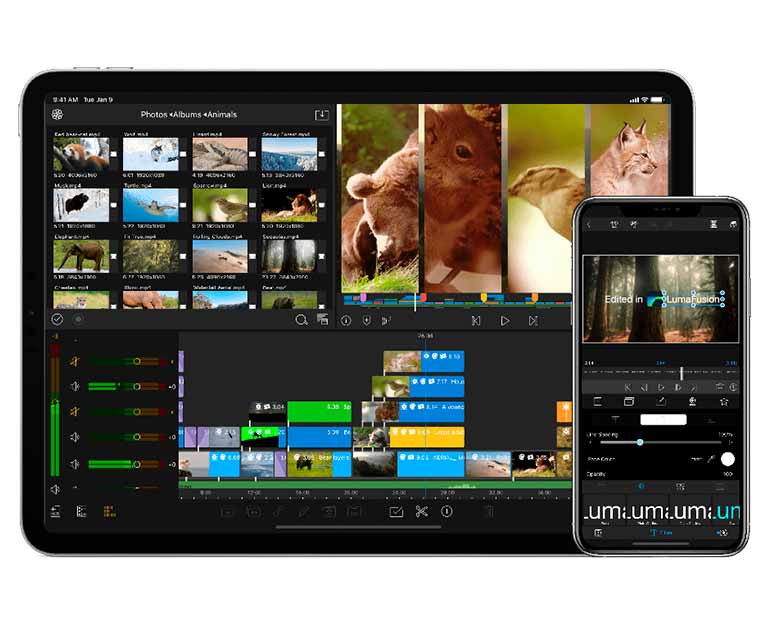 We can recommend iMovie if you want a free video editor to be able to create and save videos between your iPhone, iPad, and MAC computers.
But if you're looking for a more advanced editors, then we recommend LumaFusion. This is an app used by audiovisual journalists and with quite advanced features for a mobile app with a reduced price (29,99 dollars).
Noteworthy features:
6 simultaneous editing tracks
Predefined transitions
Preview on an external monitor
Independent audio editing
Chroma effect
Viewing of image effects in real time
Cloning of attributes between different clips
Slow motion feature
Multiple options for image formats and exporting
Magisto

If you want to prepare product videos on the fly from your Android cell phone, Magisto is a very convenient and free option.
Its system is based on three steps: add the video clips, choose a style, and pick out the music. With just these elements, the app automatically generates a video using artificial intelligence with suggestions that you can personalize.
It's not the option that offers most creative freedom and control, but it does guarantee more speed if you want short, fast videos – especially for specific moments or for use on social networks. Some of its features are limited to the paid version, which is available for 4.99 dollars per month.
Noteworthy features:
Easy editing in 3 steps
Video reproduction tracking
Video effects and predefined themes
Options to share the video on other channels and social networks.
Integration with iStock for a stock image gallery
HD image support
Analysis of the response to your company videos
GoPro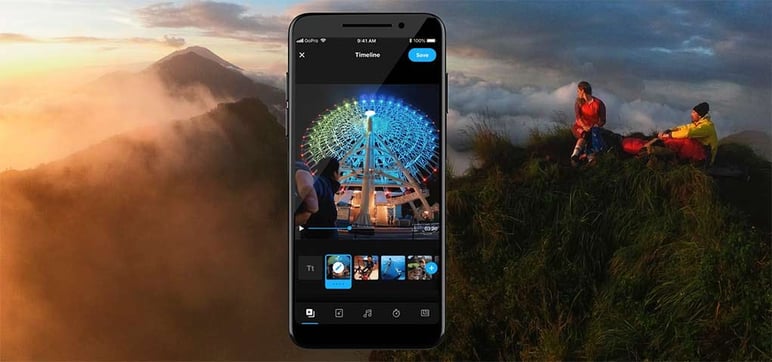 GoPro is an app offered by the mini action camera company. It is a free video editor that has been specially designed to be used with the company's devices, but you can download it and use it with any videos you want (and it is available in Spanish).
Just like Magisto, it has an automatic editing option with an artificial intelligence assistant, or you can make manual edits. To access certain functions, you will need the paid version, which costs 4.99 dollars per month.
Noteworthy features:
Time-lapse sequences
Library with more than 100 songs
Video and music synchronization
Automatic reframing
360º video
Cloud-based storage
Live stream option
Conclusion
With one of these tools, it will be very easy for you to create your first product videos.
If you want to be a video pro, you'd have to invest in more sophisticated programs like Adobe Premiere and After Effects, Final Cut, or any of the paid versions of the editors and applications that we have spoken of today.
You may not need so many extra features to get started, and the most important thing is to have a quality product recording that showcases the item well from all angles and in any of the situations that are most useful for your customers.
After editing your videos, don't forget that the best way to manage them so that your videos, products, and channels are always in sync is with a PIM solution in which you can control the videos you are sharing and where you are sharing them. Try such a solution for free for 30 days with Sales Layer and discover yet another ally for your company's digitalization.