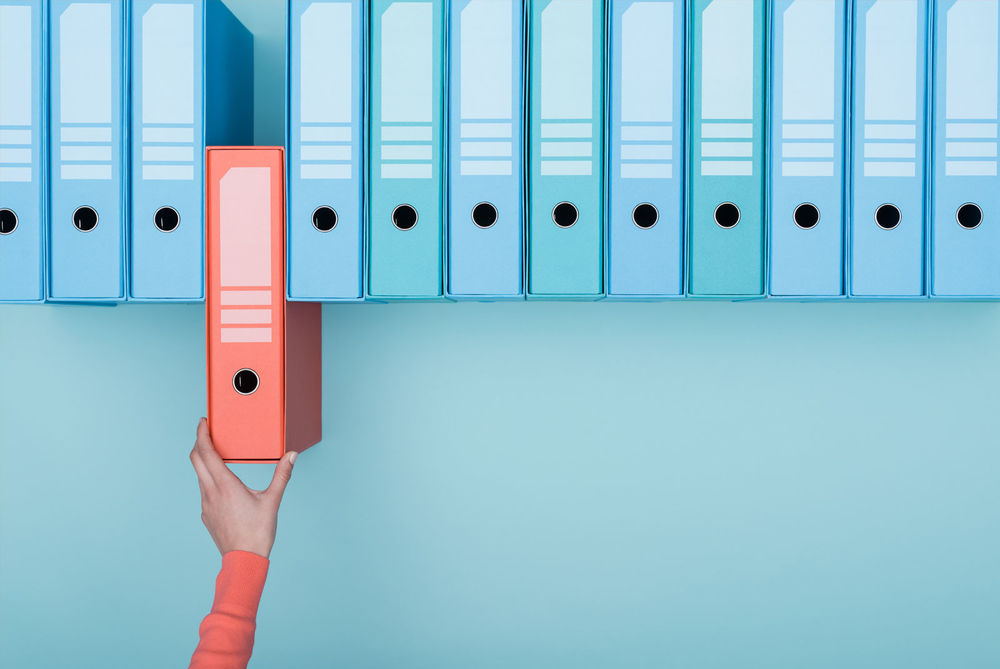 Among the various resources that can be managed in business, we can mention documents, reports, videos, images, audios, files that are shared across different platforms, etc.
These are materials and resources that DAM systems keep under control, guaranteeing their uniformity when publishing them to the public.
→ Don't miss this: All you need to know about DAM software
Even if a company does not directly sell products, it is quite likely that it will need an asset management system.
But why are these systems so important? Just wait – in addition to discovering this, throughout this post we will also discuss:
Index
What is a DAM system?
DAM stands for Digital Asset Management. This name refers to a complex storage, prioritization, management and organization process for all digital assets at a company's disposal.
"As high volumes of data start being handled within an organization, managing it becomes increasingly complicated and even impossible, even becoming hopeless."
A Digital Asset Management (DAM) system can build a large library a digital files that contains all of the material at our disposal as a company, organizing it in such a way that each and every party in the organization can easily and securely access these resources by means of a code, whether for consultation, work or processing purposes.
→ Find out more: The tool that is boosting the power of DAM systems
When speaking of "parties" we are not only referring to direct employees, since DAM systems can, at the same time, provide for the creation of specific users that are interrelated with the company so that they can access that material, as is the case of providers, partners, clients, etc.
An asset management system can generate a hub that contains truthful and faithful information on the company, its policies, products and services, and provides a real-time snapshot of the state of the brand.
5 Benefits of Asset Management systems
Now that we know what a DAM system is, it is time to know some of the benefits related to implementing a solution such as this one in a company. And not only that! We will also discover the competitive advantages that we would obtain.
Data homogenization
And asset management system allows the company to work with metadata. This means that, in addition to saving files, the system is capable of storing them in an organized way based on their origin, technical specifications and copyright, among other characteristics. Therefore, the metadata becomes easily accessible information. Information which, by the way, can be personalized by limiting or granting access through the use of permissions.
Back to the issue of the organization of data through the use of an asset management system, this system provides for a perfect harmonization of all members and departments that are part of the company, so that each of them has the same real-time information, unifying (and facilitating) communication.
When speaking of organization, nothing beats using software that facilitates it, in addition to offering – as DAM systems do – advanced file and document searches, whether based on their prior categorization or by keywords, date or name, among others. This is one of the advantages that makes this tool so powerful.
Higher company data security
One feature of this software is to secure company files and protect them from external attacks in a secure storage centre. Resources are transferred over each channel using enterprise-level encryption, which at times takes the shape of a watermark for all visual materials.
Using a DAM system, all accesses to the material are controlled, which makes it possible to know who is editing or reading each document at all times, through a two-step authentication.
Here the ability to make backups of the content is worth mentioning. These systems allow for the recovery of, and rollback to, old versions at any time and, of course, with complete safety.
Effort savings
The third benefit of a DAM system is closely linked to cost savings, but also to resources and time savings.
An Asset Management system allows for faster working processes and considerably reduces the time-to-market of product launches.
But not only that – thanks to this excellent system, team coordination efficiency increases because of the use of a fully centralized program that, in addition, can be adapted to any company type and size, thanks to the scalability of its features.
Brand image reinforcement
Thanks to centralization and unification, the visual resources used across all company channels are identical, which not only favors the recognition of the company but also offers a positive brand image, increasing its professionalism and harmony.
In addition to this, an asset management system allows for the incorporation of other software and additional management systems that favour the integration of information and communication, such as, for example, a Product Information Manager (PIM) and even complementary plugins that allow for excellent analytics, video editing, workflows, cloud storage and even e-commerce integration, among others.
→ Is a DAM what I really need? PIM vs DAM
The leap to digitalize and unify your company
A good DAM system does not just perform asset management functions; it also includes other features and tools such ahttp://blog.saleslayer.com/differences-between-pim-dam-systemss analytics or even e-commerce integration, allowing for automation, conversion and cloud storage.
In this way, it offers endless possibilities with a complete, secure and intuitive working model that has a simple installation and setup process which does not require an IT team and provides universal access to the DAM system.
→ Discover more benefits of Digital Asset Management software
Companies that should consider implementing a DAM system
When considering implementing any type of tool that fosters digital transformation in our company, we need to have a few things clear, and that is that the management of digital assets in an organization is necessary since the moment the company starts growing and increasing both their storage and their exchange.
As already mentioned, a DAM system is a means to expand contents while minimizing the costs and time invested in these tasks.
→ Learn more: What is a cloud Digital Asset Management system?
Therefore, in addition to being implemented in a company that manages a large number of files, its corporate philosophy should be disruptive; it should bet on the safety of its business, but also on the optimal organization of its assets in a way that facilitates the work of its employees while benefiting from a workplace efficiency resulting from the optimization of content and brand workflows. In other words, a DAM provides the company with an excellent media library based on centralized digital files that are easily accessed through campaigns.
A DAM system offers a myriad of advantages and benefits to companies that handle a significant amount of digital resources. The number of people that compare it to a PIM when implementing it is always increasing, but that is a mistake since these are complementary tools whose purposes are not the same.