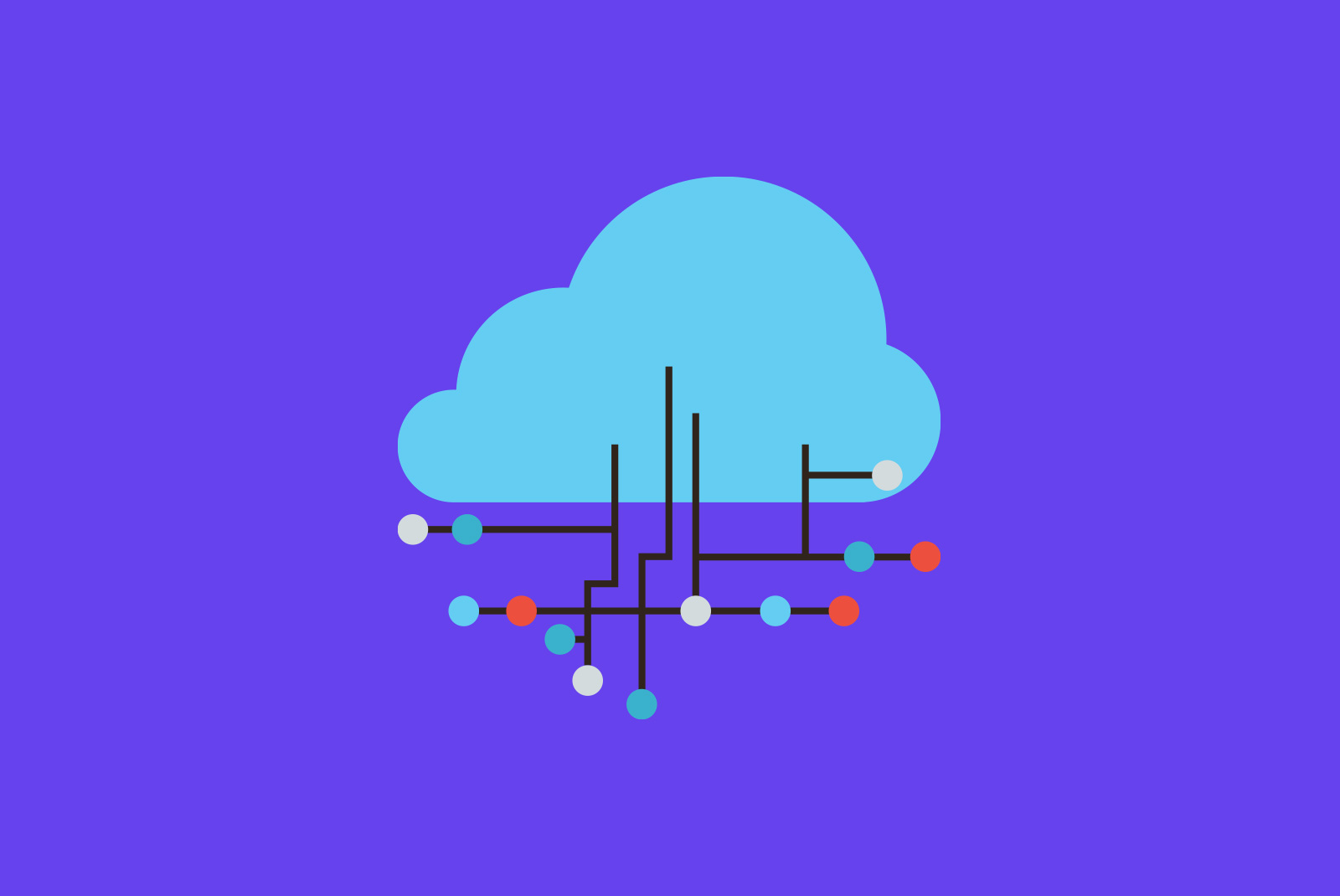 There is an ancient Greek myth that tells the story of Arachne, a simple mortal that dared to challenge the great goddess Athena to a weaving contest. Arachne was certain about her superior abilities, and after an intense duel at the looms, the goddess saw that the mortal's work was really better than hers.
How did the goddess react? Of course, in the way these old tales always ended, with great anger and terrible punishment. But nowadays, when the great gods see a new contender spinning better networks than them, they only can watch and try to compete.
This is how Amazon has been spinning the biggest cloud computing service for companies in all the world, surpassing titans like Microsoft and Google. It's a tale full of risks and surprises, but fortunately it is also a more edifying one.
Once upon a time…
Olympus is in the clouds: What are Amazon Web Services?
Launched in 2002 (though it has had several re-launches and reformulations since), Amazon Web Services (AWS) is a subsidiary of Amazon that offers cloud services such as computing power, database storage, and content delivery to public organizations and private businesses, making it easier for them to scale and grow without investing in a huge resource base of their own.
Companies integrate and pay Amazon Web Services on a subscription basis and instantly they can start cloud computing and developing apps cheaper and quicker than ever before. Nowadays tens of thousands of companies use Amazon Web Services for a wide range of purposes, from basic computing, database storage, analytics, deployment. and mobile or app development. Recent breakthroughs involve artificial intelligence, machine learning, the Internet of Things, serverless computing, and even blockchain technology since 2016 via their partnership with Digital Currency Group.
Amazon Web Services proudly defines their platform as "a highly reliable, scalable, low-cost infrastructure in the cloud". Just as they have achieved the difficult task of satisfying millions of shoppers in their global marketplace, Amazon is also taking the lead in the cloud computing field with a strong client base. AWS is already available in more than 190 countries around the world, although limited to some regions of North America, South America, Europe, Africa, and Asia Pacific (this year they will hit their first Middle Eastern goal in Bahrain), while in other countries the use of AWS is limited to government applications.
In order to grasp the worldwide power of Amazon Web Services, compare their market share with the most important tech companies: AWS owns 34% of all cloud services, while the next three competitors, Microsoft, Google, and IBM, have 11% each; and they were there long before Jeff Bezos arrived. This begins to look like an old Greek myth: Amazon is the Zeus of this cloud computing Olympus, ready to topple the gods of old.
It remains to be seen whether cloud computing will be the preserve of Amazon too, but their never-ending list of customers (and their high reputation) seems to give the company enough reason to trust in their future development: from NASA to Obama's presidential campaign team, among several international businesses like Interflora, FCB Barcelona, Localytics, Mercado Libre, Philips or Shazam, and public institutions such as universities and colleges, healthcare centres, and cultural trust (The Royal Opera House, The New York Public Library).
But the thing that has made Amazon Web Services great is that their platform is totally accessible to everyone, and medium sized businesses that work in just one country can easily develop computing with AWS too. Amazon Web Services is the kind of dreamy tech that ensures a worldwide high speed network where everyone can take a ride, from a small businesses with a few clients to a powerful and highly demanded streamline platform like Netflix.
The highways of the future will be those that look like a crazy Hannah Barbera cartoon or an OASIS virtual reality video game — roads filled with tiny and huge vehicles, drivers impelled by different treasure-huntings, but all of them sharing the endless possibilities of space in the same, fair conditions.
"As we move to the cloud, our developers and engineers can actually have the freedom and use the judgement to spin up instances to do tests and experiments at any time, in just seconds or minutes." | Eva Tse, Netflix Director of Big Data

Every tale needs a hero: The potent tools offered by Amazon Web Services
If we are going to depose the Titans to establish a new Golden Era, then a bunch of new heroes are essential to restore peace. Amazon Web Services is not just a fancy subscription that leaves its users alone if they can't rely a highly competent and well-equipped IT team.
So let's now analyze how cloud computing with Amazon also has its downsides, for starters its web services are introduced to everybody like Hercules, carrying the weight of seven labors upon his swarthy back.
Make room for the chorus — here is the pantheon of the main computing features in the cloud developed by Amazon Web Services:
Amazon EC2: Offers elastic virtual servers
Amazon Simple Storage Service (S3): Ensures a scalable storage
AWS Lambda: Allows running code with no server
Amazon SageMaker: Lets you deploy machine learning
Amazon VPC: Offers isolated cloud resources
Amazon Aurora: A high-performance relational database
Amazon Lightsail: Manages virtual private servers
Amazon DynamoDB: Works with NoSQL database
Amazon RDS: Manages relational database service for MySQL, PostgreSQL,
Oracle, SQL Server, and MariaDB
Impressive, right? Let's take a look at the most popular AWS tools and why so many businesses choose to work with them.
Elastic Compute Cloud (EC2)
This is Amazon Web Services' glittering star, the Pegasus of their starry sky — it offers a platform for off-premises cloud computing. This means that businesses can rent virtual computers to run their applications, saving a lot of costs and resources if they were to build their own network.
Some companies are not sure if they are ready to invest in their own hardware, or how many assets they would really need in the future. Amazon's EC2 gives a great alternative to avoid hasty decisions, as it allows businesses to hire a scalable computing capacity in the cloud without the up-front expenditure.
And there is no fine print in contract terms that we are aware of: Amazon's Elastic Compute Cloud really allows users to choose what they need to grow at their own pace. This ensures total control of their resources and system, scanning it for common risks prevention, with the option to onboard (or reduce) new servers or capacity in a matter of minutes.
Simple Storage Service (S3)
One of the most common panic attacks among business teams occur when somebody can't locate a specific detail or data file. Having everything in one place with no need to worry about storage capacity is the Pistis (the Greek goddess of trust and reliability) for any company that needs agile performance quickly.
Amazon's S3 provides storage and data backup to keep and restore any amount of data. It's like Dropbox on (legal) steroids, a super secure and fast data storage solution that works for any type of business, database, and application.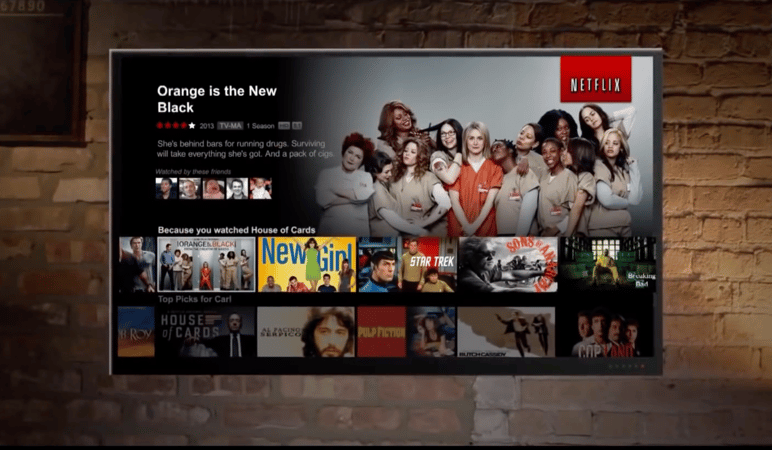 Every hero has a weak heel: The pros and cons of using Amazon Web Services
Pros of Amazon Web Services
Platform for savvy dummies
It does not matter if you have a super educated IT team in-house or if you have zero idea about the specifics of computing. Amazon Web Services work for everybody as they are super easy to use and the user has nothing to worry about — the most prepared ones can leverage their capabilities and the less trained ones can find a very intuitive system in it.
Scalability & Elasticity
The platform adapts to the user's needs and not the other way around. Each company can hire just what they need and they will pay only for the storage or computing power they use, with no upfront investment or minimum spend needed. Everyone can increase the capacity or services they need at any time, and the cost will be immediately adjusted — just as if you suddenly need to reduce the resources, the costs will also be lowered.
Storage convenience
We have mentioned this advantage before — AWS has no storage limits and you can forget about the limitations of managing your own in-house storage. Companies do not have to adjust their projects and calendars to their storage availability anymore, and they can develop whatever application they can think of with the best resources at the exact time they want to or when any market opportunity arises.
On the other hand, companies won't be wasting storage capacity either, as it happens in large enterprises that hire more capacity than needed just for prevention.
Lower IT costs
As companies need less in-house maintenance, IT costs are reduced (which does not mean that you should fire all your tech employees — you still need them to correctly run AWS). The point is that AWS allows IT teams to make quick decisions and develop plans faster, like launching global systems, opening new international divisions, and ensuring consistency across an international business network, as AWS has server centers on both US coasts, Japan, Australia, and Ireland.
Customizability
Amazon Website Services is a super democratic platform: you can work on it with any operating system, programming language, architecture and database. The system also includes third-party programs and application programming interfaces, so you can connect other systems and expand the experience to your needs.
Reliability and high security
The primary concern in any company nowadays: will my private data really be private?
Amazon Website Services state that they offer the same level of security as on-premise data. They ensure a reliable hosting system that includes full redundancy, server cloning, and automated backup for every user. All your information is stored in AWS data centres, and as one of the biggest companies in the world, you can trust Amazon has the resources needed to keep data ultra-secure (although it is true some breaches have happened in recent years).
Great customer support
Why are Amazon's shoppers so happy despite that many disappointing or defective shipped products? Because the response time and quality of their customer service is among the best in the world. They can be a bit robotic, but they are fast and effective, the main things customers look for in any service.
Users of Amazon Website Services can also contact customer service via live chat, email, or phone 24/7 for any or personal guidance if you don't have experience with computing systems.
Affordability
At the end of the day, what matter most is the bill, and Amazon's pricing, while a bit expensive, is very flexible and you can pay per hour (starting at $0.08), per month (starting at at $57.60), or per year with a tailored plan.
Cons of Amazon Website Services
Cloud only
This solution is only available for cloud computing — no shared hosting, VPS hosting, or dedicated server, though cloud systems have great advantages. But if that's not what you're looking for, AWS wouldn't be of much use to you.
Default service limits
There are some limitations by default in AWS services, although depending on the circumstances you can negotiate increasing them. The most typical volume limits are:
EBS Volume: 5,000 volumes or an aggregate size of 20 TiB
EC2 Instance: 20 per region
EC2 Security Groups (EC2 Classic): Maximum of 500 per instance and each Security Group can have a maximum of 100 rules/permissions
EC2 Security Groups (EC2-VPC): Up to 100 security groups per VPC
Elastic IP: 5 per region
Elastic Load Balancer: 10
High I/O Instance: 2
Virtual Private Cloud: 5
Traffic limitations
Although Amazon Web Services publicity pivotes around the idea of unlimited space and speed, that's not entirely true. Amazon also has some hosting limits because they receive a gigantic amount of traffic demand per second, so for really huge storage needs, AWS isn't the magic bullet some companies think it is.
Irregular performance
Due to high levels of user demand, the AWS hosting system can experience some peaks and from time to time. Several customers complain of it not being stable enough to trust it in the long term, but that depends on the levels of performance you are expecting from a system that is shared by millions of people — it's not like your personal WiFi.
Some reliability issues have also been reported when scaling volumes with the EC2 service, which may not be as trustworthy and robust as traditional physical hardware for such a large amount of companies.
Expensive customer support
Remember that Amazon's customer service is out of this world? Well, that's absolutely true, but it's not free! If you need support with your hosting system, you can choose between three packages: Developer, Business, or Enterprise. The fees are expensive in all of them, and start at $29/month. You might even think about having an AWS expert inside your company's team to avoid these expenses.
Confusing billing
One thing that can cause more stress than a huge payment amount: not being able to find or understand it. Lots of Amazon Website Services users complain of a confusing pricing and billing system that could even lead to needing an expert consultant to interpret the invoices, as they change as your hired services do.
You can also expect more additional costs after S3 service individual transactions (which are charged in addition to the amount of storage).
A case study: Why Sales Layer uses Amazon Website Services
At Sales Layer we need a huge amount of storage, and therefore we couldn't work with an in-house system only. Amazon Website Services is certainly not the most perfect or cheapest service we can dream of (does perfect tech actually exist?), but it has proved to be a reliable and important tool for our work and software development.
The main reason we use Amazon Website Services at Sales Layer is because it ensures a vast infrastructure. Our international SAAS service requires users to be able to connect from anywhere in the world at the fastest possible speed. With AWS we generate replicas of images and files in the local nodes of each continent, so that the download speed is very high. This way we can scale our infrastructure almost infinitely.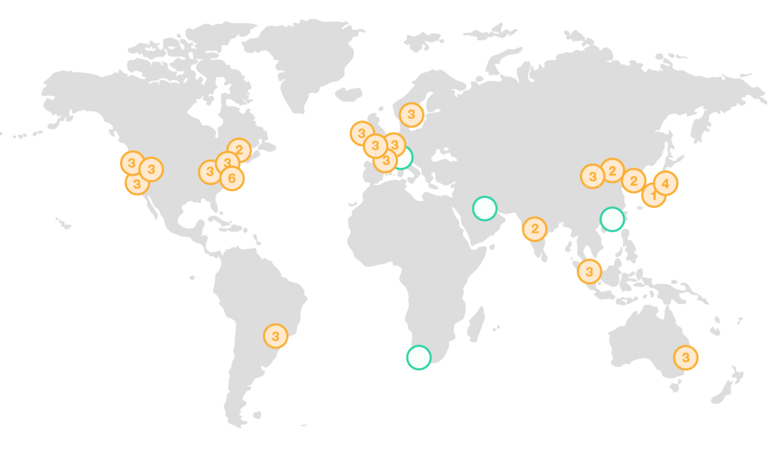 As a second great point, AWS is the first cloud service provider in the world, and if huge companies such as Netflix use the infrastructure for its massive capacity and speed, we can surely trust it too.
Their security systems are very efficient and have been tested in the worst circumstances. Besides that, they allow ease of management when modeling the structure of digital services, much better than other similar services with a different approach, like Google Cloud Platform, which gives you simplicity, but fewer options and less control.
A toast: The advantages of Amazon Web Services
Since we use AWS we don't require server maintenance in order to guarantee Sales Layer's performance, neither installing or updating software, or solving any other underlying technical issues. That is the strongest point for our company.
Also, as Sales Layer is a SAAS service, it only requires the registration of an administrator user in our platform and, from there, it is possible to configure the information, company and catalogues. In ten minutes you can be working with the imported catalog information and exporting customized information through different connection channels.
So it may seem like we blindly fell in love, but it isn't all wine and roses.
A withered flower: The disadvantages of your own local server
Self-installations on local servers result in some problems that are becoming increasingly common, due to the growing need for high availability of catalog information for digital distribution. Local servers also have very high maintenance costs due to their need for management and updating. Apart from network and hardware problems, the software needs constant security patches.
The only disadvantage of Amazon Website Services is the price, at least in the short term. But it's worth the investment as it offers an enormous amount of services and it saves costs in technical staff, and hardware rents and/or renovations.
"Our international SAAS service requires users to be able to connect from anywhere in the world at the fastest possible speed. With Amazon Website Services we generate replicas of images and files in the local nodes of each continent, so that the download speed is very high. This way we can scale our infrastructure almost infinitely." | Iban Borràs, Sales Layer CTO
Final thoughts
The rise of Amazon Website Service has just begun, and it's quieter but steadier than the prominence of its big brother, the Amazon marketplace. AWS services are a really great alternative for businesses that want to develop their own systems and applications with no impossible expenses in advance, and they offer flexible plans and extensive global network to be reliable enough.
But, of course, you will need to train your team. Though the best scenario involves hiring an experienced engineer who has already worked with AWS before, you need to educate the rest of your team through courses, forums, in company sessions, etc. Or maybe opt for a Consulting Partner that could guide you through the many features, options, and unexpected costs that any company can face on Amazon Website Services.
If you don't want to sacrifice the flexibility of your database and hosting system over some simple platform features, evaluate all the advantages that cloud technology like AWS can bring to your organizational and development plans.