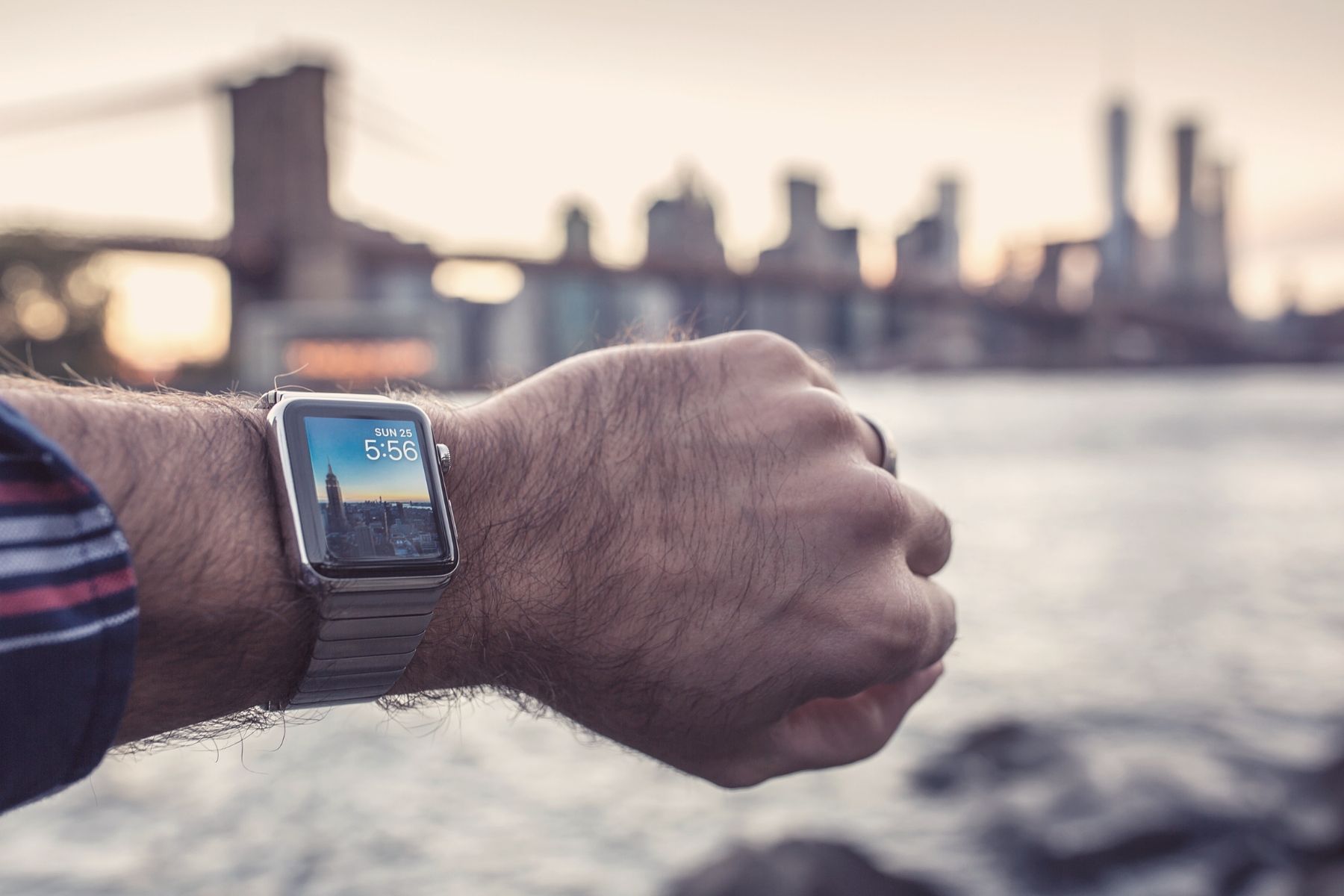 Table of contents
It's hard to imagine a headline that's more eagerly awaited by the tech department of any news media, than the departure of an Apple bigwig.
While that level of impact is only reached in other companies when the resignation is accompanied by a scandal, at Apple any departure opens up Pandora's box.
Since Steve Jobs passed away in 2011, there has been an ongoing sense among the general public and journalists alike, that Apple is hanging by a thread. And every time the thread appears to break, the news hacks rub their hands with glee.
The latest to leave Apple will be Jonathan Ive, better known as Jony Ive, who is quitting his position as the company's head of design to form his own studio.
But do these exits mean that Apple is losing its identity? Or does the prestige and value of the company go beyond its familiar faces?
"The lesson I learnt at Apple was how a group of people and a culture are the same thing. After Steve died, the culture in software development started to change." | Ken Kocienda, former designer and engineer at Apple
Jony Ive's career at Apple
Jony Ive's career began in England until in 1992 he moved to California to work at Apple. In 1997 Steve Jobs offered him the position that would result in more than 30 years of exclusive dedication to Apple.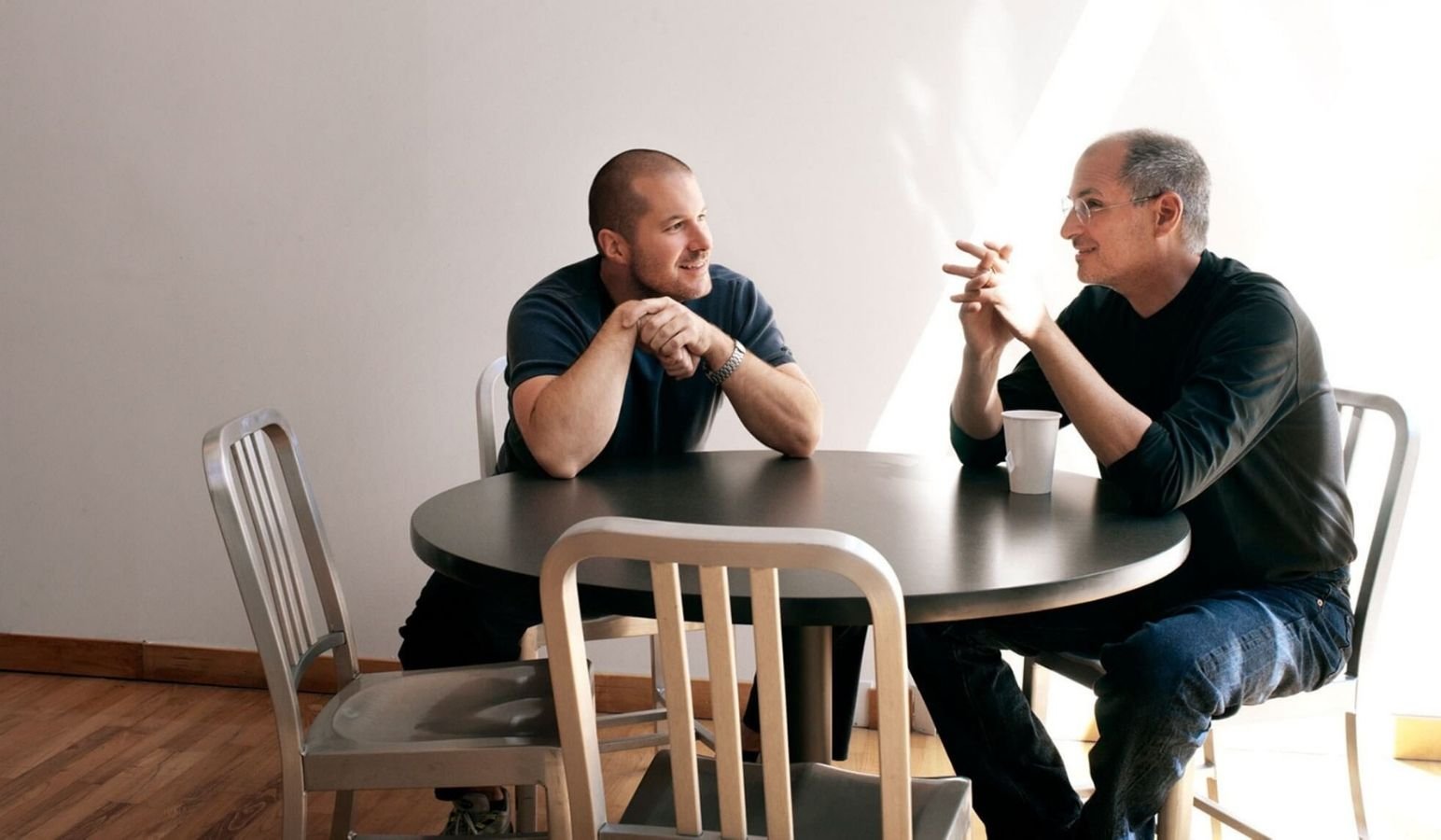 Unlike other key figures from Apple's original team, such as Steve Jobs himself or Lee Clow, Jony Ive has always had a reputation as a warm and accessible person, something rare in such a competitive and stressful environment. Before Jobs' death, Ive had been steadily gaining influence within the company's structure, and some specialists claimed that in the post-Jobs era Ive was the most powerful person at Apple.
Ive's role became more than just head of design: he became the new thinking mind behind Apple's evolutionary needs.
"Jony understands that Apple is a product company. He's not just a designer. That's why he works directly for me. He has more operational power than anyone else at Apple except me." | Steve Jobs
Jony Ive's 7 most important designs for Apple
Ive has left his mark on virtually all of Apple's structure, from hardware (such as the design of the iPhone) to architecture (Apple Park's new headquarters in Cupertino, created together with Foster + Partners).
Here we'll highlight the 7 most significant designs from his career at Apple, even though he also contributed other designs that have been instrumental in shaping the essence of the company, albeit with more or less public success (such as the iBook of 1999 or the iMac G4 in 2002).
iMac (1998)
You can still find these on desks around the world: big and clunky but with a futuristic air.
The iMac became the first state-of-the-art personal computer introduced into many homes and stood out for its striking transparent case in bold colours, starting with the famous Bondi Blue. This Mac was the Ive hallmark which broke Apple's previously grey monotony.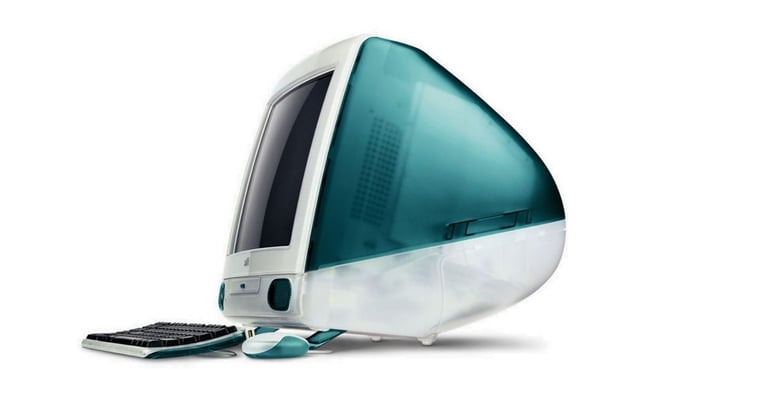 iPod (2001)
When, later on, Spotify and Apple Music services were implemented via smartphones, MP3 players such as the iPod were relegated to a lower place in the ranks; but back then they were quite revolutionary for listening to music anywhere you liked.
The iPod was so popular that in his 2015 biopic of Steve Jobs, Danny Boyle introduced a final scene in which Jobs gave his daughter an iPod to save her carrying her heavy CD-player around. The credit, however, was Jony Ive's.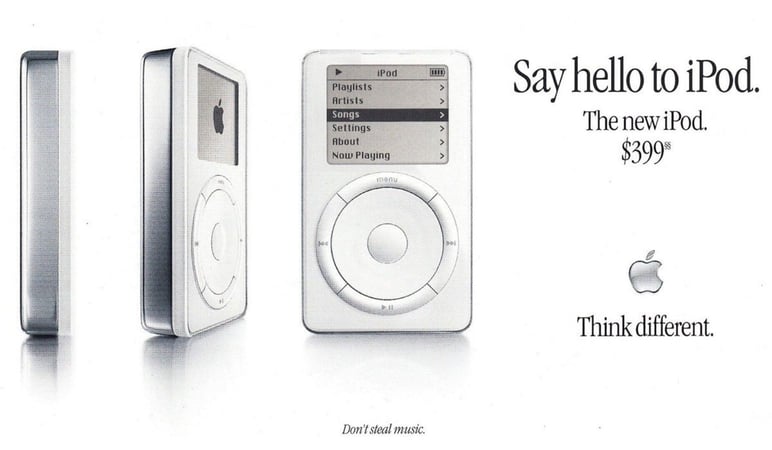 iPhone (2007)
Apple's flagship product is still the smartphone that causes massive queues on launch day.
There's no doubt that over the years, the iPhone is the design that has undergone most variation under Ive's leadership, but it always stays true to the principle of a case with no keyboard and barely any physical buttons.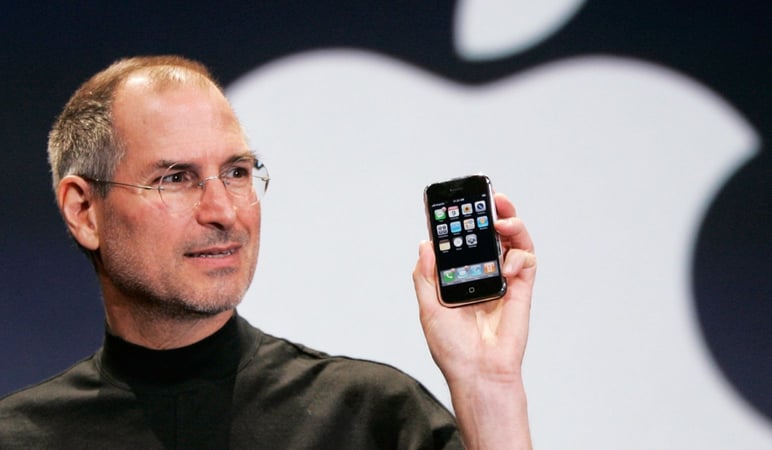 MacBook Air (2008)
Despite the shoddy keyboard, the MacBook Air solved the problem of laptop weight for many users who preferred something compact and lightweight.
With successive versions, Apple has made efforts to uphold the MacBook Air's fame for being the world's slimmest laptop without loss of power, while promoting sustainable design with 100% recycled aluminum.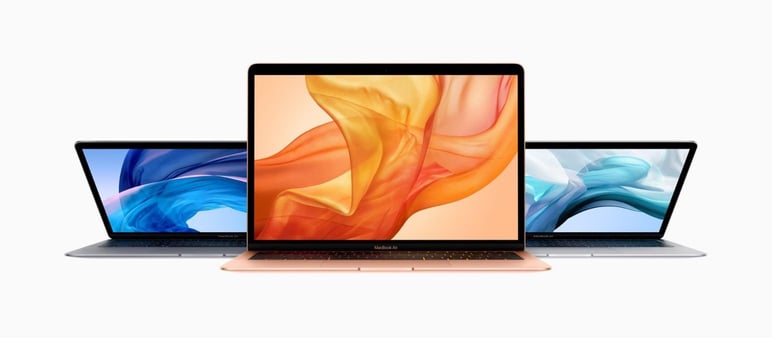 iPad (2010)
Tablets have always occupied a curious place in the ranks: too big to be purely mobile, too small to replace a laptop. However, Ive's design succeeded in making the iPad serve both purposes well; and with the Apple Pencil, its usefulness for illustrators and designers was especially enhanced.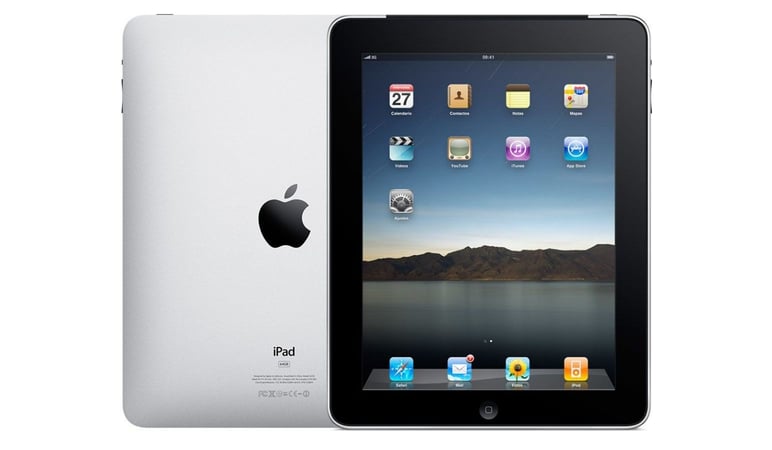 iOS 7 (2013)
The simplicity of the new interface on all Apple devices was well explained by Ive himself: "True simplicity is derived from so much more than just the absence of clutter and ornamentation. It's about bringing order to complexity."
That's a motto we follow to the letter at Sales Layer, in the generation and management of product catalogs.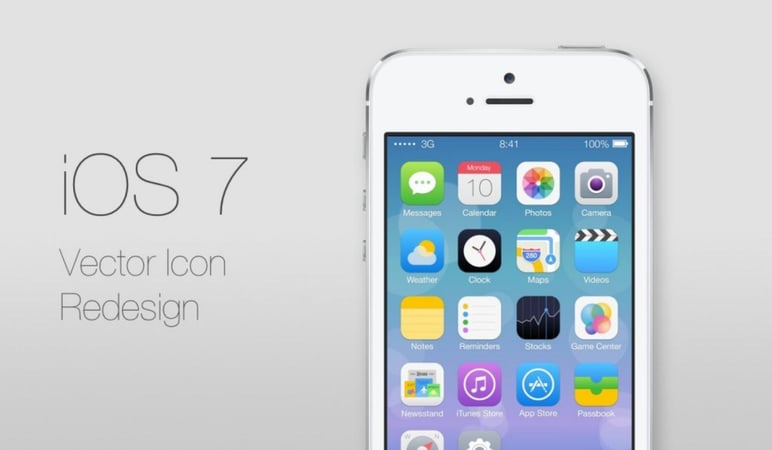 Apple Watch (2014)
The first major post-Jobs release immediately gained enormous popularity, even if there were already rudimentary digital watch alternatives on the market (such as the Pebble) and fitness metering wristbands. The Apple Watch integrated both models and allowed the user to return to focussing more attention on their wrist than their pocket.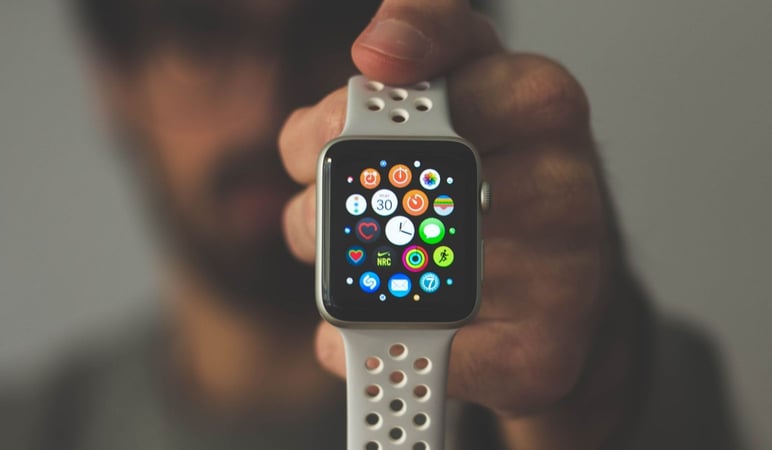 What is the key to Apple's success –its team members or its products?
Among the winning features of Apple's new headquarters in Cupertino, Jony Ive emphasized that, instead of closed departments, the new layout would allow industrial, sound and color designers, a motion graphics expert and a software specialist to work side by side.
Apple's philosophy also pays tribute to the layers that make up a product: recognising that the product is created by every one of Apple's experts, not just a famous boss.
As developers of product management software, we too know from experience that the quality of our product (based on a content that's complete, accurate, engaging and unique), and the way it's presented to the world, are equally important. Apple has always opted for similar criteria: their products should not only be good, but look good.
Nevertheless, there are critics who argue that Apple is just appearance, and that losing its familiar, trusted faces would mean slipping into an era of decline.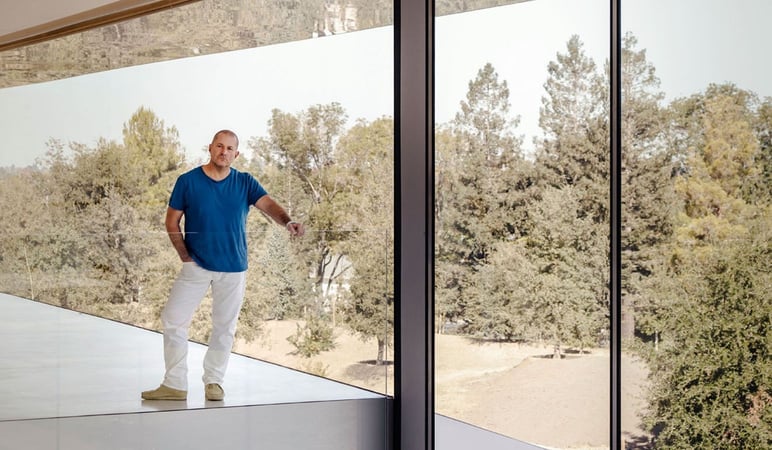 Whether or not 'the golden age' of Apple is past, whether it's entering a new 'space grey' or 'rose gold' era, what's certain is that due to company culture, Apple products have always been closely tied to the values and visions of its team. The time has come to pass the baton.
"The fundamental function of an object could change in seconds and the orthodoxy around expressing function or having the physical object defined by its function wasn't relevant any more. To me this was extraordinary." | Jony Ive
The future of Apple after its leaders have departed
For fans and non-fans alike, Apple without Steve Jobs has meant a new stage plagued by doubts and departures: Scott Forstall in 2012, Tom Gruber in 2018 and Angela Ahrendts and Lee Clow this year, although the latter left his job as advertising creative simply for retirement.
"Steve Jobs provided his single-minded focus on making great products, and his vision motivated me. Everything clicked", Ken Kocienda recalls. The designer insisted on how a few years after Jobs' death, Apple's department had almost completely changed, but its fame and innovation still carried on.
→ Lee Clow's legacy for Apple: a new future for advertising
Rumors persist. Critical voices reflect conflicting arguments: whether Apple's best-known members are leaving because they are no longer capable, or conversely Apple is doomed to failure by losing those professionals.
In the press, the debate seems to be led by commentators following their favorite drama on Netflix rather than a thorough analysis of Apple's actual product strategy. When you look at it, Apple is shifting towards media and services and away from shiny new gadgets.
"I always think that there are two products at the end of a programme; there is the physical product or the service, the thing that you have managed to make, and then there is all that you have learned. The power of what you have learned enables you to do the next thing and it enables you to do the next thing better". | Jony Ive
Just like the fable of Theseus's ship, changing the structure doesn't change the essence of the company. But many think it does, and they will endlessly pore over the changes at Apple in microscopic detail.
What will be next?