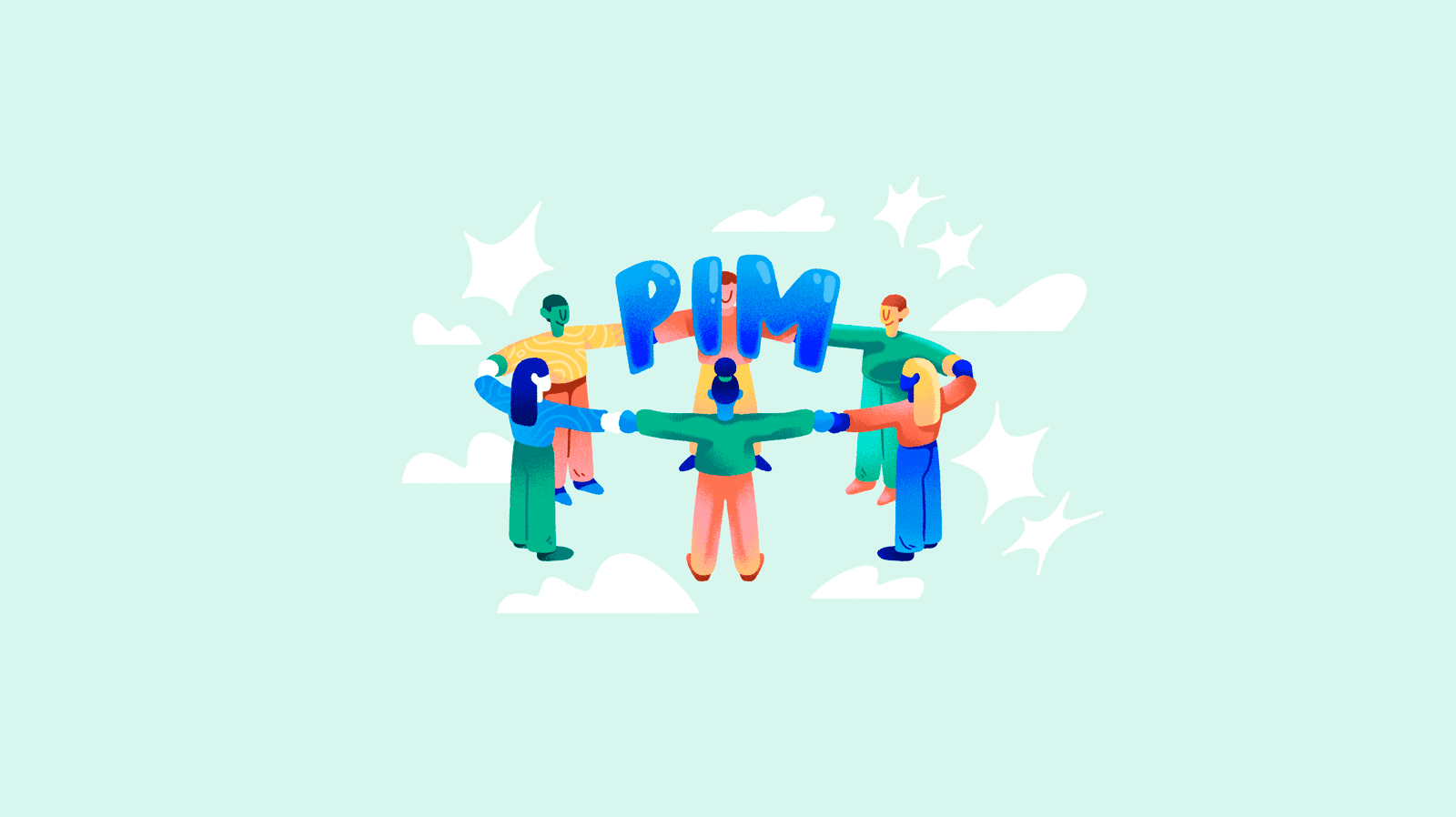 PIM (Product Information Management) systems appear to be platforms for storing cold, technical data. However, in reality, they are systems designed for helping people who manage product content daily, as they are a platform that improves collaboration, communication, and results.
PIM software adapts to all types of products and positively impacts collaboration over the supply chain in many different directions:
Manufacturers, who share product information with distributors/retailers.
Sellers, who receive and bring together product information from several brands.
Let's see what specific features PIM systems offer you in terms of team collaboration, and how the entire supply chain and end customer both benefit.
Advantages of a PIM system for teamwork
Improves communication among departments and with external players.
Synchronizes the work of production, marketing, and sales.
Improves product information quality.
Provides detailed warnings of the fields that need data.
Avoids misunderstandings, mistakes in data handling, and repetitive review and correction tasks.
Allows you to focus on improving quality rather than updating information.
It streamlines the processes of updating and launching catalogs and products.
Synchronizes the data needed by many different people in real time and across all channels.
Coordinates the work of different people in different places, as cloud-based PIM solutions allow for access from any device anywhere in the world.
Positively impacts the customer experience, allowing for more agile and higher quality internal work.
Strengthens brand image for customers.
The PIM system is the single source of truth of your product information for the entire business ecosystem.
How does PIM software improve the company's internal workflow?
Implementing a PIM system in a product manufacturing or sales company has immediate benefits in terms of the collaboration of internal teams. When all is said and done, many people work with product data every day, with each of them being in different departments and even different locations and countries.
Having a platform that brings together the product information that so many people work on guarantees that their tasks will be more in sync and that everyone is using the same data, without the possibility of there being different versions of the same catalog or website and mistakes in prices, images, or technical details.
Who benefits from working with a PIM system?
Product marketers.
Technicians responsible for catalog maintenance.
The IT team that ensures that the catalog is connected with other channels (marketplaces, ecommerce platforms, CMS, etc.).
Designers who prepare digital and print resources.
Sales representatives.
Customer service employees.
How does a PIM system improve the relationship between manufacturers and sellers?
Any company can see how communication with their sales network is streamlined thanks to a PIM system – especially if it is a manufacturer that needs to share its catalog and product content with many distributors or sellers.
A PIM system ensures that up-to-date and correct product data will be sent across the whole supply chain, improving brand and product positioning and identification. Retailers are always grateful to work with suppliers who provide complete product content that is easy and fast to access, without having to wait days to get a custom Excel or go back and forth about missing technical data and resources like product images.
This is vital when manufacturers or brands work with very large and important customers, as processing a large volume of orders quickly and without mistakes requires a catalog that can be trusted 100% of the time.
As companies that work daily with top-level and high-demand companies such as ACCIONA have experienced, the Sales Layer PIM system reduces response time and order management time, being based on a catalog that is always updated over all channels – including eProcurement systems.
And retailers also benefit greatly from using a PIM system to organize the information from all of their products, because this type of system allows them to create specific groups for each brand/manufacturer to add, validate, and publish new product information easily. Likewise, a PIM system analyzes the quality of the product data from each provider prior to its use in order to detect omissions, enrich the data, and help you stand out from competitors that sell the same products – all of this without hardly having to touch the content.
The most powerful feature of a PIM system for team collaboration: Editing groups or workflows
The reason why PIM software improves a company's teamwork is not only because these systems are platforms that bring together the product data that everyone works on in unison but also because PIM systems provide specific tools for collaboration.
Workflows/editing groups are a very powerful feature for companies that use a PIM system. Thanks to this feature, you can organize the work of the people who participate in product catalog editing and maintenance, as well as being able to decide which people can collaborate and what their permissions are (read only, edit, approval of changes, etc.).
Control of roles and editing permissions in the PIM system.
Access with restricted visibility to protect data.
Option to comment on changes before those changes are approved.
Change and version log for activity tracking.
Backups to recover prior data in the event of erroneous modifications.
Role hierarchy: supervisors to review and approve, and editors to add and modify data.
Email notifications of changes as soon as they occur for real-time monitoring.
And the most important thing of any new system that is implemented in a company: it cannot involve a disruption or long installation times for the entire team.
Sales Layer's PIM system provides all the features and advantages of PIM technology for collaborative work in a single platform, doing so with the most agile onboarding of all the systems on the market thanks to an intuitive system that can be used by anyone and which requires no technical knowledge and has a short and simple learning curve.
Try it for free right here or book a personalized demo with a PIM specialist to explain how to use the system in your team in accordance with the number of people you have and your specific needs.