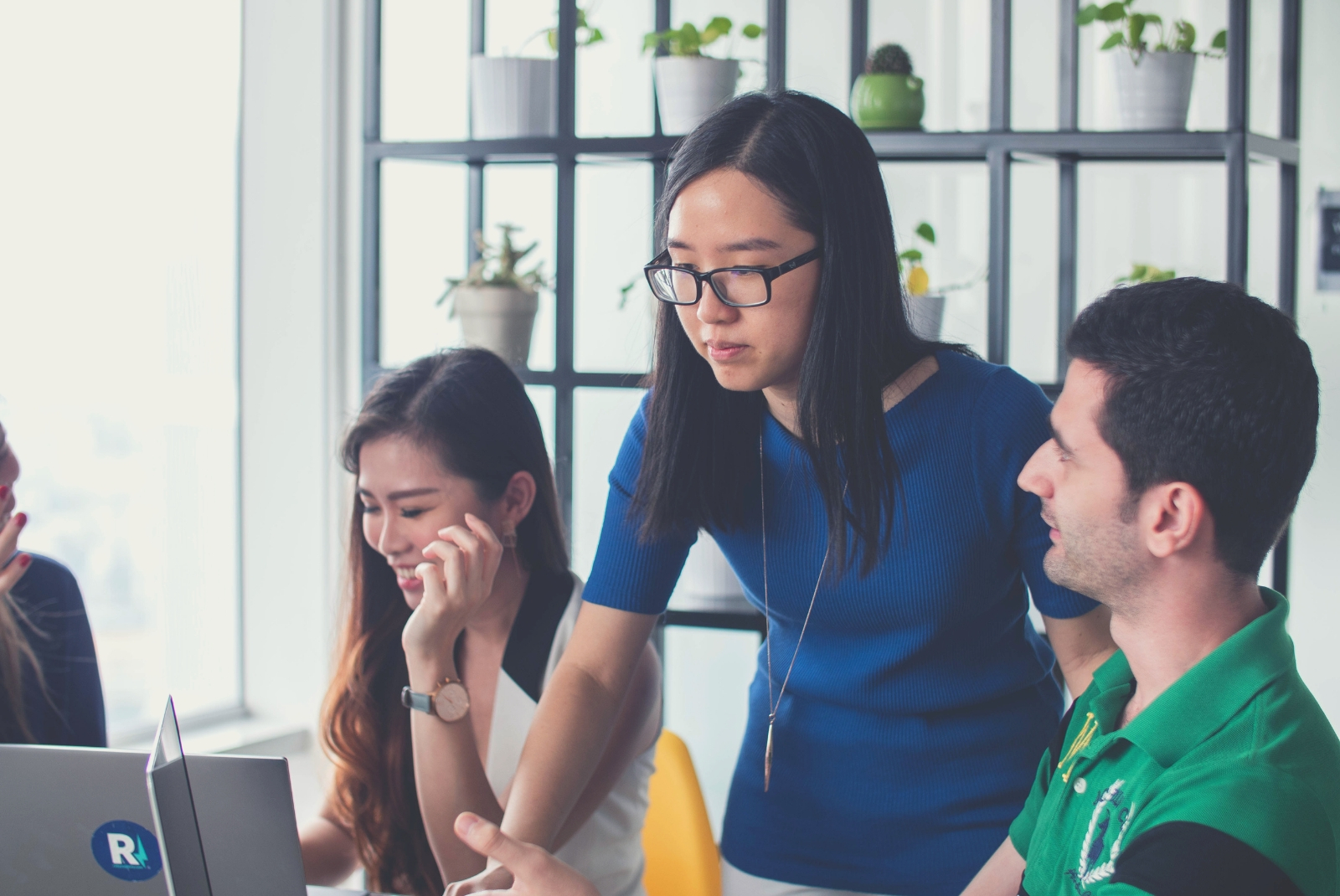 Whether you have risen from within the marketing team or joined a company as the new Marketing Director, you have challenge ahead of you that will lead you to take vibrant decisions and also, as you know, it will give you the occasional hard time.
From now on, you will lead one of the most important company departments. So from here we will give you 7 tips on how to make your work as brilliant as possible, without experiencing difficulties on the way.
1. Okay, you've got the job, but bear in mind that you aren't the most important person in your department
Your team will bring the most value to your department. Listen to them, ask them about the improvements that they would introduce, about the issues that they encounter ... In many cases, this department is composed of people who worked longer than you in the company and they may not be very happy with your promotion. Try to understand the circumstances and put yourself in their shoes. Encourage them to participate in the evolution of the department, always keep in mind their opinions before making a final decision and give praise when they deserve it.
Try to make the team stronger. They ought to be one team sharing the same goals, but don't forget to also look after the aspirations and motivations of individuals. The team will be strengthened if each of the members is recognized for their individual worth. You already know the famous saying about the chain and the weakest link, right?
2. Think Long Term, but don't forget to shine in the Short Term
Statistically, a marketing director typically holds the position for the least time when compared with any other management position. Damocles' sword seems to be always ready for these professionals. Keeping this in mind may be the best favour you can do to yourself. From here you can start to build with the minimum of pain.
This reality mustn't diminish your commitment and this involves thinking long term. It's important to build for the future and that means investing. This allows you to create a strategic marketing plan that will help achieve growth milestones in an organized and efficient manner.
Just don't forget to also achieve short-term successes, small improvements that will build up your confidence and gain you the team's trust. And of course, keep your superiors happy.
3. Excel is so Last Century. Count on EVOLUTION
Don't give in to this. If your marketing department functions on Excel or similar programs, work towards changing it and evolve. The step will be measurable. The work of such an important department that manages so much information has to be efficient and professional.
Rely on good software management that will facilitate your life to an unexpected level. These tools have evolved greatly in recent years and their price is affordable for any small or medium business, so lack of budget cannot be an excuse.
Team management will improve, controlling task status will be more efficient, working hours will be optimized and the time you save can be spent on other tasks.
We'll give you a clear example: the management of thousands / millions of references in a company dedicated to selling products with different sales channels offline and online. Updating catalogues and different market places is one of the most pressing as well as tedious and underrated tasks that a marketing department has to undertake. And how is this usually organized? By using Excel documents!
Allow us a moment to talk about 'our book', because if you're reading this post it's because Sales Layer exists and it exists precisely to relieve catalogue management for companies. You are a click away from having all those references updated synchronously in absolutely all your sales channels and your catalogues. Are you really going to pass on the opportunity to have tools like this at your disposal?
Do yourself a favour and invest in these resources that will make you and your team's life a lot easier.
4. Don't get frustrated if you come across resistance to change
You may be well aware that a shift is needed. You may be convinced by everything we've mentioned in point 3, yes, but eventually you know that in order to make the investment or take action, however small, you must jump through the hoop of those in charge. Don't get frustrated if you encounter resistance to evolution and change.
Perhaps the resistance comes from your own team, it's normal that not everyone will trust you from the start, maybe there are even people who are upset with your promotion, and that is also a resistance to consider.
Our advice is to be open to communication, give it time and present objective data to make it clear that the investments in new technologies will bring big advantages to the company.
5. Don't lock yourself in your tower! Connect with other departments
The marketing manager must have complete knowledge of how a business functions as a whole. Having undertaken the research, you'll discover that there are departments that you'll need to communicate with in an especially considerate way, such as the Sales Department. The sales representatives are the visible face of a company and, incredibly often there is no synchronicity between them and the marketing department.
You have to work for them, you must analyze with them whether they are failing processes, what aspects could be improved, whether they need new marketing material in their sales activity, what feedback they obtain from clients, etc... Encourage them to participate in brainstorming meetings. They have a lot of first hand information which is an invaluable treasure when implementing new processes. Take advantage of their experience and you'll see the benefits.
6. Organization first!
From now on, you will have to take care of multiple tasks; therefore good organization is vital to avoid being consumed by mismanagement of outstanding issues.
At least until you pick up the pace, plan time at the end of each week to summarize the work done, to evaluate the pending tasks and to organize new projects. From everything, identify the issues that require immediate attention but don't forget, urgency must not overshadow what is important, and for that proper organization is essential.
7. Make your mark without leaving a mark
Once you have completed your time in the company or position you will be remembered not only for your successes, but also for the processes that you have improved and that have been integrated into the business. But mostly you'll be remembered for your contribution to the team, to the development of each of its members and the group in general.
Invest in the company, of course, but primarily invest in its people, which continue to be another way to ensure business interests.
Conclusion
Congratulations, you're Head of Marketing! But you aren't the most important one:
Give value to your team, because this will give value to you. Watch over them, make sure they are well and that they feel accomplished and that their work flows because with these controlled circumstances, your work will also flow and together you will obtain the recognition that you certainly deserve.
Be very well organized and surround yourself with the best tools to optimize your time.
Persevere. You won't always find open doors, but don't give up they don't answer your first call. Insist on "knocking" whenever you are convinced that what you propose makes sense and brings nothing but benefit to the company and its customers.