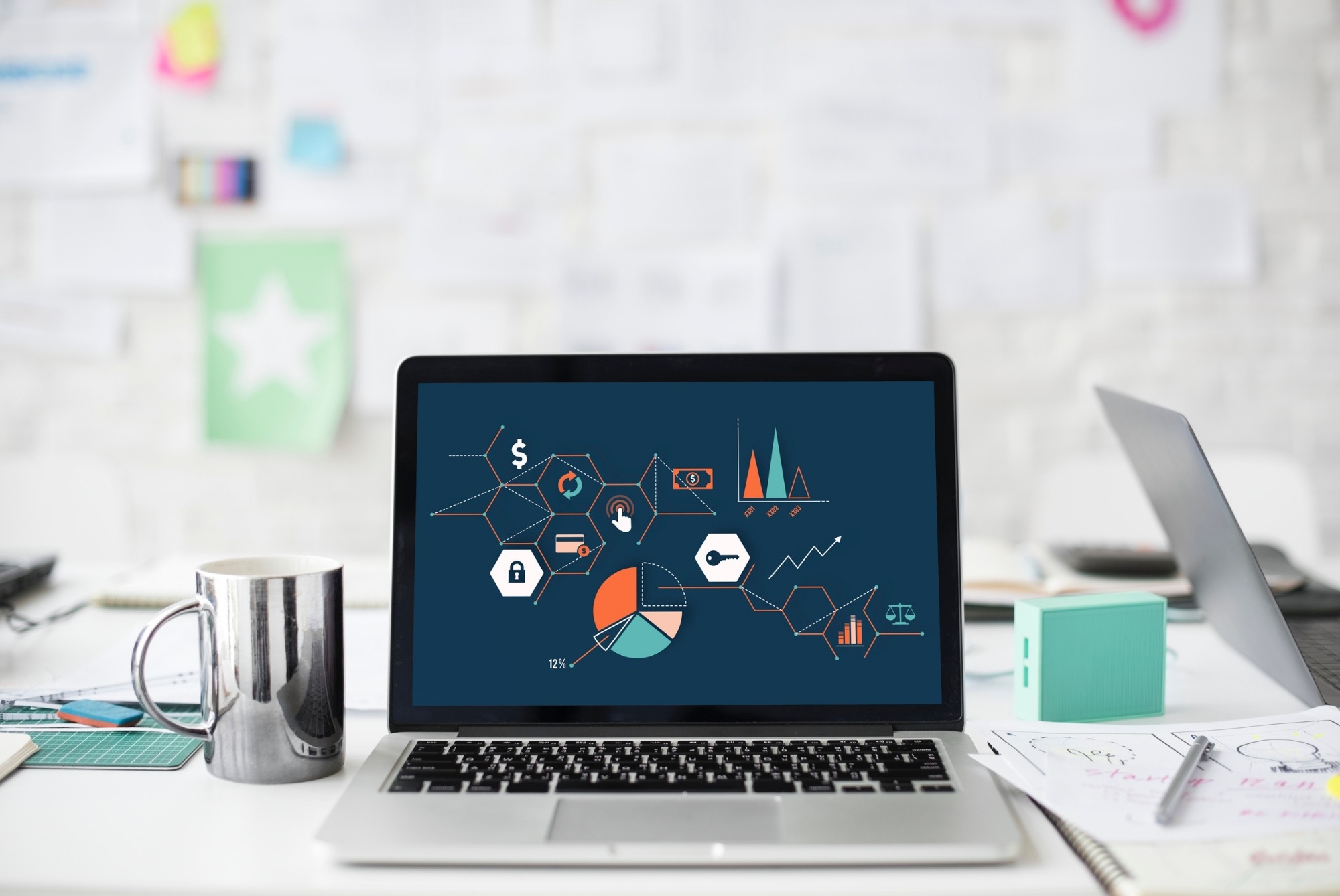 When you decide to go for online trading, there are a thousand and one things that matter, and some of these things matter a lot. The SEO is one of those issues that can not be left to chance and deserve a strategy, since the investment we make in positioning our products impacts on the number of visits we achieve, and these at their turn impacts on the number of sales.
Having a great online store, with interesting and popular products at rock bottom prices will be almost useless if our target customer doesn't find us. We may be looking great, even awesome, ready to woo anyone passing by, but we'll end up 'fabulous but without a match' because nobody, save the accidental customer, will drop by.
This post and the 7 tips that we offer below are an advance. Next week we will publish another post with more tricks so you can better position your e-commerce through SEO.
1. Choose your keywords well
Take the time to choose the keywords that users will utilize in order to find the product you're selling. You can use the free tools such as Google Adwords and Google Analytics, which certainly will prove to be useful in your quest.
One tip is to not rely solely on yourself for finding the best keywords. Ask people around you how would they search for this or that product. You will notice that there are multiple ways to define what you're selling. From the obtained results take the time and effort to filter and test them in Google to see if the search volume is as relevant as to require the inclusion of those words as 'the chosen ones'.
Once you have them, enter them in at least the titles of the data sheet, in the URLs, in the descriptions and in the photos' ALT tags.
2. Watch out for duplicate content
There is nothing that Saint Google dislikes more than duplicate content. And when the top search engine come across repeated texts everywhere, it unceremoniously reduces the page rank of those pages. Therefore, work on the texts of your product sheets. Don't use descriptions provided by the manufacturer or the ones found on other sites that also sell the same product.
Be original in your content presentation, avoid the more technical aspects (whenever possible) and transmit other values of the product that best capture the user's attention. Add psychology, because people, besides buying products they're often buying emotions and feelings.
A PIM or Product Information Manager will be a good tool for allowing you to work comfortably on the product sheets for all your sales channels. From a single platform, you centralize all your messages without having to go from one place to another, something that happens if, in addition to your online store, you also sell your products in different marketplaces.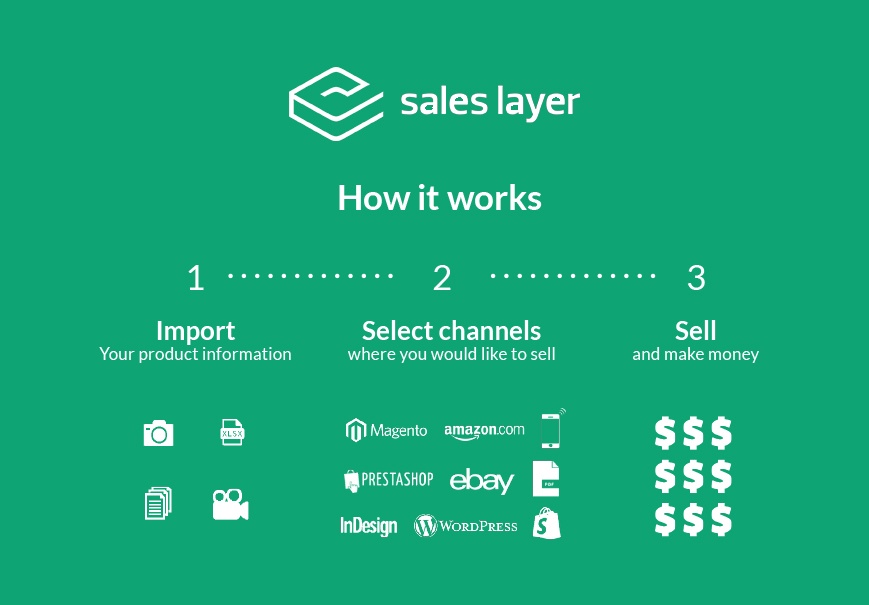 3. Put the Anchor Text to good use
The Anchor Text is a text carried by an associated link. In a data sheet, the 'Anchor Text' may be the 'learn more' or 'click here', but these options are too generic and don't add any value. You can use your list of keywords to build different Anchor Texts, to draw attention and to provide useful information for search engines since these links are very important for them and bring them a lot of information when they're deciphering what is your page about. The result is a better positioning of our e-commerce.
Keep in mind not to repeat the same formulas in all the Anchor Texts of your online store.
4. The URL's are also your friends
What appears in the url of your e-commerce subpages has great value for positioning and are also easier to remember for users.
Good examples would be:
http://store.apple.com/es/buy-iphone/iphone6
http://tiendas.mediamarkt.es/p/iphone-6-dorado-de-16-gb-red-4g-y-8-mpx.-1253666
http://www.example.com/b/ref=lp_9719004011_gb1h_img_c-2_7622_cd27349a?rh=i%3Amovv%2Cn%3A9719004011&ie=UTF8&node=9719011&smid=ATVPDKIER
The difference is obvious. These URL's are called 'friendly', and it must be so for a reason.
5. Optimize your products images with the ALT tag
As you know, the images are especially important in an online business. Having a quality product image is basic, but it's not all we have to pay attention to. ALT tags are great SEO allies, so busy yourself with also incorporating appropriate keywords. The search engines find us better if there is a software problem at some point and the image does not appear, instead the text in the ALT tag appears.
So we're better off, therefore, introducing the product name, brand and colour, instead of a bland 'img456.jpg'. Google keeps this in mind which is what it sees when offering results in image searches.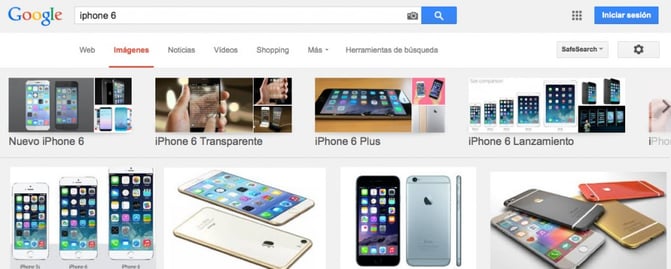 6. Do something with those links that no longer work
These are useless, convey a bad message and represent the exit route of many visits, so we must try to eradicate the 'Page 404 Not Found' – the result of non functioning links.
There are tools that will help you detect them such as Screaming Frog. If you work with Wordpress, you can use the plugin 'Broken Link Checker', which will greatly facilitate this work.
You can also create error messages that add value, at least until you detect the broken links and fix them. The value added this way can be simply getting a smile from the user and offering gateways to other pages of the online store so that browsing our e-commerce is the next best thing to do.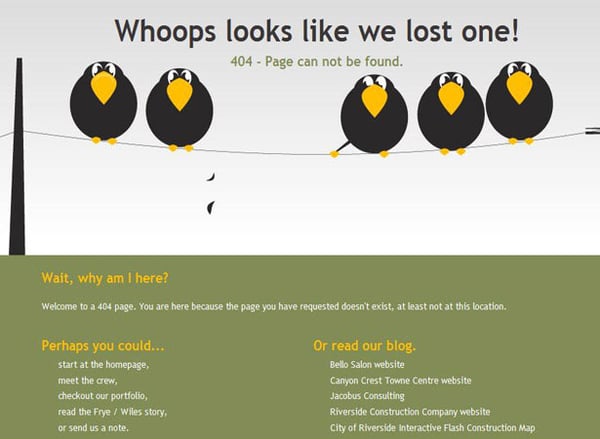 7. The reviews are working for you
A large percentage of potential buyers dive into the other user's reviews if they have any doubts about whether it's really worth making the investment. These reviews or 'feedback' are an important feature on the major marketplaces, such as Amazon.
These reviews attract a large number of people, so that your site will get more visits than it would should it not count on that feedback . And as you know, a large number of visits are also a valuable data for search engines when it comes to positioning pages in search results.
Therefore, lose the fear of exposing yourself and offer the users the possibility to comment on the products they buy, especially if you are confident with the quality.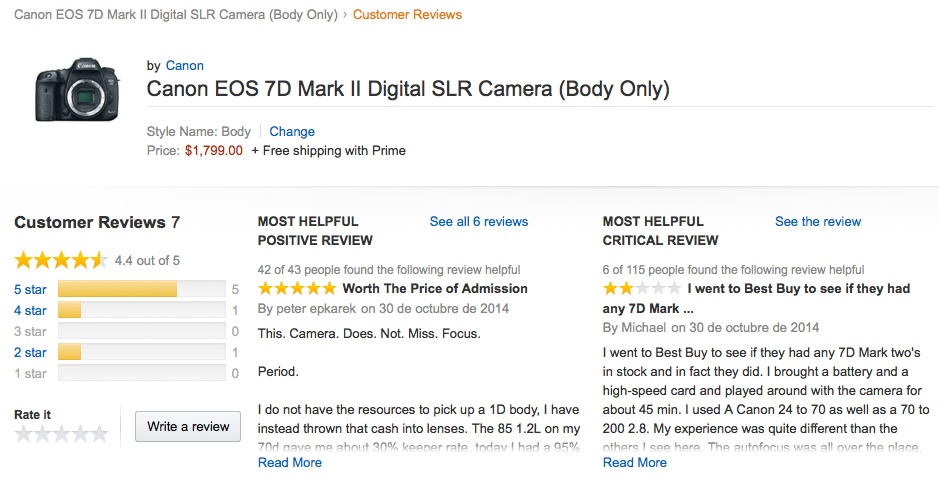 This first post about improving your online store SEO in order to sell more and better stops here. Next week we'll give you new guidelines. Meanwhile, you can comment about what you think of our advice and even suggest other ideas that you may have implemented successfully in your own sales strategy.