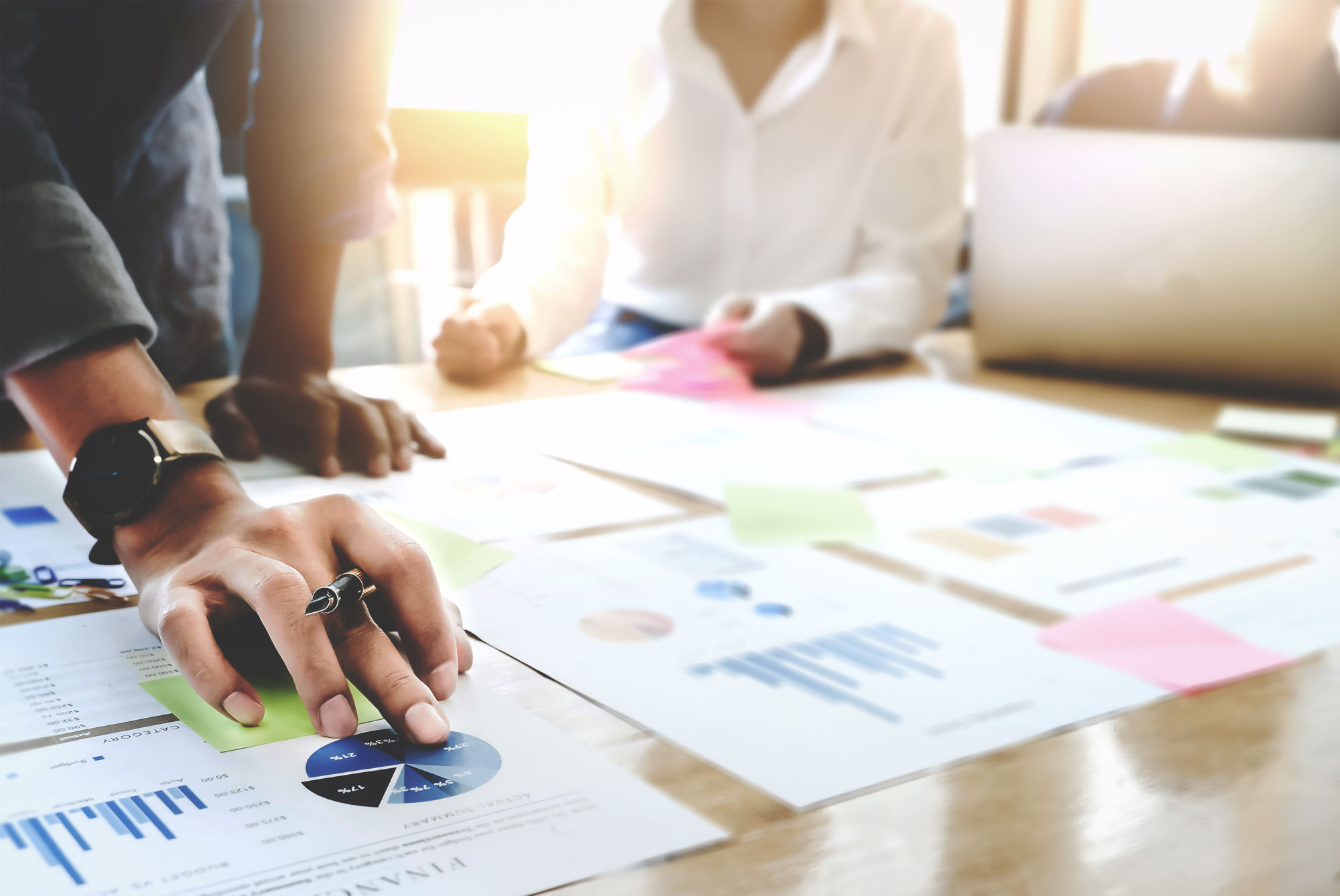 Facing the preparation and launch of a product is a process that resembles a job interview. But in this scenario, everything happens in silence.
In order to success in the assistance of creation, design, promotion, distribution and sale of products, a product manager must maintain a constant dialogue with the product to respond to the needs of each stage and the possible crises and problems that arise along the way. Are you up to date on technological software? Do you like to work in large teams? Do you know how the departments of a company that sells products are distributed? And do you difference the main phases in the life cycle of a product?

Then you have a lot of livestock to become a good product manager. Now let's show you how to be the best.
1. Empathy
Being a great product manager doesn't mean knowing everything about the most cutting-edge products and trends, or managing a highly specialized technical vocabulary. (Actually, all of those things are great, but they shouldn't be the core of your daily language!)
The product managers that achieve better results in a product launch are those professionals who, above all, know how to listen to others. As we have said before, they maintain a dialogue with the product on a daily basis, analyzing its characteristics and evolution, but also with the environment, being able to distinguish how the product fits in the market, and among different audiences and currents of opinion.
But they're also able to look inside the team: they listen to the requests and doubts of all the team members, with no department discrimination. They encourage communication and not rivalry between design and programming people, or between marketing members and sales representatives. They adapt their language to each situation and they know that the best way to work is collaborative.
Listening and knowing how to talk to each partner is one of the essential product manager skills to achieve harmony in all phases of a product launch and gain the trust of all the people involved. It may seem a silly skill to you, but it'll be your main source of costs and time savings in misunderstandings, delays and internal quarrels.
- Product Management best practices -
2. Analytic comprehension
One of the most important interests for a product manager isn't the product, but the customer. When it comes to sell products, it's more successful to adapt the product to the audience than to try to place a product in a specific customer segment.
Thanks to digital analysis tools it's possible to see online behavior patterns among users, track their behavior on a website or app, identify which elements work and which don't, what searches are more relevant to the product each time of the year... In short, the product manager obtains valuable information to adapt the product and the way in which it is presented and sold to the public, and they learn to position it in the most suitable channels and moments.
In addition, another product manager skill is 'spying' on the competition and the audience. Always within the legal limits: knowing what other brands that sell products of the same rank do, what kind of campaigns are being carried out, and what are the most habitual opinions and complaints of the target customers.
Knowing how to control budgets, perform financial analysis, measure impact and results in online sites and social networks, negotiate with distributors and predict sales figures are other basic product manager skills that sound less romantic, but that make a strategy shine.
3. Technical knowledge
Although we have recommended you not to make excessive use of your technological wisdom, it's important to have it. Controlling code, being up to date about the latest software developments and knowing how to suggest them to the company and the IT department at key moments can be a great help for the work routine.
The primary goal of a product manager is to know and identify those software systems that facilitate the task load associated with creating and selling a product. The amount of people and jobs involved is so large that adding software support won't be a whim of fashion, but a real necessity.
A good product manager keeps up to date on automation software, which is being the great revolution for e-commerce (from basic systems for the company, like a DAM system that manages graphic and audiovisual materials, to systems of Product Content Management like a PIM system, that makes it easy to send data to channels like online stores and marketplaces, and to create printed and online catalogs).
And although it sounds like something primitive, controlling Excel spreadsheets is a great step to get into the product language of any e-commerce or retailer, and to handle advanced software without problems.
4. Try, try, try
A good product manager knows that no great product is born at the first try, and definitely it isn't launched as it was designed in the first meeting.
Collecting customer data through questionnaires, private presentations and A/B tests it's vital for any product manager. Launching a product is a very expensive and complex process that can't be done lightly or by wasting the IT department's time in long and repetitive tests.
Mockups have been the salvation for e-commerce and product managers who need to go round the design of a product, its presentation in different online channels and the most successful marketing language. There's a lot of digital tools that don't need complex design skills, and this way product managers can put products to the test and obtain data from potential clients, interesting and segmented demographic groups, and transfer that information to other departments.
5. Control the workflow
It's very easy for a product manager to end up absorbed among so many duties, partners and departments (even more if they collaborate with other company's offices and have a wide geographical network). That's the swampy area that must be avoided at all costs.
A product manager with good organizational and leadership skills knows what tools to use to design the workframe and how to monitor it on a daily basis. Their responsibilities are distributing and monitoring tasks, marking provisional goals and the desirable time-to-market for a product launch, and the marketing campaigns linked to it.
Technology makes it easier to watch out duties in real time and in detail, but that can also be an information overload. Therefore, even if the product manager knows the calendar of each department, they should monitor the general product calendar above all and have a firm schedule about every task: management of ad campaigns, content, mailing, social networks, meetings with sales representatives and distributors, design and modifications in online channels, completion and enrichment of data according to market or season...
A well-studied system can save you from the most typical problems for thousands of departments: meetings for superficial issues and not in moments of crisis or decision-making, and hours lost in Slack chats and message threads without a clear hierarchy.
After all this you may think that to be (or hire) a good product manager you have to look for a product sales strategist. And that's partly true: a product manager has knowledge of all areas of the company, from technical and analytical to accounting and marketing. But above all, a great product manager is a flexible and creative professional, attentive to detail and with that rare ability to combine the numerical with the emotional, organization with quick adaptations to unexpected events.